Ah, mornings. There's nothing quite like the birds chirping, the sun rising and the kids, well, not rising -- at least not without some coaxing first. As every mom or dad knows, getting the family dressed and out the door on time in the a.m. isn't exactly the easiest feat -- medaling in the Olympics might be easier, or learning to fly.
But all parents have tricks up their sleeves to speed things up; and the more tricks, the merrier. That's why we teamed up with Quaker Real Medleys to round up the most ridiculously simple morning hacks for moms and dads. Who knows? Maybe you'll even get on your way tomorrow with time to spare (gasp!). Stranger things have happened -- usually between the hours of 6 and 7 a.m., because of course.
1. Create A Kid-Friendly Morning Playlist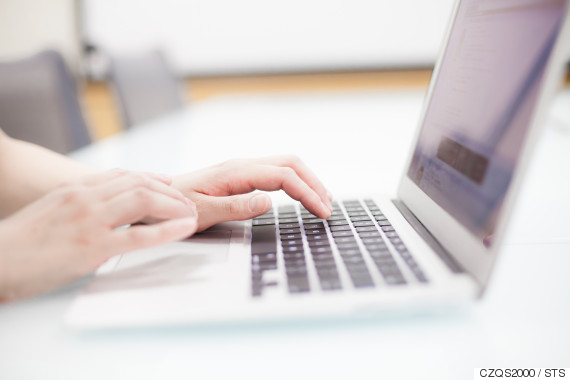 Image: CZQS2000/STS
What's the easiest way to make the kids move faster? Get them grooving. Put together a playlist of pump-up jams that lasts exactly as long as their morning routine, and press play when you wake the little ones. Discourage dawdling by challenging the kids to be ready by the end of the last track every single day.
2. Draw Up A Morning Checklist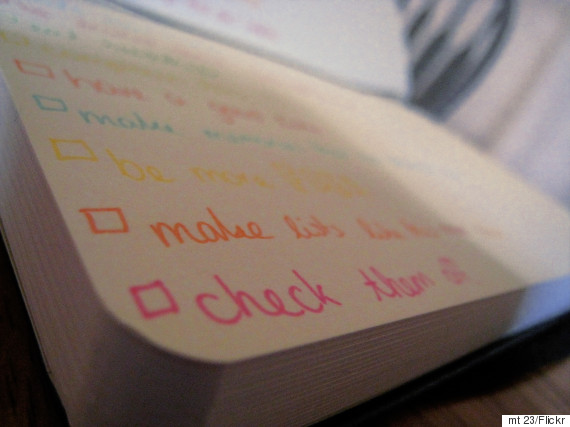 Image: MT 23/Flickr
It's tough for kids to keep track of all their morning to-dos, especially when they're still sleepy, so enlist their help to make a multi-colored morning checklist. Draw it on a whiteboard in their bedrooms so they can sneak peeks throughout the morning, and then refresh it for the next day.
3. Organize Bathroom Caddies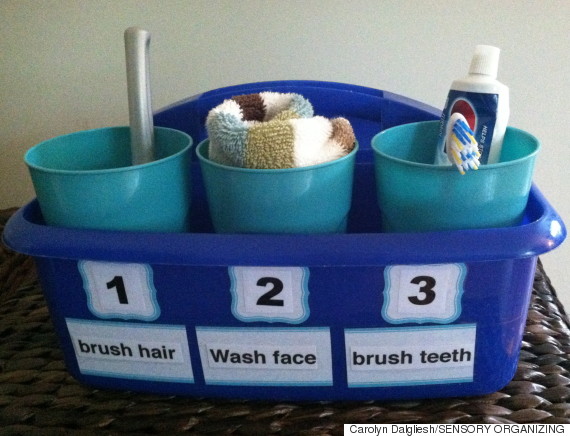 Image: Carolyn Dalgliesh/SENSORY ORGANIZING
Consider this your kids' cheat sheet to self-care. It doesn't get much simpler than a step-by-step bathroom caddy designed with kids in mind, so set up your stations and make a game out of nailing each step of the prep.
4. Separate Outfits By Day Of The Week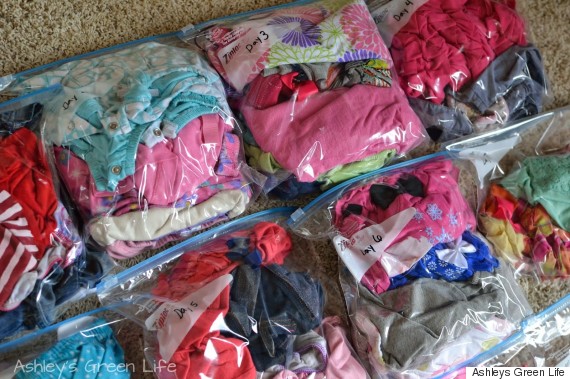 Image: Ashley's Green Life
Save yourself from last-minute scrambles; plan your children's outfits for the week in advance and separate them into individual plastic bags or, if you have the space, on designated shelves. Get your son or daughter in on the planning, collect all the essentials and mark each bag with a day of the week. Crucial tip: Make sure to check the forecast before you make decisions.
5. Wear Your Bathrobe Over Your Clothes Image: Alamy
Getting yourself dressed in the morning takes enough effort. Let's avoid having to do it twice, shall we? Save yourself from spills and smudges by throwing your bathrobe on over your clothes as you and the kids get ready, and say goodbye to last-minute changes and extra loads of laundry.
6. Program Your Coffee Maker To Wake Up When You Do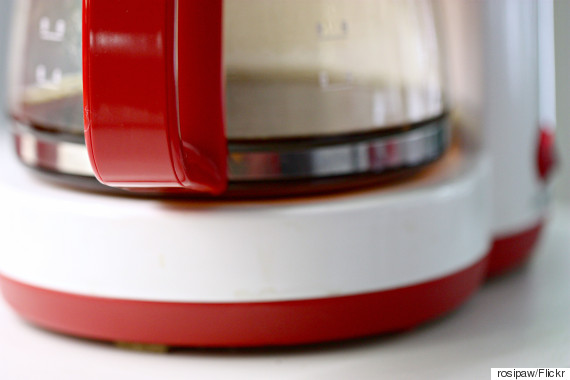 Image: Rosipaw / Flickr
If you remember nothing else from this list, caffeine lovers, remember this: Your coffee maker should be awake when you are. Period. Program yours the night before to begin brewing right when you start your day. That way your daily dose of parenting juice will be ready right when you need it most, and you can push through the early-morning melee like a champ.
7. Set The Breakfast Table At Night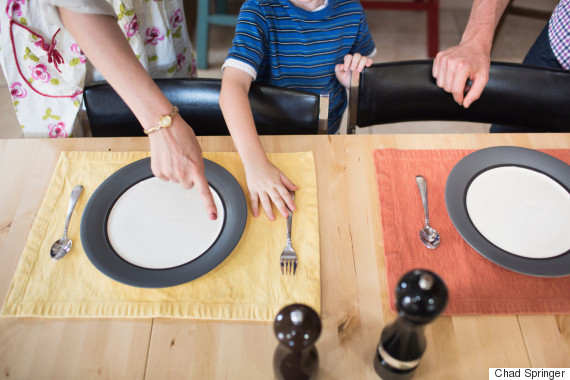 Image: Chad Springer
While we're on the subject of ramping up your nighttime routine, you might as well add "set the table" to your list of pre-sleep to-dos. Kiss goodbye your days of rushing around arranging silverware while you're busy making breakfast -- you were never a huge fan of juggling, anyway.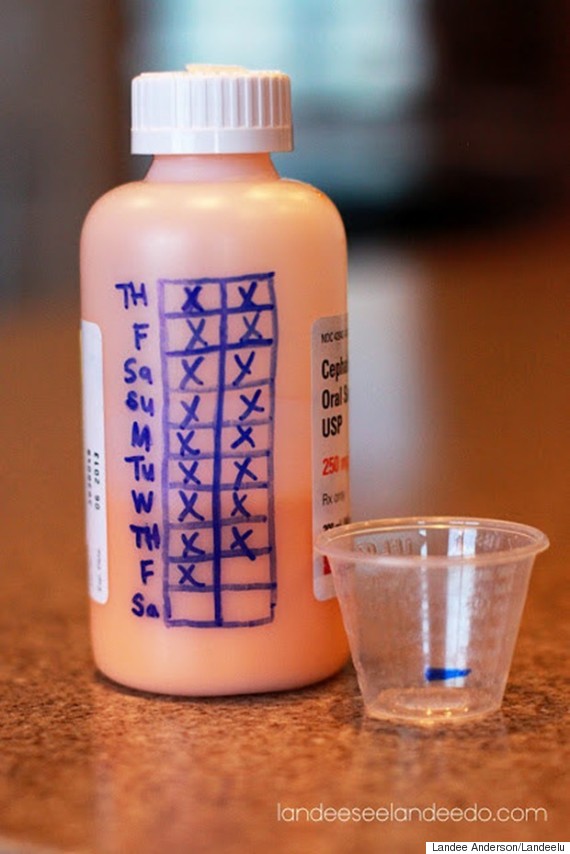 Image: Landee Anderson/Landeelu
Kids got the sniffles? Draw a makeshift medicine dose tracker on the side of the bottle. Check it in no time flat and avoid second-guessing yourself before the coffee kicks in.
9. Create A Lunch Prep Station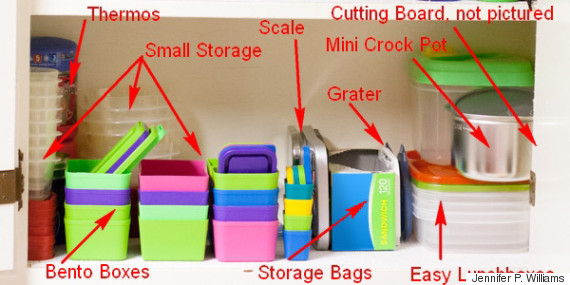 Image: Jennifer P. Williams
Never again struggle to find the tin foil buried at the back of the drawer or the lid to match that old Tupperware. Set up a super-organized, labeled lunch prep station that shaves minutes (and headaches) off your morning routine. Level achieved: Pro Parent.
10. Craft Mason Jar Salads For Lunch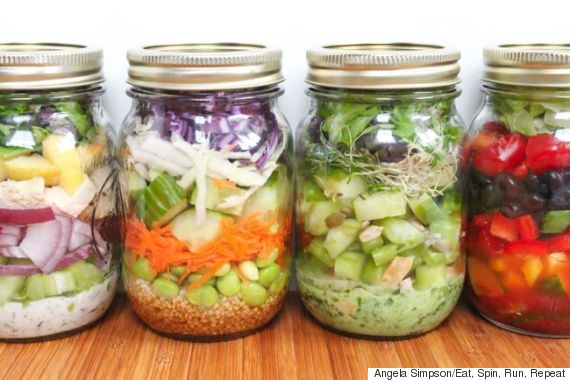 Image: Angela Simpson/Eat, Spin, Run, Repeat
Mason jars may bring to mind unattainable Pinterest concoctions, but trust us when we say that these salads actually are simple. (We swear.) Grab all your favorite salad ingredients and throw them one by one into a to-go jar, then get on your way -- no special prep, no time wasted. Just ridiculously simple deliciousness.
11. Design A Backpack Nook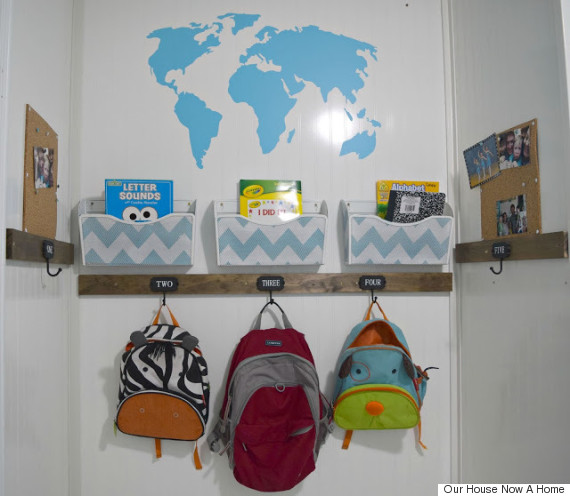 Image: Our House, Now A Home
If there's anything that has the potential to slow down your exit, it's the backpack; the half-empty backpack, that is. By the door, set up a nook where the kids will hang their fully packed bags before bed. Make it part of your nightly routine to go over a checklist with them, because it's always better to hunt for the little ones' crayons at 8 p.m. rather than two minutes till the school bus pickup.
12. Add Stickers To Your Kids' Shoes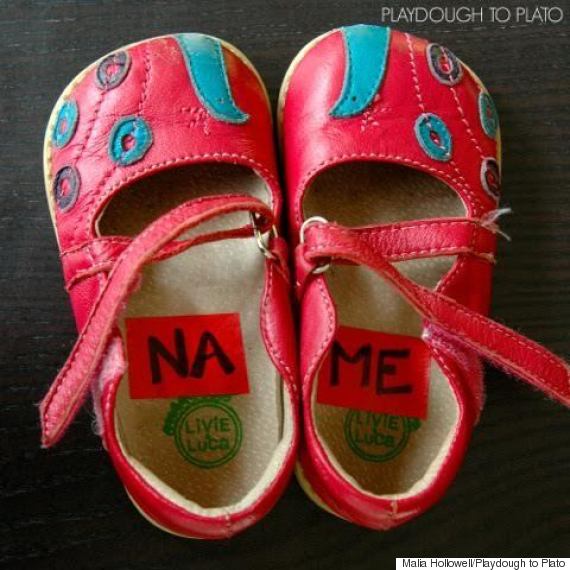 Image: Playdough to Plato
This sticker trick is a tried-and-true hack for helping kids learn left from right, but it also serves as a major morning time-saver -- firstly, because it makes it easier for children to put their shoes on by themselves, and secondly, because it makes it easier for you to spot the difference quickly if you need to lend a helping hand. No need for second takes.
Quaker is on a mission to help moms and dads tackle every morning like champs, but that won't happen on an empty stomach. With wholesome multigrains, real fruit pieces and crunchy nuts, Quaker Real Medleys is a delicious and easy way to help start your day.
Related