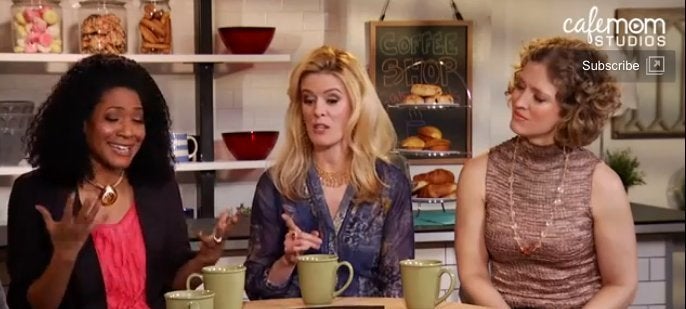 This week on Coffee Shop Confessions, a mom reveals that she blows off steam by flipping her daughter the bird behind her back. When we shot this episode, I was horrified by the mom's behavior. I thought it was passive aggressive, that the mom was letting her daughter run rough-shod over her and doing nothing other than quietly seething like Jacqueline and Ashley on the Real Housewives of New Jersey.
On second viewing, maybe I turned into sancti-mommy this time. On Friday night I had a glass of wine (okay, three) with a fellow parent, and we both howled and railed about children and their inability to finish a family meal in a timely manner without complaints about some food on the plate that they previously liked but suddenly hated. If anyone had heard us, they'd have had a judgment field day with our cathartic moment. Is this how the book Go the F*** to Sleep was inspired?
Bottom line: Every parent needs to purge themselves of pent-up frustration now and then. How do you let it out?