Dutch illustrator Liesbeth Ton knows the highs and lows of parenting all too well. The Los Angeles-based artist and mom has three kids, ages 10, 7 and 2, and often channels her day-to-day frustrations into quirky comics.
Her latest series, "Parenting Is ..." tackles the messes, exhaustion and total loss of privacy that come with raising kids. It also captures the simple moments of joy and indescribable love.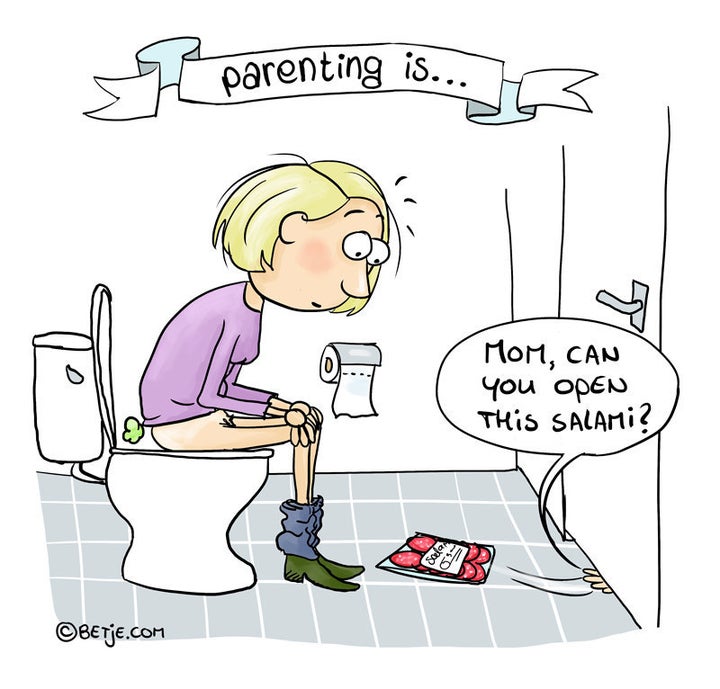 "I've been making parenting cartoons for a while and they were mostly about the struggles," Ton told The Huffington Post. "I still like that subject, but I thought it would be nice to show more of the whole picture. My life got twice as hard and twice as much fun and meaningful since we had kids."
For the illustrator, this series is all about seeing the beauty in the mess and exhaustion. "Parenting is hard and we're all so busy that sometimes we forget to notice what we enjoy," she said. "I hope to remind people of those little things that make parenting so worthwhile. Like watching them sleep, snotty cuddles and going on adventures in the back yard."
Keep scrolling to see her "Parenting Is ..." illustrations.