Unless you have been living in a media blackout bubble, the past six months in America have been brutal. Whether you voted blue or red (or not at all) in this election, you have probably suffered from rapid heart-rate or shallow breathing at one point or another—emotions have run pretty hot on both sides of the aisle.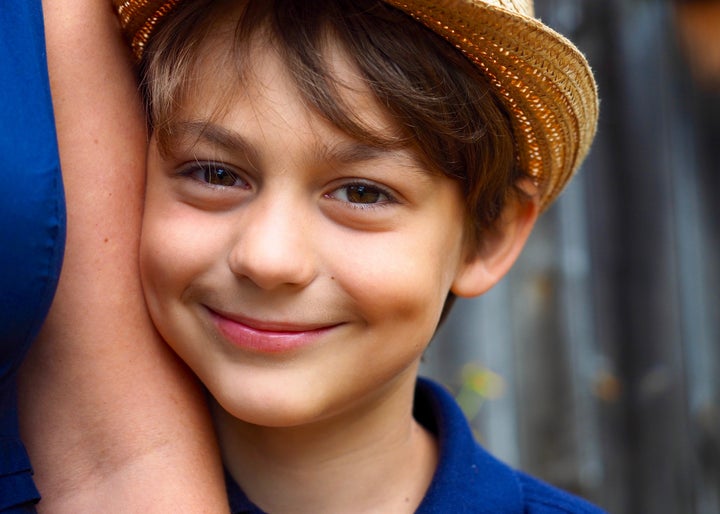 A couple of weeks ago, I wrote about bringing some strategic thinking to your parenting. It's taken me a week to collect my thoughts about how parenting can be a political act. But today, I hope no matter which way you lean politically, you'll be able to use this list of suggestions as you engage in the revolutionary business of raising resilient, global citizens.
Know what to expect. I have a new position writing for ZERO TO THREE, an amazing organization that offers resources for parents, practitioners, and policymakers so all babies and toddlers can get a good start in life. They recently did a massive parent survey that confirmed what I've always suspected: lots of moms and dads have unrealistic expectations about what their children can do. We want them to be able to share, have impulse-control, and manage strong feelings. These are all goals most humans meet in due time (though not soon enough for weary parents). Apparently it will help if we are more patient, take a deep breath, and remind ourselves of this: "If they could, they probably would."
Offer firm boundaries and guidance. Children need limits in order to feel safe. I'll say it a different way: if you don't take a leadership role that includes placing and holding sensible boundaries on behavior, your children will feel like they are in charge, and they will get scared. This fear will (ironically) negatively affect their behavior. It's too true. And, do not be swayed or deterred by all that screaming and crying. Grab some earplugs and kindly (but firmly) hold your ground. Setting limits with love is totally possible. To help you through this, pick a simple thing to say out loud, like, "I hear your upset, but I am not going to change my mind," or, "I said 'no'" (though no need for a harsh tone), or just stay quiet. It's also OK to walk away if your fuse is getting short. Place younger children in a safe space and tell them you need to take a quick break.
Be a good role model. When we model what we want to see: emotional regulation, empathy, and kindness, we make discipline a noun—something we embody, demonstrate, and offer to our children. This means teaching (the meaning of the root word: disciple), providing structure, and offering the aforementioned limits and guidance. Children grow and learn through their interactions and experiences, and they learn from watching us. That's the "nurture" part of the nurture-nature dance that grows us up. Every time we stay calm in the face of our child's freak-out, offer empathy, steady support, and share our feedback and expectations, we wire their brains toward exactly the place we want them to go. We help them learn to behave in socially appropriate ways and to treat others with respect.
Be humble (check your ego). This is tough. I mean, we mess up too, right? Our behavior isn't always stellar (maybe I should speak for myself), but practicing self-reflection always helps. Watch for places you feel righteous or vindicated—those are clues that usually point toward "opportunities for growth." Apologizing to your children for blowing up or jumping to conclusions offers them the chance to see you as a fallible human, which of course you are. This helps us stay out of dicey power dynamics driven by the blind need to be right. Also, look closely for double standards, and ways in which you measure your own success and worthiness by your children's behavior. We all do it.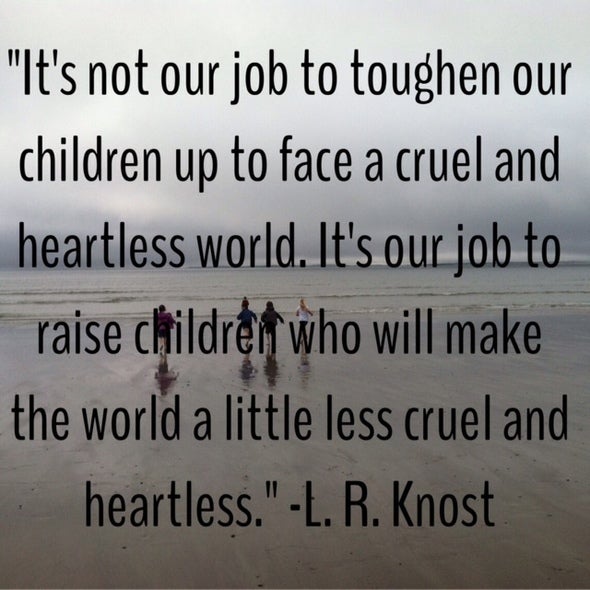 Years ago, I read a fascinating book; Raising America: Experts, Parents, and a Century of Advice about Children. It researches child-rearing over the past hundred years, and puts the various influences (from Freud to Spock to Brazelton) in the context of the recent research on child development. It covers a lot of ground in over 350 pages; including strict versus permissive, child- versus parent-centered, and how the women's movement has affected parenting. But what struck me most was a query about the most basic of foundations upon which we each build our personal parenting approach: do you believe that human beings are—at their core— inherently good....or not?
You can probably guess my answer based on what I've written here.
Popular in the Community