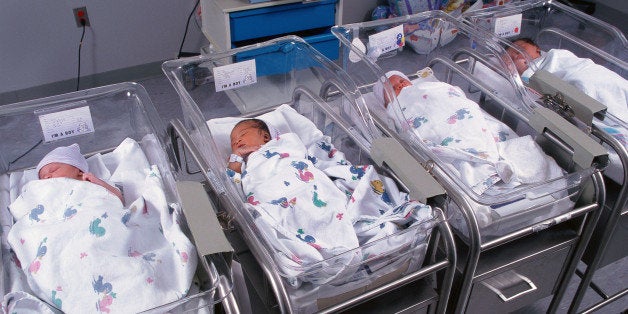 In the months and weeks leading up to the arrival of a new baby there's a sense of excitement and anticipation in the air. It's also a busy time full of doctor appointments, shopping for new clothes to fit your growing body, and going to parties, just to name a few things on the agenda. If you're a first-time mom, choosing a pediatrician for your baby should also be on the list of things to do. It's an important decision that sometimes doesn't seem to get the attention it deserves. Now is the time to do your homework before your baby's grand entrance into the world.
While it is important to find out about the doctor's qualifications as they relate to taking care of children, what insurance they accept and specific office policies, among other things, parents with a disability have a different aspect to consider as well. While the Americans with Disabilities Act prohibits discrimination against people with disabilities in different areas of society, that doesn't necessarily mean parents with disabilities aren't at times met with pleasant attitudes by others. In this instance, after you've narrowed down who you might choose as your baby's pediatrician, take time to set up an interview with them. Be proactive about the situation and have your questions ready. Also, observe how you're treated as a person by the doctor and their staff. In all honesty, I didn't do that with my pediatrician and our first appointment left me a bit surprised at the reaction the doctor had once our appointment began.
After giving it some thought, I don't blame the doctor but realize they're accustomed to what textbooks say about disability. As a result, they may be taken aback when they see a parent who has a disability. As it's been told to me, I don't "fit" what Cerebral Palsy "looks like." I'm not really sure what that means but, am aware that there are stereotypes, and even the inability to do certain tasks attached to Cerebral Palsy that aren't an issue in my case. By no means am I giving an excuse for the doctor but, it helped me approach the situation differently during subsequent appointments. Disabilities, much like people, vary in their degree and the way they affect each person. In a perfect world you're probably thinking this should be common sense for a doctor, and wouldn't expect any sort of issue because they're trained to be health care professionals but, this is at times sadly far from the truth.
Once the pediatrician can get past the aspect that you have a disability, they can focus on the care of your baby, which is the reason you're there in the first place. If they can't seem to get past this issue during your interview, I would say it's time to cross them off the list and move on. Along with being able to take care of your baby's medical needs, you need someone who isn't going to harbor preconceived notions about you as a parent. Our capabilities may be masked to the outside world because at first glance people just see our disability. Surprisingly enough this doesn't take away from our ability to take care of our baby and even ourselves. That seems to be the missing piece in the puzzle others may not even take into consideration. Now I have a good relationship with the doctor and his staff but, quite honestly could've used some sort of warning in advance.
Attitudes in society about parents with disabilities have a long way to go before we can say we've reached mainstream social acceptance. We may be few and far between, and the mindset toward parents who are disabled doesn't necessarily conjure up a negative connotation for everyone, but truly needs to shift in a more positive direction. This undertaking is by no means impossible. It does however require some extra patience and understanding from everyone involved. Due to medical advances disability really isn't that uncommon anymore. It's only my hope that as the years go by parents who are disabled and people with disabilities in general will gain the respect and acceptance they deserve.
In the end, you want to be comfortable with the pediatrician taking care of your baby's medical needs. In most cases, this person will stay with your child into adulthood. For that reason, it's important to have a good relationship with them. I strongly believe it's our responsibility to help people become more informed about how our disability affects us. If we take some time to do this, everyone involved can be more at ease when we have to interact with each other. Who knows, we may even change people's minds about how they view disability all together. Sometimes trips to the doctor can be a stressful event for ourselves and our children. Why not be an instrument in diffusing unnecessary stress before it becomes an issue? The empowerment and independence you feel by knowing that you've actively participated in such an important task will give you the knowledge and confidence that you can be a positive, loving and active influence in your baby's life for years to come.