A Northern California group aims to remove the stigma and legal implications for parents who smoke marijuana.
Dubbed Parents 4 Pot, the group has a Facebook page and will soon launch an educational website. Organizers said they plan to form a board of directors and start advocating legislation.
"What we aspire to do is to change the way people understand and talk about cannabis in our community," organizer Mickey Martin told The Huffington Post. Martin, a longtime marijuana reform activist, is the author of Medical Marijuana 101 and founded a marijuana edibles company. He is a parent to two boys.
"That was a stark reality," Martin said. "There are many parents who lose their freedom, or whose children lose their freedom, every day to these policies and laws, and as a society we sit by and watch. It is not okay anymore."
Like other groups, Parents 4 Pot argues that marijuana is safer and less destructive than legal drugs like alcohol, which is largely considered socially acceptable for parents to consume. Martin suggested that marijuana use could improve parenting.
"We are likely better parents than many because one of the positive attributes of cannabis is its calming properties," claimed Martin. "And if you have [kids] who are at one another's throats all day, taking the edge off with cannabis, as compared to the pills or booze a lot of parents opt for because they are 'legal,' is a far better option for many."
"It is unconscionable to think that we would allow people, especially children, to suffer another day if a safe and non-toxic plant could possibly bring them relief," Martin said. "What kind of person would stand in the way of kids feeling better to continue a prohibition that has done nothing to reduce drug use or addiction rates, and has resulted in spending a trillion dollars and imprisoning our neighbors?"
Martin said he hopes the group can remove the stigma that surrounds marijuana use through open discussion.
"We are neighbors, friends, family members and the guy who works at your local Starbucks," said Martin. "We are not criminals, and we certainly are not bad parents."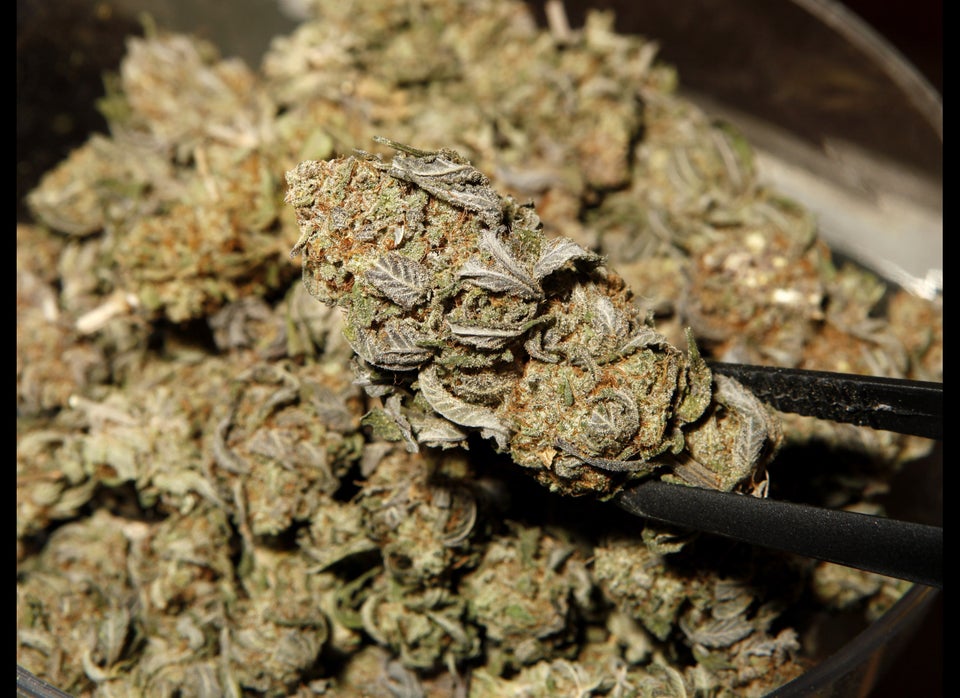 16 Facts About Marijuana And The U.S. Economy