Who knew sippy cups could be risky?
Quebec mom Marie-Pier S. L'Hostie shared a story on her Facebook page earlier this month about a friend whose son was sick. He decided to open the valve on his son's Tommee Tippee sippy cup. That is where he found mold.
This post has been translated by Facebook from French to English.
Penny Powell of Quebec also shared the story on Facebook and posted photos of others who found mold in their children's cups.
The company offered a statement to BuzzFeed addressing the supposed root of the cause:
The results support that when used with recommended liquids (cold, light fluids including water and non-pulp juices) and cleaned in line with instructions, there are no problems. Difficulties have arisen though when liquids that are not recommended for use in the cups have been used, like thick formula milk, pulpy juice and warm liquids. We also recommend that cups are not left for long periods before being cleaned.
Of course, Tommee Tippee is not the only cup capable of growing mold. Parents have taken to community boards to discuss the issue on sites like Baby Center. Mold exposure can cause nasal stuffiness, throat irritation, coughing or wheezing, eye irritation, or skin irritation, according to the Centers for Disease Control.
NuspinKids recommends thoroughly cleaning sippy cups after every use to prevent mold buildup by fully disassembling the cup, washing with soap and warm water and fully drying each part before reassembly.
Tommee Tippee plans to make a new cup with a two-piece valve, according to a statement sent to The Huffington Post. In the meantime, they are making transparent see-through valves immediately available to any parents with concerns.
Anyone that would like a see-through valve or alternative cup should contact the Careline toll free on 1-877 248 6922, and one will be sent as quickly as possible.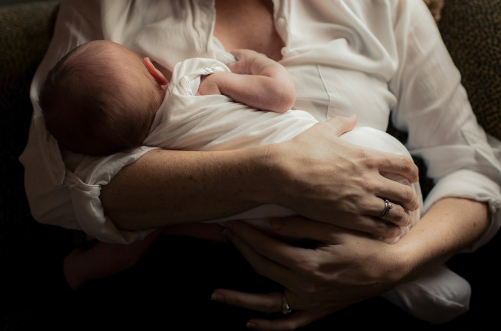 15 Children's Health Studies All Parents Should Read
Popular in the Community