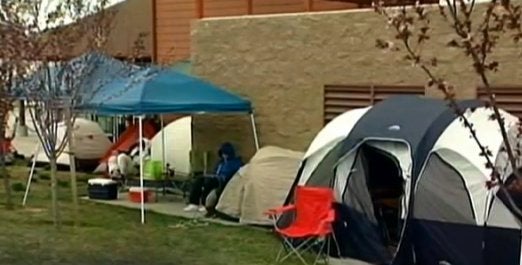 Would you camp out in front of a school to secure your child a spot in next year's kindergarten class?
About 50 students were turned away from the Sacramento-area school last year, prompting some parents to spend days in line hoping to snag one of 105 openings for the 2012/1013 school year.
Ultimately, principal Kevin Kurtz told the paper he estimated about 180 parents will be vying for about 50 remaining spots.
Parents and caregivers have all sorts of reasons for waiting in line.
Some say Lincoln Crossing is a good school, while others confess it would be the most convenient option because it's close to their homes, KTXL-TV reports.
But California parents aren't the only ones pitching tents for their tots.
Registration for the coveted spots also operates on a first-come, first-serve basis -- a system that has been well-received by parents over the years.