A Michigan couple who told cops they declined to get medical help for their sick baby partly over "religious reasons" are now facing charges of felony murder and first-degree child abuse for the child's death.  
Seth Welch's jaw dropped open during his arraignment in Kent County on Monday, as a judge informed him that the charges carried a potential life sentence. Beside him, his wife, Tatiana Fusari, wept openly.
The Christian couple's 10-month-old daughter, Mary Welch, was found dead in her crib in the couple's Solon Township home on Aug. 2. The police officer who responded to Welch's emergency call noted in his report that Mary's cheeks and eyes were "sunken into her head," according to local ABC affiliate WZZM.
An autopsy later determined that the child died from malnutrition and dehydration "due to neglect by adult care givers," a press release from the Kent County Sherriff's Office states. The sheriff's office ruled the death a homicide, and the parents were arrested on Aug. 3. The couple, both 27 years old, remain in jail without bond.
The judge ordered them not to have any contact with their other children ― a 2-year-old and 4-year-old who are staying with Welch's parents.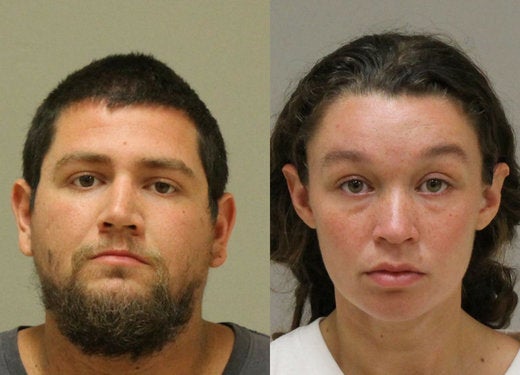 During an interview with Kent County detectives, Fusari said the parents had noticed a change in their daughter's physical appearance at least one month before her death, according to a police affidavit obtained by NBC affiliate WOOD-TV. Although the child appeared underweight, Fusari told the detectives she did not reach out for medical help for "fear of having her children removed by Child Protective Services, lack of faith and trust in the medical services and religious reasons," the affidavit states.
The father, Seth Welch, appears to have railed against vaccines, doctors and the health care industry on his Facebook page. In a live video recorded three months ago on a page bearing his name, a man who looks like him says he hasn't vaccinated his children. He says his children aren't "allergic to anything" and "basically don't get sick."
"The righteous shall live by faith," the man says in the video, quoting a Bible verse. "It's God who is sovereign over disease and those sorts of things and ultimately death. So it doesn't worry me."
He says later in the video that he doesn't think people can be good doctors if they don't believe in creationism. 
"I'm not opposed to medicine or doctors, I'm opposed to bad medicine and doctors that are just aren't really doctors, they're just priesthoods of the medical cult," he says.
Police have not yet confirmed that the Facebook account belongs to Welch, though the page does include a post from Aug. 2 noting the death of his daughter Mary.
It's unclear whether the pair have secured lawyers. The couple's next court date is Aug. 20.
David Lohr contributed reporting.
Calling all HuffPost superfans!
Sign up for membership to become a founding member and help shape HuffPost's next chapter