A California couple accused of holding their 13 children captive in their home for years face up to life in prison. The couple allegedly chained, beat and starved their kids, whom prosecutors said on Thursday were found malnourished and suffering both physical and mental impairments.
David Allen Turpin, 57, and Louise Anna Turpin, 49, pleaded not guilty to all of the charges on Thursday. Those charges include multiple counts of torture, abuse of dependent adults, child abuse and false imprisonment, the Riverside County District Attorney's Office said.
David Turpin was also charged with one count of committing a lewd act on a child, under the age of 14, using force or fear.
If convicted on all of the charges, they face between 94 years to life in prison, District Attorney Michael Hestrin said.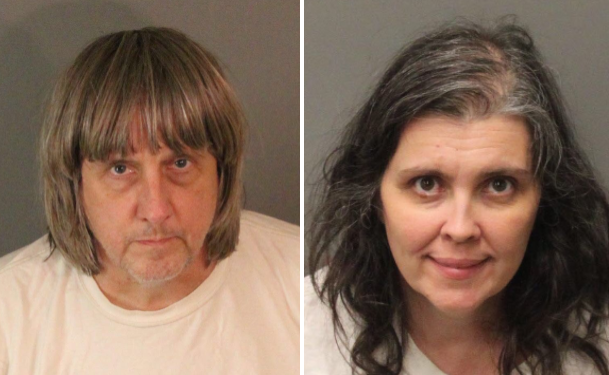 According to Hestrin, the charges are related to abuse that allegedly took place at the family's home in Perris from 2010 to the present, though he said there's evidence the kids ― described as between the ages of 2 and 29 ― were abused at a prior home in Texas.
Hestrin said the children showed signs of cognitive impairment and nerve damage as well as severe malnourishment. "To give you an example, one of the children, at age 12, is the weight of an average 7-year-old. The 29-year-old female victim weighs 82 pounds," he said.
The children were forced to sleep during the day and stay awake at night, and they never saw a dentist and weren't allowed to shower more than once a year, Hestrin said.
The parents punished actions such as hand washing above the wrist area, which they characterized as playing in the water, he added.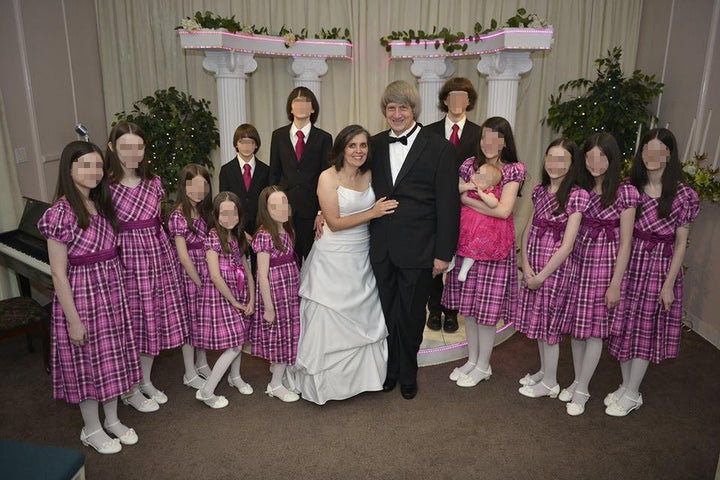 The abuse "appeared to intensify over time," Hestrin said. "The punishments included frequent beatings and even strangulation."
Hestrin said the Turpins had been restraining their children for many years. "As a punishment, starting many years ago, they began to be tied up, first with ropes. One victim at one point was tied up and hogtied, and then when that victim was able to escape the ropes … [the parents] started using chains and padlocks to chain up the victims to their beds," he explained, adding that the children were often not released to use the bathroom while tied up.
"These punishments would last for weeks or even months at a time," he said.
One activity the kids were permitted to do, Hestrin said, was to write in journals. He said authorities have recovered "hundreds" of them.
One of the children, a 17-year-old girl, managed to escape the home and alert authorities on Sunday. She said she'd been working on an escape plan with her siblings "for more than two years," Hestrin said.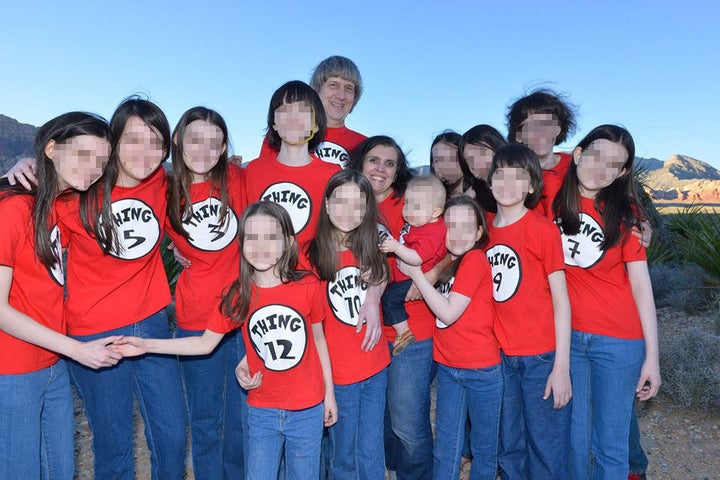 A younger sibling managed to escape with her through a window, Hestrin said, but ultimately got scared and turned back.
Perris City Police Department Chief Greg Fellows, whose officers searched the home on Sunday, described the conditions inside as "horrific" at a press conference on Tuesday. However, when law enforcement officers spoke with Louise Turpin, the kids' mother, Fellows said she seemed "perplexed as to why we were at that residence."
Hestrin said he will request bail to be set at $13 million for each parent.
David Turpin's mother, Betty Turpin, told Reuters on Wednesday that the family has retained an attorney and that they have been advised not to speak about the case.
"We recognize financial gifts will not eliminate their trauma, but these additional resources will be extremely important in helping these victims address their long term educational and physical needs," Erin Phillips, executive director of RUHS Foundation, said in a statement.
Related
Popular in the Community