The parents of a group of black female students are protesting their school's culturally limiting dress code.
Several teen girls at The School for Creative Studies in Durham, North Carolina, wore geles, a head wrap worn as a symbol of pride to represent their connection to Africa, to school to celebrate Black History Month. According to WTVD, an administrator told the group of girls they had to remove their geles or wear them so that their hair showed.
Dosali Reed-Bandele, a mom of one of the teens, told WTVD that the girls complied but she said it's not fair that they had to take them off.
"Our girls should be able to express themselves culturally, regardless of whether it's Black History Month or not," the mom said. "They should be able to wear their head wraps."
About two dozen parents organized in the school's parking lot on Monday afternoon dressed in geles to protest the school's policy. A few parents posted photos showing solidarity with the students using the hashtag #ItsBiggerThanAHeadWrap.
The school denied that the administrator threatened to discipline the students. In a statement to WTVD, superintendent Dr. Bert L'Homme noted that his committee is reviewing the Code of Conduct and suggesting revisions. In the meantime, students were able to wear their geles on Monday, the same day as the protest, as an instructional tool for Black History Month.
However, Reed-Bandele said the students should be able to "express themselves culturally ever single day of their lives."
Parents said they will attend a meeting on Thursday in which the committee will propose revisions to the policy.
Watch interviews and footage from the protest captured by WCNC in the video above.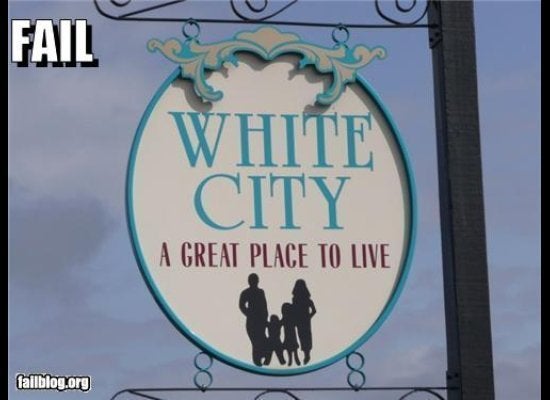 Ridiculous Examples Of Accidental Racism