WASHINGTON -- Immigration and Customs Enforcement last year carried out more than 72,000 deportations of parents who said they had U.S.-born children, according to reports to Congress obtained Wednesday by The Huffington Post.
The reports were sent by ICE in April to the Senate Appropriations Committee and the Senate Judiciary Committee, as required by law. ICE confirmed the authenticity of the two reports, which lay out 72,410 removals of immigrants who said they had one or more U.S.-born children in 2013.
The reports show that even parents of U.S. citizens are among the hundreds of thousands of undocumented immigrants being expelled from the United States each year. They hold particular significance as President Barack Obama faces pressure to change his deportation policies to keep families together. Obama's deportation policies are under increased scrutiny by those in both political parties as the House stalls on immigration reform and the government scrambles to deal with an influx of unaccompanied minors crossing the U.S. border illegally. While opponents of immigration reform have argued that Obama's lax enforcement is attracting new unauthorized immigrants, reform advocates are turning to the White House to slow deportations.
Children born in the U.S. are given automatic citizenship, regardless of their parents' immigration status, and a 2013 report by Human Impact Partners estimated that 4.5 million U.S. citizen children have at least one parent who is undocumented. When a parent is deported, their U.S.-born children sometimes leave with them. But some stay in the U.S. with another parent or family member. Some children end up in U.S. foster care.
Advocates for halting some deportations have pointed to cases involving parents of children who are U.S. citizens, saying parents should not be separated from their children except in extreme circumstances.
While most of the parents of U.S.-born children deported last year had been convicted of a crime, about 10,700 had no criminal convictions, although they may have fit other ICE priorities for removal, according to the reports.
ICE said 71,214 parents of U.S.-born children who were deported fit its priorities. The priorities include convicted criminals, people caught attempting to enter the country illegally, people who had returned after a previous deportation, and people who failed to report to ICE after a deportation order, according to the report. Because some people may have been deported more than once, the figures reflect total removals, not the exact number of individuals who were deported. The numbers do not include deportations of parents who fail to tell agents they have U.S.-born children or parents whose foreign-born children are undocumented.
The reports provide no detail about crimes that had been committed by parents who were deported. Critics of ICE priorities say the numbers can be misleading, because they lump together low-level charges and immigration offenses with violent crimes. Reform advocates argue that repeat immigration violations should not make immigrants a high priority for removal, in part because those who reenter the U.S. after being deported are sometimes simply trying to reunite with families.
There were 39,410 removals of parents who said they had U.S.-born children in the first half of 2013, according to one report. Sixty-two percent of those who were deported came from the interior of the U.S., while 38 percent were apprehended near the border. In both categories, strong majorities of those deported had been convicted of a crime, according to the report. ICE reported that 98 percent of its removals of parents of U.S.-born children in the first half of 2013 were considered priorities for deportation.
In the second half of the year, there were 33,000 removals of parents who claimed U.S.-born children. A majority -- 63 percent -- came from the U.S. interior, and 98 percent of the total fit ICE priorities, according to the report.
Colorlines reported in December 2012 that more than 200,000 removals of parents of U.S.-born children had occurred from July 1, 2010, to Sept. 31, 2012, based on a Freedom of Information Act request.
An ICE spokesman told The Huffington Post on Wednesday that the agency "is sensitive to the fact that encountering those who violate our immigration laws may impact families."
"We work with individuals in removal proceedings to ensure they have ample opportunity to make important decisions regarding the care and custody of their children," the ICE spokesman said in a statement. "For parents who are ordered removed, it is their decision whether or not to relocate their children with them. If parents choose to take their children with them, ICE assists in every way possible including helping to obtain travel documents for the minors or, when possible, allow for the family's voluntary departure."
Below is a video of then-10-year-old Stephanie Pucheta, whose father was deported after being arrested on a DUI charge. She discusses how her life changed after her father was deported:
This story has been updated with the video of Stephanie Pucheta.
Support HuffPost
The Stakes Have Never Been Higher
Before You Go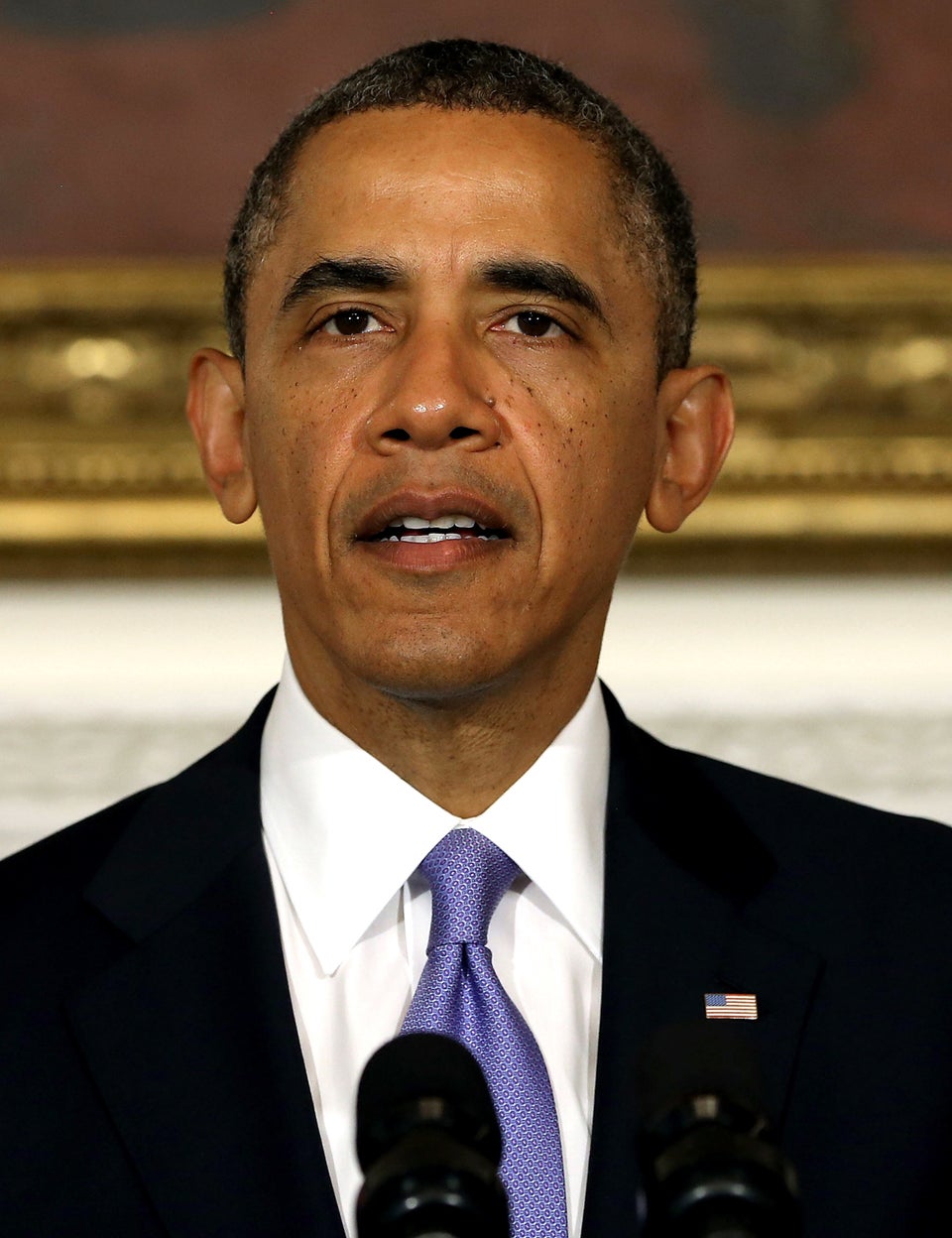 11 Ways Immigration Reform Helps The Economy
Popular in the Community