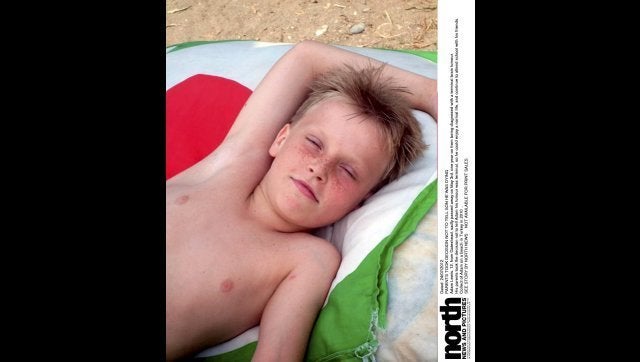 The parents of a 12-year-old boy with terminal cancer believe they found the remedy for him to enjoy his short time left. They never told him he was dying.
In a decision likely to stir debate, Kevin Lewis and Kim Horner kept their son Adam's fatal condition from him as he battled a brain tumor pushing against his eye. Adam Lewis was aware he had the tumor, gamely enduring bouts of chemotherapy, radiation and steroids, his sister told several news outlets. But the boy remained unaware of his grim prognosis and hoped for recovery.
"As a family, we made the decision not to tell him it was terminal. He was still going to school and having a normal life and we wanted that to continue for as long as possible," 21-year-old Chloe Netherton told The Newcastle Evening Chronicle.
The boy, from Gateshead, England, stayed optimistic because he didn't have to fear his imminent death, noted The Daily Mail. Adam went rappelling, took a helicopter ride and indulged his love of "Batman" during his illness, the Telegraph reported.
"He was the funniest, silliest, bravest boy I have ever known," Netherton said.
But did his parents do right by Adam? Doesn't a child deserve to know the truth?
"Most children of all ages need honest and accurate information regarding their illness, treatment plan, treatment options, and prognosis," the Children's Hospital of Pittsburgh says on its website. The site also adds, "Given that different cultures have varying beliefs about what a child should know, there is no one single right way to discuss death."
Dr. Carol Goodheart, a psychologist and author of "Living with Childhood Cancer: A Practical Guide to Help Families Cope," told ABC News in 2005,"Some children as young as 9 make plans. They make a little will, or they want to give certain favored possessions to a brother or sister or friend."
Goodheart also mentioned a survey that showed parents had regrets over not talking to their dying child about death.
"Some parents feel like they cannot tell a child, and they will ask a doctor to do it," she said. "Sometimes, children understand that animals, plants, people, all are born, all die and the living is in between. The main thing is to comfort the child because there is a lot of fear of the unknown."
By all published accounts, Adam's family's approach worked for them in the 12 months after a biopsy revealed the horrible news. He died May 3.
"I was so proud to say he was my baby brother," his sister said. "He brought so much joy to our family. I love and miss him so much and always will."
Could you ever imagine choosing to keep the truth from a terminally ill child? What would you do if you were put in that position?
Support HuffPost
A No-B.S. Guide To Life
Related
Before You Go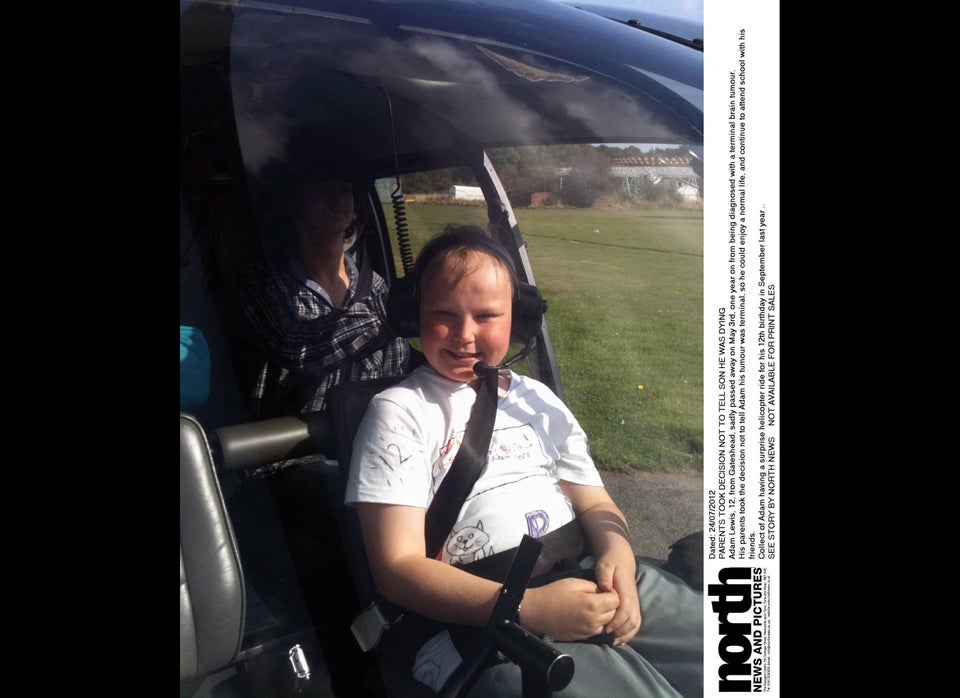 Boy With Cancer Never Told He Was Dying
Popular in the Community