After their 6-year-old son Leland tragically died from an amoebic infection, Amber and Tim Shoemake were shocked to discover a sweet note the little boy had written to them before his passing.
The note reads, "Still with you," followed by, "Thank you mom and dad love mom and dad" and "good day."
The Shoemakes found Leland's note on a table in their living room when they returned home from the hospital to pick out burial clothes and objects for his casket. "We broke down and cried so hard," Amber told The Huffington Post. "He was so awesome in life, and this family revolved around him. And here he was still caring for us even after he's gone."
Amber shared her son's note on the family's Facebook page, Prayers for Leland, where they had been posting updates about the first grader's condition after he was admitted to the hospital. The Georgia mom said Leland had started complaining of headaches just before Labor Day, and quickly developed more symptoms like vomiting.
After several misdiagnoses and lack of improvement, Amber brought her son to Children's Healthcare of Atlanta, where on Sept. 21 doctors finally identified the cause of Leland's worsening illness: an amoeba called Balamuthia mandrillaris.
Four days after the diagnosis, the 6-year-old passed away. "We are devastated and have no idea how to move on," Amber told HuffPost. The mom said Leland loved playing in the dirt, which is likely how he contracted the amoeba.
Amber's post with Leland's note has received thousands of likes, shares and comments from Facebook users across the world. "We knew he was special and everyone he met fell in love with him, but we never expected him to touch people globally," the mom said.
Leland's beautiful note was just a small vestige of her son's loving nature. "Leland always wrote us notes and drew us pictures," she said. "He loved to draw sharks, tornadoes, volcanoes, ships, tsunamis, flowers for me and funny things for his dad. He drew pictures for everyone. And always wrote the sweetest notes."
Deepest condolences to the Shoemake family in this tragic time.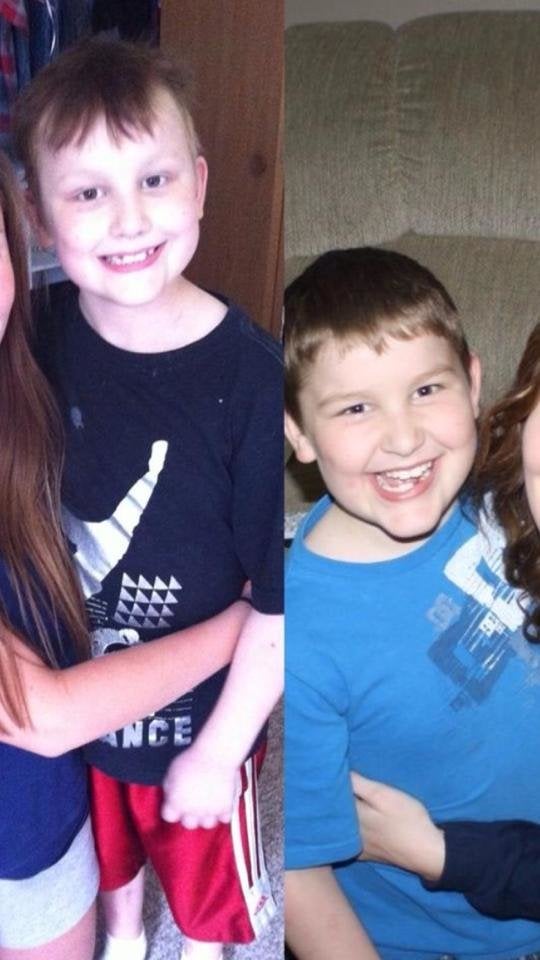 This Is What Pediatric Cancer Looks Like
Related