Maternity photo shoots can range from emotional to artistic to downright cheeky.
This couple's creative pictures certainly fall in the latter category.
To announce their first pregnancy, Jasmine "Jelly" and Brandon "Beastie" Nehilla posed for maternity photos with both of their bellies bared. The Georgia couple drew arrows on their bodies pointing to their stomachs with the word "baby" for Jasmine and "beer" for Brandon.
The Nehillas, who work in the Atlanta music scene and are widely known by their nicknames, were inspired by a similar maternity photo that they saw online several years ago and vowed to recreate one day.
"When it came time to plan out our pregnancy announcement shoot, Beastie was super adamant about including the beer/baby idea," Jasmine told The Huffington Post. "He's a bit of a craft beer enthusiast with tons of beer-loving friends back in North Carolina, so the beer belly was not only authentic but also very appropriate."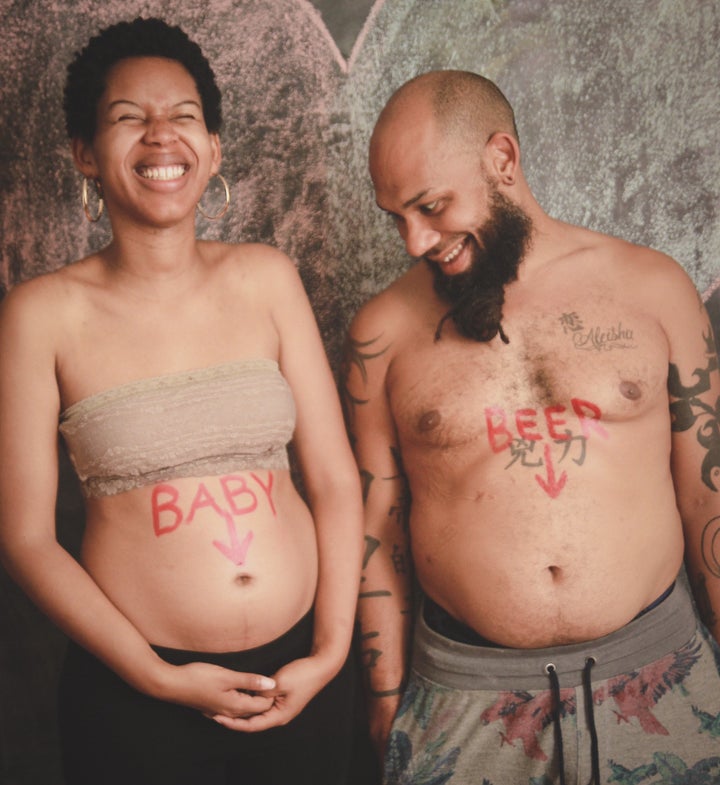 The Nehillas are expecting a baby boy, due in December. While this is the couple's first pregnancy, Brandon also has a 13-year-old son, whom Jasmine has helped raise since he was 5, and they recently took temporary custody of their 3-year-old twin nephews.
Jasmine told HuffPost she hopes their pregnancy announcement inspire other expectant parents to be creative with their maternity photos. "I would love for people to let their personalities shine," she said. "These are the times that we're going to look back on ― that are children are going to look back on ― and they should get more than a hand-holding cheesy smile ... they deserve a story, especially if we're not around to tell it."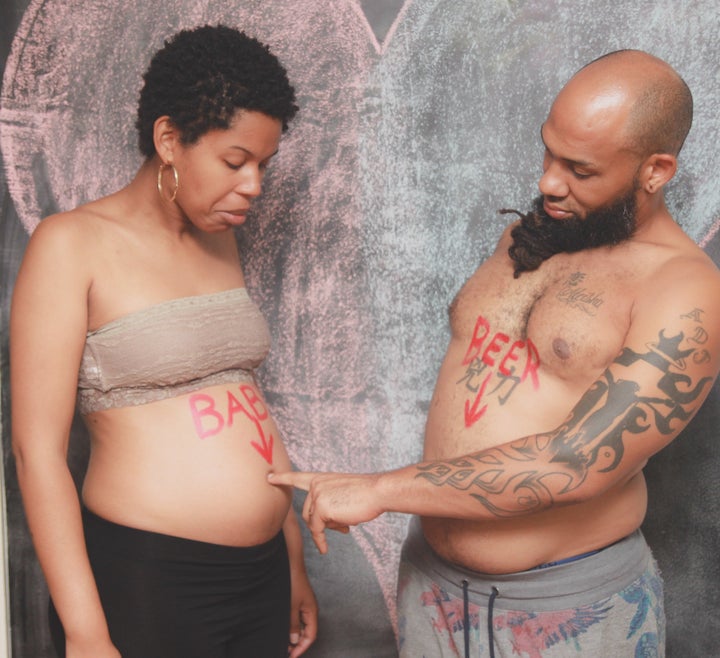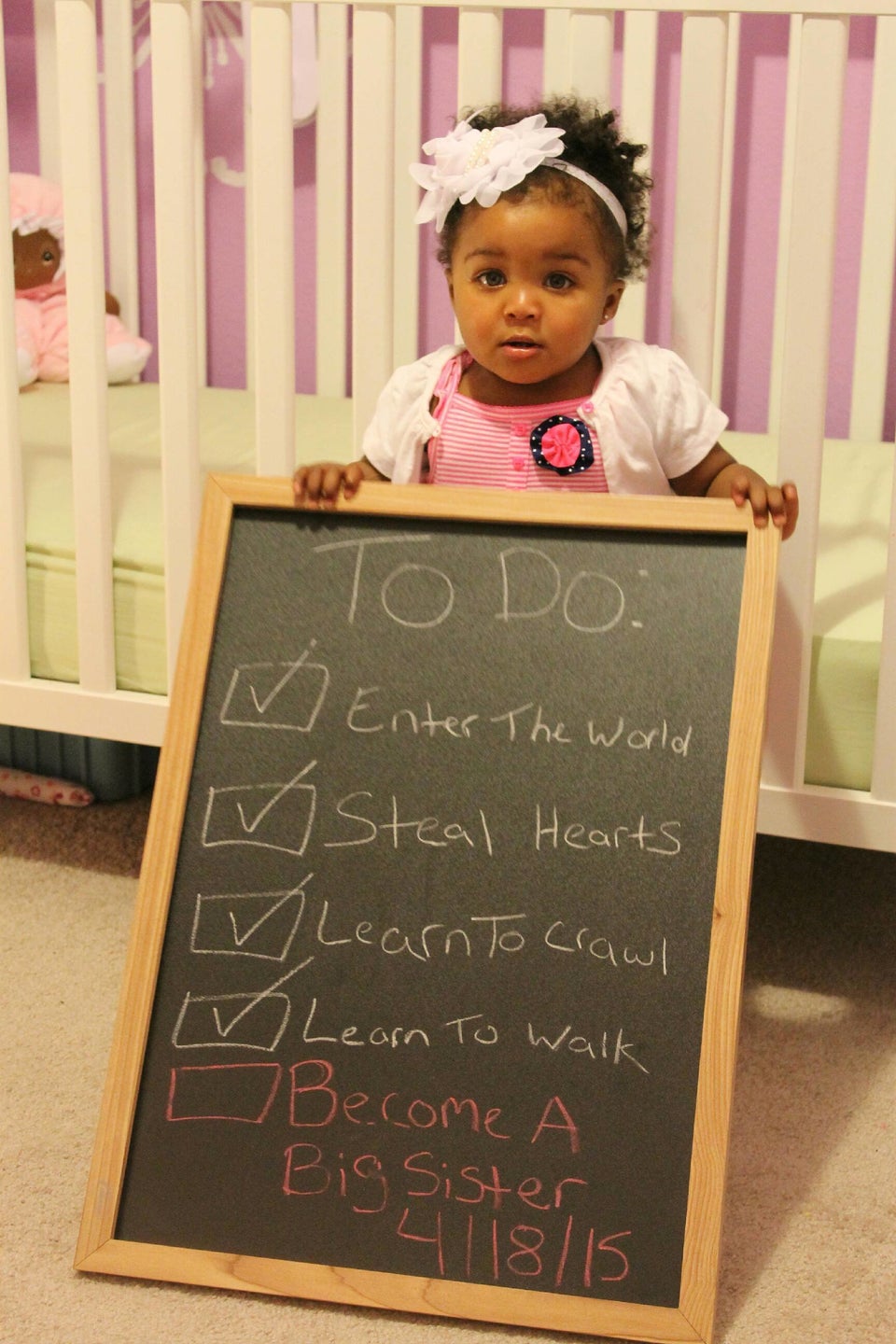 Creative Pregnancy Announcements