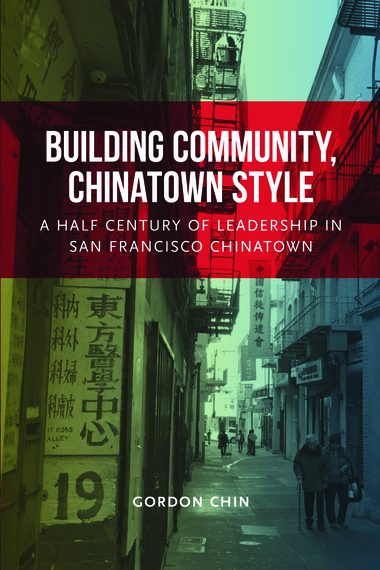 In my book, Building Community, Chinatown Style, I describe an increasingly important social change strategy called intergenerational organizing. As adults, we sometimes stereotype our elders as being valued only for their wisdom, and our young people only for their energy, but as an organizer in San Francisco's Chinatown, I have drawn great strength from the energy of Chinatown seniors, many in their 80s and 90s, fighting for their community, and I have been inspired by the wisdom of our youth who "speak truth to power."
American social justice movements have in recent years embraced the values of multiracial organizing in protesting police brutality or fighting for a fair share of resources for inner city schools or affirmative action in our university admissions. Organizing across different sectors has brought together housing activists and environmental activists in the environmental justice movement and housing and health organizers have come together to change health and housing policy.
But organizing among generations is a relatively newer idea, one which I believe has great promise in building and sustaining a broader base for social change. When talking about intergenerational organizing, I do not mean only short term coalitions to support our respective issues, but rather a sustained way of thinking and acting in our social justice organizations that involves seniors, youth and family leaders in all aspects of our program strategies and our organizational management and governance.
The examples of success for organizing across generations are all around us. Free Child Project lists a number of leading intergenerational social change projects and organizations across the nation. Many cite historical and cultural roots, in the words of the Ancestors in Training: Intergenerational Movement Building in da South, "Movements in the South have a strong history of intergenerational cooperation and intergenerational tension, that makes age a present, if not always easy issue in our work."
Such extremes of both intergenerational closeness and tension exist in Chinatown families. Chinatown youth are asked to do a lot more for their parents and grandparents than youth from middle class families. These youngsters, who are often the only ones in the house who speak English, translate medical forms, city notices or wage and tax statements. I'm not talking about high school youth here, but 6th or 7th graders. While such responsibility can certainly cause stress, many Chinatown youth develop a sense of responsibility early on in their lives, a sense that they too have a contribution to make to the families.
The Chinatown Adopt an Alleyway Youth program (AAA) was started in 1991, involving middle and high school youth in environmental programs and doing home visits to care for Chinatown seniors. Over time, this relationship grew from community service to community organizing. Chinatown seniors, families and youth have worked together on many public policy campaigns, including three affordable housing bond campaigns, protests against welfare reform and in support of the Dream Act, federal legislation that would have set up a process for a path to residency for undocumented immigrants.
Chinatown's AAA Youth have led two successful citywide campaigns in San Francisco, organizing for healthy school lunches and for free public transportation for low income students. But their most recent campaign is to demand better pedestrian safety to address an epidemic of San Francisco traffic fatalities, many of them Chinese American seniors. The youth chose pedestrian safety because it was a problem that affected their families and grandparents. It has been heartwarming to see our youth and seniors organizing together on such issues, conducting joint voter registration drives and sharing leadership.
Across the nation, we see families marching together to fight injustice. We see African American families sharing their outrage in Black Lives Matter, on the streets and in their homes and churches throughout the country. We see young Latino leaders San Francisco's Mission District fighting to save their families from the worst displacement crisis in half a century. And we see it in San Francisco's Chinatown with generations joining together to demand public safety and affordable housing.
I've heard from many Chinatown families that they are starting to talk more about ballot issues across the dinner table. Seniors from the Community Tenants Association are sharing what they learn at the latest CTA meeting about a particular ballot issue, proudly "educating" their adult children. Young leaders are urging their parents and grandparents to support an issue which they learned about at their AAA meeting.
Such intergenerational learning can happen informally as well. The new party prop phenomenon sweeping the nation is the "Donald Trump Pinata Doll" which Latino families in particular are buying for family gatherings all over the nation. One can imagine a five year old nieta asking her 85 year old abuela, "Who is Donald Trump?" Very cool.
The movements of the sixties were often identified as reflections of generational conflict in America. But I think today's youth have a more enlightened view of who is to blame for the ills they see, and it is not a blanket "older generation." In many ways, their active engagement in today's social justice movements, alongside their parents and grandparents, have strengthened their families, and in doing so, have helped strengthened their communities. There is power in intergenerational organizing.
Gordon Chin is the founding Executive Director of San Francisco's Chinatown Community Development Center (Chinatown CDC), author of "Building Community, Chinatown Style" and a former board member for the Center for Community Change.