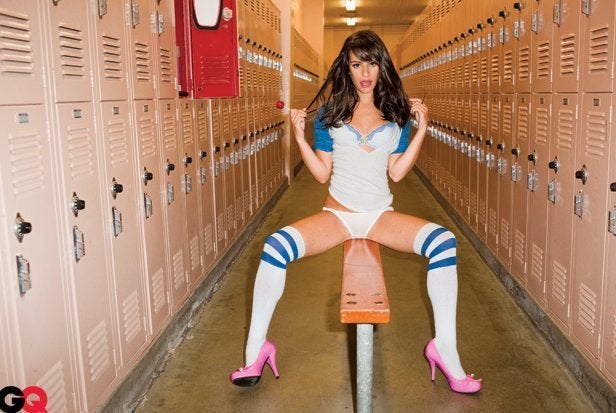 A parents' group has taken issue with the racy GQ shoot that shows 'Glee' stars Lea Michelle and Dianna Agron (both 24) stripping in the halls of a high school.
The Parents Television Council released a statement slamming 'Glee' producers, TMZ reports:
"It is disturbing that GQ, which is explicitly written for adult men, is sexualizing the actresses who play high school-aged characters on 'Glee' in this way. It borders on pedophilia. By authorizing this kind of near-pornographic display, the creators of the program have established their intentions on the show's direction. And it isn't good for families."
"The Parents Television Council must not be watching much TV these days and should learn to divide reality from fantasy," Jim Nelson, editor-in-chief of GQ, said. "As often happens in Hollywood, these 'kids' are in their twenties. Cory Montieth's almost 30! I think they're old enough to do what they want."
See the controversial photos here.
Popular in the Community