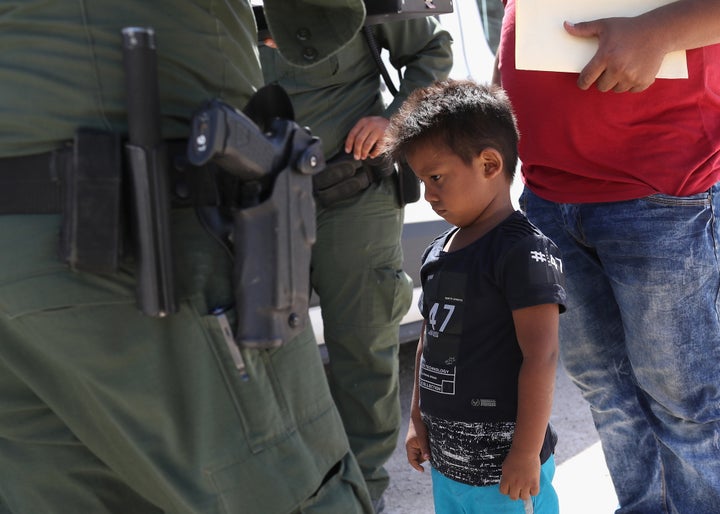 You don't have to be a parent to be outraged by the separation of families at the border. But for many moms and dads on the outside looking in, it's become a rallying point.
President Donald Trump signed an executive order on Wednesday to halt his administration's own family separation policy, but it does not address the more than 2,300 immigrant children who have already been taken from their parents. Through actions like a "stroller march" and delivering letters to Congress, parents are demanding to know what will happen to those children and protesting the treatment of detainees.
One group, Lawyer Moms of America, was launched in response to family separations. Founded by lawyers who are also mothers, the organization is using its members' legal expertise to dissect government policy and demand action. Erin Albanese, one of the founding organizers, said the idea came about in an online forum for lawyer moms.
"One of the moms in the group represents immigrants on the border," she said. "She had been approached about interviewing a client, and the client didn't know where her 5- or 6-year-old child was ― hadn't seen her for weeks. That's when we said, 'We need to do something about this.'"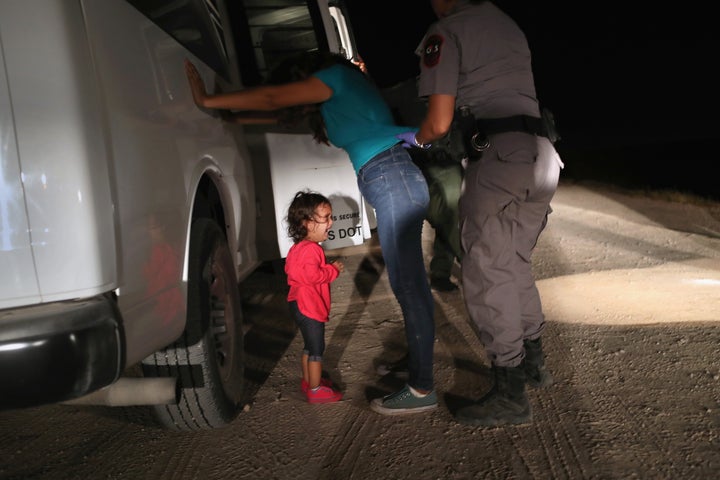 According to Albanese, the group has reached more than 10,000 supporters ― including nonlawyer "allies" and lawyers who are dads ― across all 50 states. It is planning a day of action for June 29, in which its members will deliver letters to members of Congress across the country to show their opposition toward the treatment of immigrants. In a statement, the group called the executive order Trump signed "a superficial bandage on the ongoing plight of migrant children at our southern border."
"Obviously a lot of other issues are going on with immigration, like people being wrongfully detained," Albanese said. "We want to stay in the fight, but we don't plan on trying to take away from any other organizations already doing this work."
In addition to the nationwide "Families Belong Together" protests set for June 30, there are also organized protests geared specifically toward parents. Eric Adams, borough president of Brooklyn, New York, is behind a "stroller march" scheduled to take place on Sunday. (Adams' office confirmed the date, which has been changed due to the weather forecast.)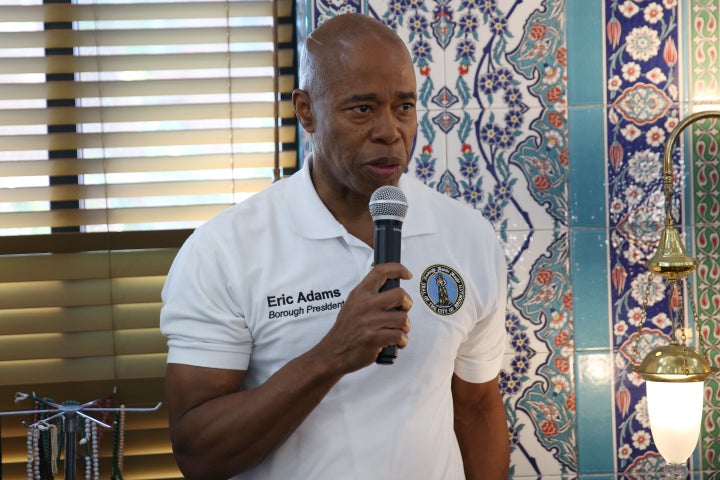 Families will march from a local playground to a detention center. Adams announced the protest, which was originally scheduled for Saturday, with an image of an enslaved black woman watching her baby being taken away.
"We've been here before," he tweeted with the image. "March with us on Saturday to say we won't be here again."
Laid Back Lactation, a lactation consulting group in New Jersey, has announced a creative protest as well: a nurse-in for Friday in Newark, New Jersey. Most nurse-ins involve breastfeeding mothers taking a stand against a business or location that has discriminated against them. For this protest, all are invited, the Facebook invite says: "Breastfeeders, chestfeeders, exclusive pumpers, formula feeders, nursing toddlers, weaned kids, partners, and those who aren't parents."
Allyson Murphy, a mom of two and one of the founders of Laid Back Lactation, organized the protest after watching MSNBC host Rachel Maddow tear up while reporting about the separated families.
The nurse-in is set to happen near Immigration Services and Immigration and Customs Enforcement offices. Murphy said she hopes it'll inspire others to show their support.
"I thought it'd be a great way [to protest], especially for a lot of new parents who are at home watching TV and reading about this on social media and thinking, 'There's nothing I can do,'" she said. "It's a way to voice our concern and show our privilege and that the many among us who are white, college-educated, America-born women don't have to worry about our kids being taken from us."
Children's book authors are also among those opposing the Trump administration's zero tolerance immigration policy. According to The Los Angeles Times, about 2,000 kids and young adult book authors added their names to a campaign known as "Kid Lit Says No Kids In Cages" before Trump signed the executive order. "We believe the Department of Justice is engaging in practices that should be restricted to the pages of dystopian novels," the group's statement says.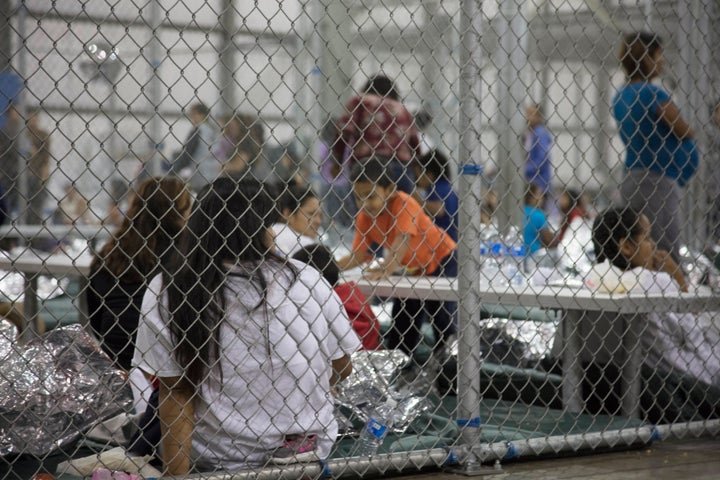 Baby2Baby, a nonprofit that provides basic necessities for low-income children and has named celebrity parents like Jessica Alba and Drew Barrymore as ambassadors, is collecting items for immigrant children through its partnership with KIND. It's offering supporters the opportunity to buy items through a Target registry list that includes blankets, diapers, formula and more.
Organizations and groups aside, some parents are taking more personal routes. Lacey Lennon, a mom of two in Connecticut, is ensuring her kids know the importance of both empathy and compassion.
"I try and tell my kids to 'turn the tables' when it comes to empathy for others," she told HuffPost. "Imagine if we were having to deal with some of the atrocities that other children deal with. What if we had to go to sleep at night listening to the bombs of war or if we were the kid sitting alone at lunch? How would we feel? What would we want in that moment to make ourselves feel happy?"
Heather Starr, a Colorado mom with four young kids, plans to open her home to others. She is in talks with Lutheran Family Services Rocky Mountains to apply for her and her husband to become foster parents to "unaccompanied refugee minors." (It's important to note that this process can take months and that these minors may or may not have been separated from their families at the border.)
She's also putting together baskets for Lutheran Family Services that will go to refugees and asylum-seekers entering the U.S. The group gives out "baby baskets" with items like diapers, wipes and socks; "welcome baskets" with items like stamps, batteries and reusable shopping bags; and "hygiene baskets" with items like soap, toothpaste and feminine hygiene products.
Starr hopes others who are volunteering their time and donating their money now will continue to do so in the future as well.
"It's important to remember that even if they stop separating families at the border, that doesn't end the need to help," she said. "Hundreds of these children will never be reunited with their parents. The needs for assistance are not going to end, and everyone who wants to help can. Whether it's fostering or donating or volunteering time or whatever they are able to do. Nothing is too small."