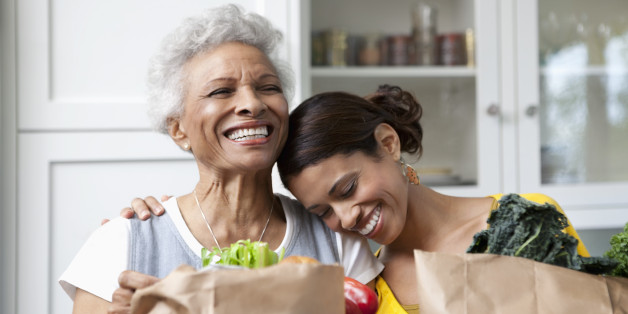 When it comes to helping out your middle-aged kids, the more you give, the more you get. A new study shows that while parents may want their children to be independent, their perceptions of providing assistance affect whether they derive joy or sadness from helping out.
Researchers from Penn State University, University of Texas at Austin, and the University of Michigan looked at 337 older parents of middle-aged children and found a direct correlation between parents' perceptions of providing support and whether or not the parents viewed the support as stressful or rewarding.
"Our data show that parents frequently provide both tangible and nontangible support to their grown children. In addition, our results suggest that depressive symptoms are more frequent when the level of reward a parent feels regarding giving is inconsistent with the amount of tangible support that he or she actually gives," researcher Steven Zarit of Penn State said in a release.
Parents reported the frequency and types of support they provided, whether financial or intrinsic, such as running errands or helping around the house. Those who felt rewarded by providing financial support had fewer depressive symptoms when they were helping generously compared with when they weren't. Meanwhile, those who did not feel rewarded by helping financially had more depressive symptoms when they helped financially.
"We usually view the elderly as needy, but our research shows that parents ages 60 and over are giving help to their children, and this support is often associated with lower rates of depression among the older adults," said Lauren Bangerter of Penn State University.
Some surveys have shown that around 60 percent of older parents are financially supporting their adult children. But financial experts say it's important to make sure parents aren't lending a helping hand at the cost of their own retirement. Financial adviser Suze Orman says that while it's ok to want to help, parents need to make sure they are making their own needs a priority.
How do you perceive giving to your adult children? Tell us in comments below.

REAL LIFE. REAL NEWS. REAL VOICES.
Help us tell more of the stories that matter from voices that too often remain unheard.
BEFORE YOU GO
PHOTO GALLERY
Should Grandparents Be Paid For Babysitting?