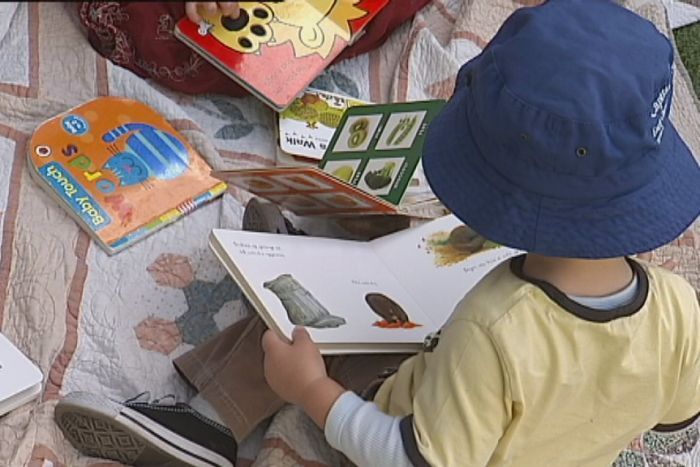 So many factors can affect childhood — and adult — success, but having a parent in prison can have a profound effect on a child's path in life.
The level of involvement a parent has in their child's life can trickle down to many areas, including literacy. A child's ability to read can be greatly affected by both parent literacy rates and the ability for parents and children to spend time reading together.
So what happens when parents are incarcerated? Statistics show that up to 70% of U.S. inmates are functionally illiterate, and more than 800,000 state and federal inmates have children. One in 28 children in the U.S. have a parent behind bars — that's a total of 2.7 million. The future levels of success for those children are greatly affected by their lot in life.
Fourth-grade literacy measurements are often considered a yardstick for a child's future achievement. Fully 68% of children in the U.S. do not meet the fourth-grade proficiency standard. These children are most likely to come from rural, low income or at-risk homes — including homes where one or both parents are incarcerated.
How can these challenges be surmounted? The good news is there are a variety of programs across the country that assist imprisoned parents with fostering and maintaining relationships, creating some semblance of normalcy, helping parents and children to build vocabulary and literacy skills, and helping children develop patience, listening skills, and to learn how to use their imaginations.
"Statistics show that up to 70% of U.S. inmates are functionally illiterate, and more than 800,000 state and federal inmates have children."
In 2004, Jane Handel, an eighth-grade student in Needham, Massachusetts, started A Book From Mom in order to fulfill volunteer hours. She was inspired by her own relationship with her mother and the power of books, and she based her ideas on a program where her school sent used books to other schools. Jane had heard about the lack of resources in prisons and wanted to foster a tangible connection between incarcerated parents and their children. She began collecting new books and donating them to prisons. Mothers can pick out new books, read with their children on visits, and send the books home with them.
Since the program launched, more than 30,000 books have been passed from parents to children, and the program has expanded from the MCI-Framingham women's prison west of Boston to include fathers at five institutions. Each book donated represents a positive interaction and vital connection between parent and child.
The donor base has also expanded. For example, a young girl donated 700 books after requesting books for the program in lieu of bat mitzvah gifts. And a local Barnes and Noble offers customers an option of donating from a series of preselected books. Jane Handel and her mother Elizabeth hope to continue expanding the program.
At Suffolk County House of Corrections, Diana Barbero teaches literacy and parenting classes and helps fathers record themselves reading from the books before they are sent to their children. This ensures that children receive something more valuable than the physical book — they get personal connections to their fathers through the ability to listen to their voices whenever they want. This is important when parental interactions can be extremely limited.
The Children's Literacy Foundation also helps parents in prison record themselves as part of their Storybook Program, working across 17 institutions in New Hampshire and Vermont to inspire a love of reading and writing among rural, low-income and at-risk children. They provide books for family visiting rooms, pay for professional authors to perform on visiting days, provide literacy seminars, and help circulate children's books in prisons so that inmates can read stories to their children at night over the phone.
Similar programs are also run in Franklin County, Ohio, in Colorado, with Read to the Children, in Wisconsin with Reading Connections, and in Alabama with Aid to Inmate Mothers' Storybook Project. All have the goal of nurturing relationships between incarcerated parents and their children, and to foster literacy amongst both children and inmates, and are excellent examples of how seemingly insurmountable hurdles can be beat with the aid of innovative ideas, and caring volunteers and donors.
Christopher Zoukis is the author of Federal Prison Handbook: The Definitive Guide to Surviving the Federal Bureau of Prisons, College for Convicts: The Case for Higher Education in American Prisons (McFarland & Co., 2014) and Prison Education Guide (Prison Legal News Publishing, 2016). He can be found online at ChristopherZoukis.com and PrisonerResource.com.
Support HuffPost
The Stakes Have Never Been Higher
Related
Popular in the Community