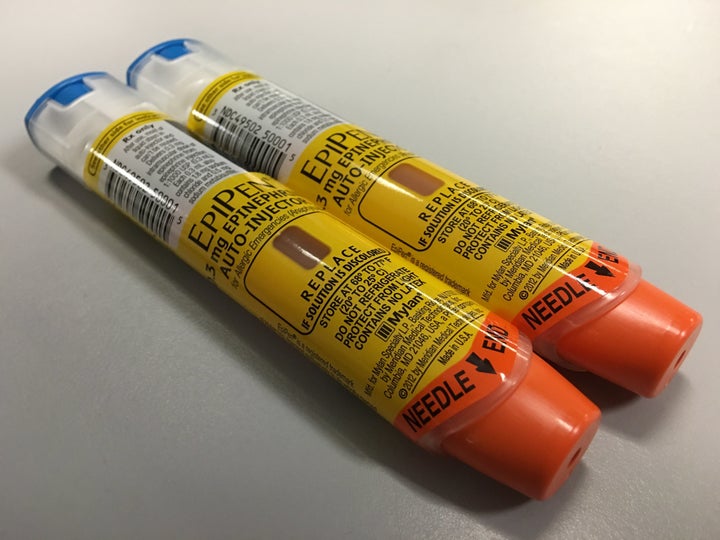 Jennifer DiMercurio's 7-year-old son, Liam, relies on the EpiPen, an auto injector used to treat anaphylactic shock, to save his life in the case of a severe allergic reaction. The device delivers a dose of epinephrine that's worth about $1. But over the past nine years, Mylan, the pharmaceutical company which makes the EpiPen, has increased the price of the patented injecting device from $100 to $600.
That increase put the DiMercurios in a bind. In January 2015, DiMercurio's husband started a new job that didn't include health insurance. The family turned to the private market, where they found a plan that would cover Liam and Jennifer, who had developed a Latex allergy ― but it had a hefty deductible. So on two occasions, after using up their stash to save each others' lives, the family had to borrow funds from relatives to replace their EpiPens.
This summer, DiMercurio's husband started a new job ― one that came with good health insurance. But the family couldn't afford to buy the year's EpiPens until the new insurance kicked in.
So for four months, they had to rely on expired models.
"I was scared to take my son out, especially as summer was coming ― even at the grocery store I'd be more worried and more on alert because I'll be afraid," DiMercurio said. "Especially having to use them myself I've seen now how important it is to use it quickly and how fast it happens, and you don't know if your pen is going to work because it's expired."
Parents of children with life-threatening allergies are still worried.
"So many of us are wondering if we're going to be able to pay our mortgage if we pay for the pens," DiMercurio said. "It's bad enough when kids' lives are lost just because they didn't use an EpiPen quickly enough, but to not have it for a financial reason is despicable. It's all we have and Mylan monopolized the market."
FINANCIAL SACRIFICE
Aleasa Word, a working single mom in Atlanta, started saving last September to buy enough EpiPens for her two kids with food allergies to make it through the school year. The packs expire, so they need to be replaced each year, even if they aren't used. Even with her insurance, a two-pack of EpiPens (they're only sold in sets of two) costs her about $600, and she needs four packs to cover both her children ― one for each of them to carry, and one for each of them to have at school.
That comes out to a total of $2,400.
"I am willing to sacrifice whatever I need to sacrifice to get my children their medication," Word said. "EpiPen is not optional in my house. I can't not have it."
Joy Velozo, a mother from Massachusetts, said she worries about the impact the price increase has on families that can no longer afford them. Her son, who will be 12 at the end of the month, is allergic to all nuts, eggs and shellfish. He has been home-schooled since last year in part because his local school would not guarantee that he would not be exposed to allergens in the upper classes, where students switch desks and classrooms throughout the day.
"I can't imagine having to pay full price to have four sets of EpiPens to know he was covered in every situation," she said.
Julianne DeNicola's 7-year-old son, Joseph, died after he came into contact with pizza oil that had touched cheese ― enough to set off his extreme dairy allergy. Although his father administered an EpiPen shortly after his reaction, Joseph didn't get the drug fast enough.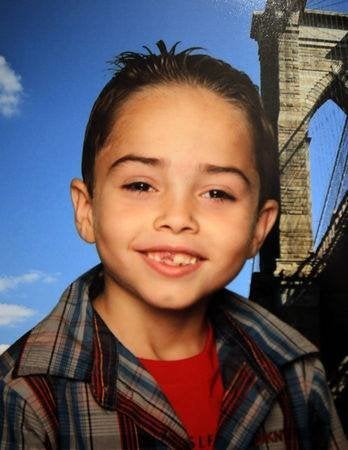 "This isn't just an over-the-counter product," DeNicola said. "This is Russian Roulette. You can't put a price tag on life."
DeNicola said she has talked to other parents who say they have been forced to choose between a mortgage payment, putting aside money for college tuition, or buying a new set of EpiPens.
RISING RISKS
Other parents told HuffPost they'd heard of families splitting packs ― one EpiPen for home, one to carry ― as the cost of EpiPens has risen. This is dangerous. EpiPens are sold in packs of two in case someone needs more than one dose or the first EpiPen fails to deploy due to user error.
The possibility that more families could end up splitting the EpiPen packs terrifies Georgina Cornago Cipriano. She became an food allergy activist after her 14-year-old son, Giovanni, accidentally ingested something with peanuts and died.
"It's becoming a luxury to be able to have an EpiPen. There are people that have multiple children with food allergies ― how can you afford them?" Cipriano asked. "You have to have more than one set. And you have to have two everywhere you go ― you never know if the first one could malfunction. You don't know if the first one is going to be enough."
When asked about families splitting the packs, DiMercurio said that she once had to use two of the EpiPens at the same time on her own son to get his reaction under control. But she's had to rely on expired pens herself, so she understands the inclination to cut corners for cost.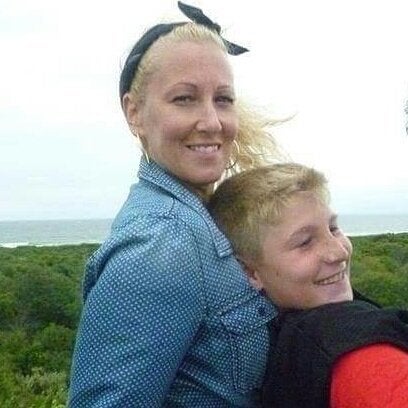 THE NECESSITY FOR ACCESS
In September 2013, Josephine Espinosa's 13-year-old son Cameron was bitten by a swarm of fire ants during a football huddle in Corpus Christi, Texas. He'd had no previous allergy issues ― much like 25 percent of children who suffer their first allergic reaction in school ― but the mix of ant bites and adrenaline caused a severe allergic reaction that killed him.
The school did not have an EpiPen on hand, which Josephine believes could have saved his life.
"Once I found out an EpiPen could have saved my son, I knew I had to do something so that other parents don't have to go through what we go through every day," Espinosa said.
Last summer, Texas Gov. Greg Abbott (R) signed Senate Bill 66, known as the Cameron Espinosa Act, into law, which requires public and charter schools in Texas to stock EpiPens and train staff on how to use them. Last school year was the first the law went into effect.
"It does give me a little peace of mind that [this is the law in Texas]," Espinosa said. "This is a nightmare, every day is a struggle. No parent should have to go through that."
Many emergency vehicles do not carry EpiPens or epinephrine on board. And many basic emergency medical technicians do not have access or may not be allowed to administer anything other than the patient's own EpiPen, according to Food Allergy Research & Education, a nonprofit that advocates for the 15 million Americans who suffer from food allergies.
THE FEAR NEVER GOES AWAY
Parents of children with food allergies wonder every day if they're going to get a phone call saying their child is having a life-threatening reaction, Velozo said.
The parents of those who have lost a child "are like the salespeople for EpiPens," DeNicola said. "We're the advocates on why they need to have it."
"We walk on land mines every single day," said Word, who organizes Love Remembers Day, an annual commemoration for those who have lost a loved one to food-induced anaphylaxis.
"I hate to get the phone call, I hate to get the emails," she said. "And I don't want to have a conversation on Love Remembers Day, and it's because someone couldn't afford their EpiPen."
Sign up for the HuffPost Must Reads newsletter. Each Sunday, we will bring you the best original reporting, longform writing and breaking news from the Huffington Post and around the web, plus behind-the-scenes looks at how it's all made. Click here to sign up!
Popular in the Community