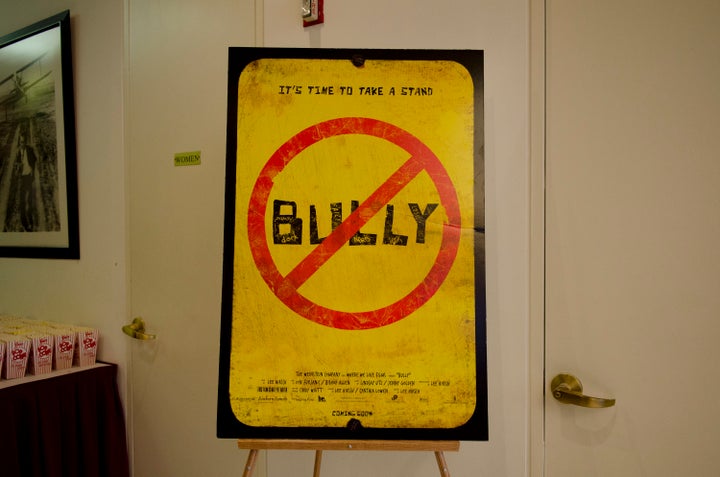 2012 has been a year of many ups and downs, stresses and loneliness for me as I spend the weeks away from my family. Until recently the year was ending on a down note, but you never know who is going to pick you up.
After the Boston Globe article in December of 2011 the door quickly opened to telling a small part of our family story. Upon doing so there was a rush of requests to learn more about our family. It was very scary to think about the consequences of such wide-spread exposure, and in the end we turned down a long list of media requests.
To continue to help others learn more about transgender youth I started to guest lecture on campus. I am often asked to lecture in the Engineering School and the Business school to introduce students to concepts and practical applications for Process Safety and Emergency Management. Now I am teaching in the College of Liberal Arts and Sciences and Human Development to teach others about transgender youth. Go figure!
A couple of weeks ago I taught a few gender studies classes and when I was done with each lecture, half of the class was in tears, and so was I. After one class a young man came up and lingered as if he wanted to say more, but he did not know how to begin. Then he whispered, "I wish you were my dad." He was shaking and I could tell he wanted to say more, but the room was still crowded. I did not know what to do or say. I paused and then I told him everything was going to be okay and shook his hand. I wanted to give him a hug, but it was still hard to break the old "Guy Habits." I regret not giving him that hug.
Just as I was gathering my thoughts, two young ladies approached the front of the classroom and told me their sad stories. As they cried and told me that their parents would never accept who they are, I tried to keep me my composure.
I am well aware that some parents of my generation do not accept LGBT youth. Again I was at a loss for words, with little expertise to provide a professional response, but this time I did not hesitate to ask them if I could give them a hug. We hugged and we cried.
I do not think professors typically get this personal with their students. I know I have never done so in any of my other classes. Their professor was standing on the sidelines and this scene blew her away. I peeked over at her, with a look of puzzlement, hoping for guidance, but she did not intervene.
At that instant I thought about the many mistakes and successes that I had made as a parent. I told both young ladies that time might bring their parents around. I explained that most often love overcomes family fears. I asked them not to give up on their parents. I reminded them that if I could change so can their parents.
I said, "You are in the right place, enjoy college, continue to make friends and study hard, so you will have many options when you graduate." I told them that this is the same advice that we give Nicole. I explained that knowledge and a strong work ethic would provide them and Nicole with more options if they run up again discrimination and harm.
I cannot explain how powerful a moment this was and how it made realize that I have to be careful. People are looking to me for guidance and I am afraid that I might screw this up. I realized that I have much to learn and to be most helpful I must to stick to what I know best. I need to stick to sharing our journey. I need to remind myself what I have learned from Kelly. She taught me that it is okay to not have all of the answers or an immediate solution. Sometimes the best cure is to just listen and provide a well-needed hug.
That afternoon was the most powerful and rewarding moment I have ever had as a college professor. I never thought I would have an opportunity to share my pain and fears in public and that the college students that typically ignore me would open up in such a personal way. I cherish the experience.
As I was leaving, an engineering professor whom I know quite well was setting up for his class. He smiled and said, "Wayne that was amazing." I said, "Yes it was." Then I trying to joke, I said, "Do you think the our young engineers are ready for the same lecture?" He said, "Wayne you might be surprised, I think they are."
I continue to lecture about safety, engineering and business. Each lecture is okay, but there are no hugs at the end of the class. After each lecture as they walked away with a better understanding of the topics, I wonder how they might react to my changing gears and starting to introduce them to transgender youth. Would it wake them up from the many formulas and analytical processes that are clouding their brains? I wonder who in the room might be LGBT and looking for help.
I am so proud to have met all of these young people. To have shared some of our family story is rewarding and healing. Looking into their eyes, I saw the connections and I saw a bright future for Nicole and her friends. The next time I meet a young man who needs a hug I will not hesitate to offer my arms and my support. I hope you will do the same.