Julianne's daughter spent the first few months of her life in a homeless shelter. Now Julianne and her husband are doing all they can to ensure their daughter doesn't end up there again.
As one of 10 children, Julianne was brought up with the expectation she would provide for herself. After she dropped out, she recalls, she was on her own to figure out her next step. Over the next decade, Julianne worked as an administrator's assistant and a bookkeeper.
In 2012, Julianne rekindled a relationship with an old acquaintance, Seth. Although they had not previously been romantically involved, this time when their paths crossed, they fell in love and felt it was the right time to start a family.
Newly engaged and pregnant, Julianne gave up her job as a bookkeeper and moved in with Seth in San Francisco. Seth had recently scored a well-paying job as a design engineer, and Julianne planned to stay home with the baby.
Seth's project fell through, however, and the couple found themselves left with only $1,000 and nowhere to live. At the time, Julianne was five months pregnant.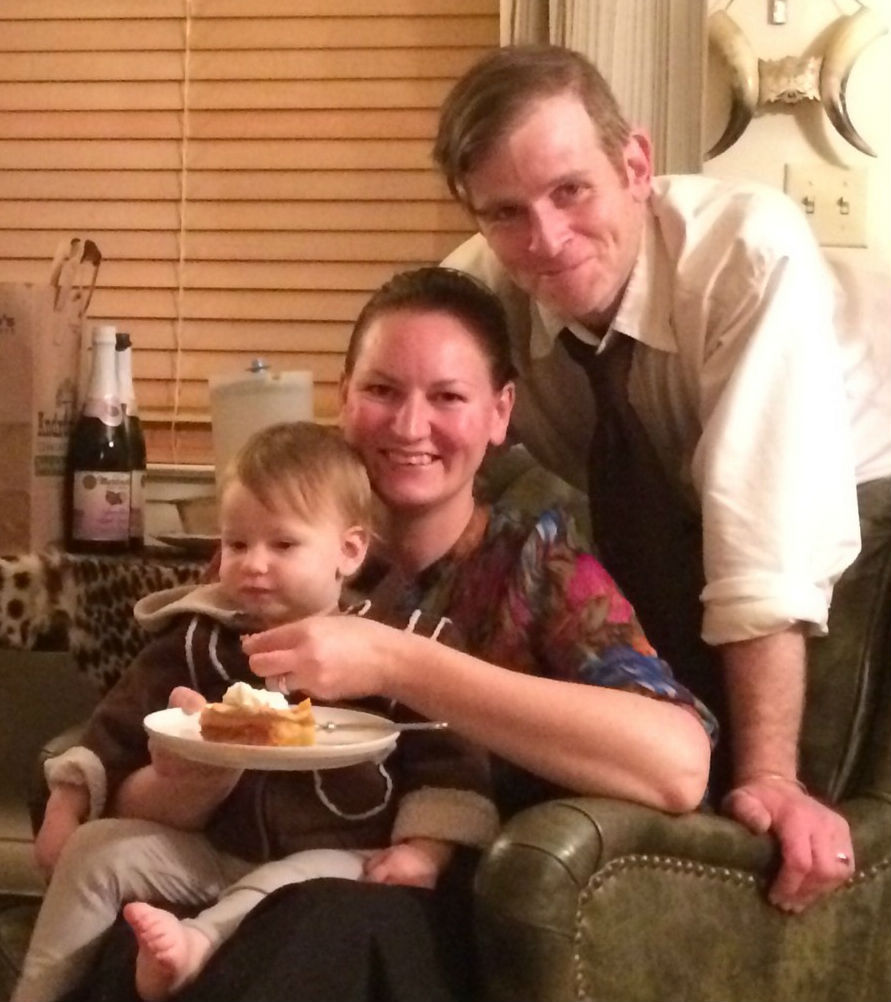 Julianne, Seth and their daughter
Since then, circumstances beyond the couple's control have made it difficult for Seth and Julianne to find stable employment.
"We were running all around San Francisco trying to figure out what the hell we were going to do," Julianne told The Huffington Post. The couple found help in a nonprofit called The Homeless Prenatal Program, which assists poor and homeless families to find their way out of poverty, and Compass Family Services, which helped to put a roof over the family's heads. For those things, Julianne is eternally grateful.
In fact, Julianne feels fortunate for a number of reasons: The family lives on about $638 per month in government aid, which is enough to cover basic needs and rent on their low-income apartment. Julianne plans to go back to school for accounting in January -- her tuition is fully covered by financial aid, and their daughter's daycare is subsidized for the next two years. With the assistance of HandUp donors, Seth has spent the last month working on self-publishing novels that he began writing in the '90s.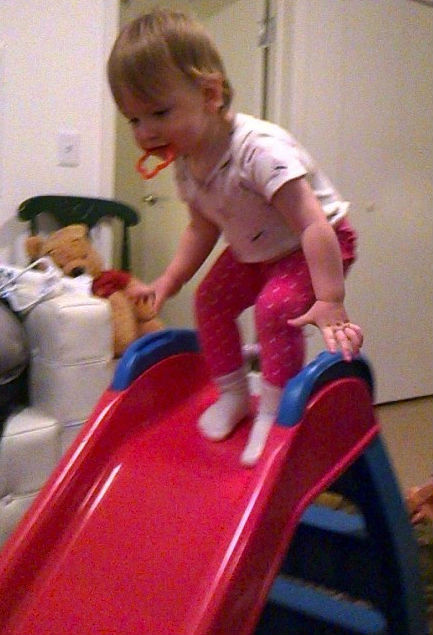 Julianne's daughter playing at home
Most of the family's money goes towards their daughter's needs, and because she's growing quickly, Julianne frequently has to replace socks, shoes and baby clothes. Add diapers and baby food into the mix, and the expenses quickly add up. Julianne has managed to find a way to stretch their cash, but can only stay afloat when all goes according to plan. "If the mailman is late one day, it could totally mess with my life," she said.
The family applied in July for CalWORKS, a government cash aid program for low-income families, but the process took about three months, leaving them without reliable sources for cash or food for that period. By October, the rent notices were piling up and homelessness was again on the horizon.
Julianne had already created a profile on the HandUp site, and posted there about her desperate situation. That same day, someone donated $200 so her case manager could help her buy groceries to feed her family until they received food stamps.
Now, Julianne describes HandUp and the organizations that led her there as lifesavers. Because of the money she's raised on the site, she was able to buy a laptop for school, as well as the food they put on their table.
And that's why she ultimately considers this holiday season a happy and cheery one. Over the next few weeks, Julianne and Seth expect to get together with friends they've made through the different programs, and can't wait to show off how big their daughter has grown. "We have this whole new life that we're building, and we get to share our happiness this holiday with our friends," she said.
A HandUp representative told The Huffington Post, "The best way to help HandUp members is to donate directly to their campaigns on our site. They use HandUp for important goals in their life like dentures so they can smile with confidence, or basic needs like baby formula to get through months when money's tight. In addition to financial contributions, simply leaving thoughtful words of support on a member's wall goes a long way."
The couple's last name has not been used to protect their privacy.
This story is part of a series called 12 Days Of Giving. Huffington Post Impact, Good News, Religion and Parents have teamed up to feature stories from 12 families in need over 12 days between Thanksgiving and Christmas. Read more here.
Support HuffPost
A No-B.S. Guide To Life
Related
Before You Go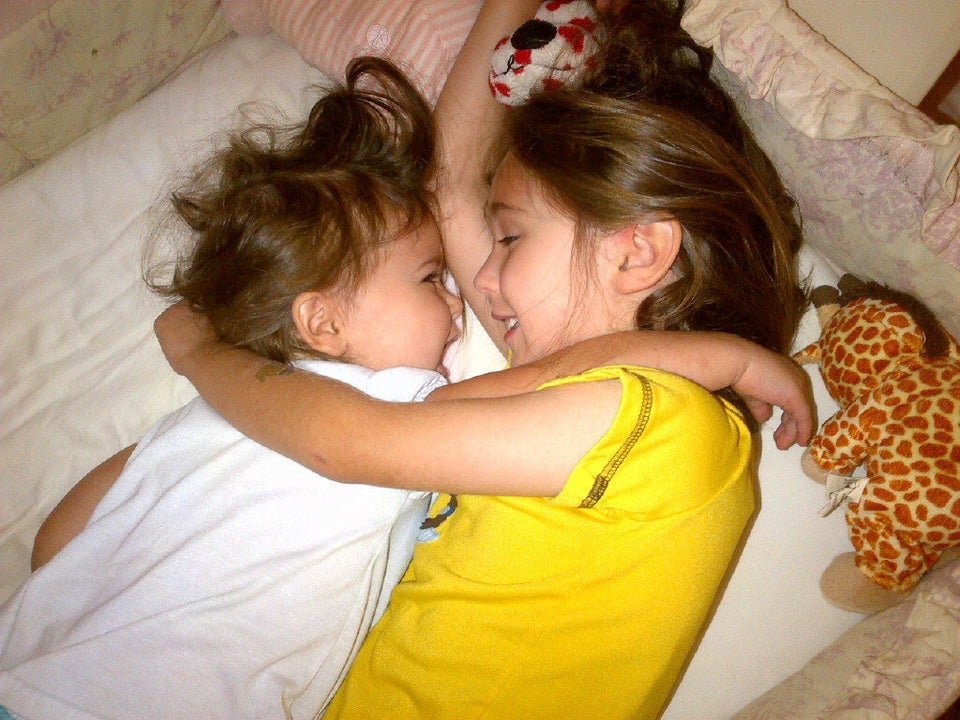 Love In One Photo
Popular in the Community