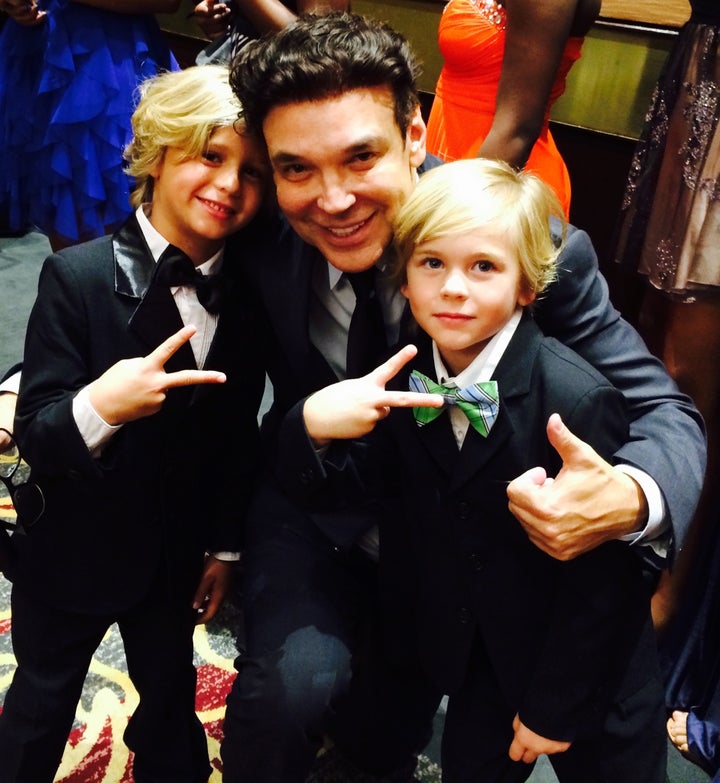 "Dad," Elle half-shouted mid-twirl, "someday, that's gonna be me!" This confident yet simple proclamation is typical coming from my passionately artistic and media-hungry child. As she held her pose, I slowly followed her index finger to a freeze frame of Selena Gomez on my iPhone. My contradicting thoughts of no you're not and I bet you're right fell behind the shadow of a cautious father's response, "That will be, huh?"
In fairness, Elle's infatuation with Ms. Gomez initially formed in viewing countless episodes of Barney on my iPad, and quickly solidified via catchy hits on KISS FM and Youtube. She identifies with Ms. Gomez, as her professional body of work stokes the flames of my daughter's artistic soul. Unlike many of her peers consumed by club sports, already plugged into a well-defined path towards scholarships and major league contract dreams, Elle spends her free time in piano and dance lessons, throwing concerts in the kitchen and memorizing the lines from Disney's Princess Protection Program. Her dream is clear, but the path less so.
Admittedly, during her fifty or so initial statements of entertainment industry dreams, I was dismissive, hearing solely fleeting childhood chatter. But as her passion for the arts has proven both intrinsic and authentic, I couldn't help but wonder, as a parent, what responsible steps could be taken to help explore this potential path? For perspective, I sought out an industry insider to paint a clear picture, and found a unique option in my sit down with George Caceres, owner of The Celebrity Experience.
In the interest of full disclosure, I was fairly skeptical when I finally made the decision to engage in fact finding. I don't consider myself a parent who craves a public life for my child. In fact, I'm acutely aware that a public life brings distinct challenges. I am a parent, however, that craves gainfully employed adult children who have discovered a niche that properly acknowledges their creativity, while maintaining tones of vibrancy and passion. In the case of my oldest daughter, that might be a career in entertainment; and if so, I want her to know the geography of that landscape.
The Celebrity Experience was designed by Mr. Caceres as an opportunity for parents to responsibly, yet fully, immerse their would-be child actor into the entertainment industry under careful direction and a watchful eye. The end-goal of this immersion is an answer to a simple question: is this really your dream? In teasing out commitment, resilience and grit, while simultaneously evaluating talent viability, it provides children (and their parents) with real time data on exactly what it takes to thrive in the entertainment industry. Think a club sport showcase for college and professional recruits, but replace the bats with scripts and the dugouts with film reels shot in studios.
Mr. Caceres was quick to point out that the integrity of his program is built upon its ability to transparently illustrate the inner-workings of the entertainment business, which extends far beyond the glitz and glamour found on the red carpets of awards shows. Caceres knows the industry well, having worked in production, modeling, directing, producing, creating shows, education, and writing. As such, The Celebrity Experience dials in on what it considers to be the keys to success by fostering a structured environment that guides children through the audition process, procure elite headshots, film audition reels at Universal Studios, and pick up on the rhythm and nuance behind social media and personal branding. That aside, the defining feature of his program, is participants are paired with young, healthy and working celebrity instructors and mentors to provide them with a real-life knowledge base and shine a light on the lesser known nooks and crannies of the daily life of a working actor.
Getting in front of someone with the intimate knowledge like Mr. Caceres, not something I (however protective) was going to pass up. In talking, I asked him to define the distinguishing features of a successful child actor from those who fade away. In short, his answer was simple: drive. Without the proper intrinsic drive within the child, talent becomes wasted. Regardless of talent, a tenet of the industry is rejection, based largely on the simple laws of supply and demand. Children with an authentic inner fire can learn to hear no as white noise on their path towards landing the role of their dreams. And while The Celebrity Experience makes no guarantees, there is something to be said for working smarter, not harder. Participants gain access, resources and influence necessary to attain the ethical proximity needed to knock on opportunity's door.
Time will tell what epiphany The Celebrity Experience will produce in the creative firecracker that is my daughter, but there's only one way to find out, and I know she'll be in good hands.
Popular in the Community