Middle-aged parents might be expected to brew up some totally cheesy Halloween costumes, but Brooke Bogin's parents re-defined "parent humor" with their hilariously raunchy costumes this year.
The 22-year-old posted a photo of her parents getting ready to party at a Halloween shindig over the weekend. We didn't get it at first ... but once we read the description, we knew Scott and Karen were the coolest folks around.
A dill pickle and a deer? Seems innocent enough ... but wait. There's definitely something "punny" about these costumes.
"He's a dill pickle. She's a female deer. Together they're a "dill-doe." And also my heroes, the 22-year-old wrote.
Bogin told Buzzfeed her fun-loving parents really outdid themselves this year with their costume idea.
"This is one of the first years they are 'empty nesters' so they have a lot more time to devote to fun things like this party they went to," she told BuzzFeed. "I always joke that they have more of a social life than I do!"
There you have it. Scott and Karen. Empty-nester #goals.
Before You Go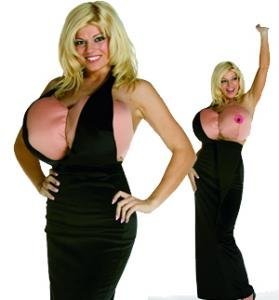 The Most Inappropriate Halloween Costumes Of All Time