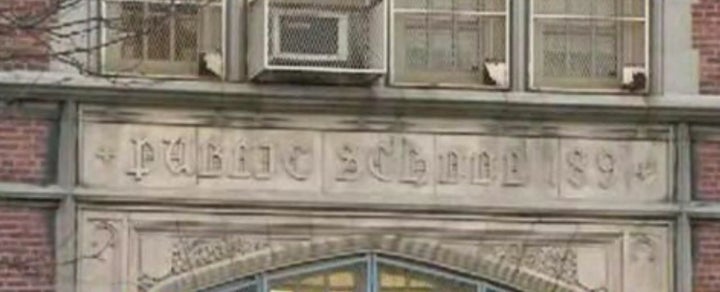 Parents of a two kindergarteners at PS 189 in New York, N. Y. say a group of students 'explored their private parts' by taking off their clothes, and allegedly engaging in oral sex-like activities while the teacher was present, WPIX-TV reports.
While educator Dulaina Almonte told the station that teachers can't always see everything that's going on in the classroom, one parent told them they she doesn't believe the games could have gone unnoticed.
"They were exposing themselves and showing their body parts to each other. They were kissing and touching," the parent told WPIX-TV. "The teacher had her back to the children. She must have had her back turned away for a very long time for them to do the things that they did."
Despite complaints from parents, the inappropriate behavior continued for months the New York Post reports.
One mother, who has since transfered her daughter to a school in New Jersey, told the Post that school officials tried to place the blame on the students.
"They were trying to say that my daughter was inviting these children to do this to her," she told the paper. "Where were the adults?"
She and the parent of another kindergartener have filed notices of claim against the city following the events, each for $5 million in damages.
The school's principal as well as the New York Department of Eduction have declined to comment, the report states.
The "sex games" in the classroom come in the wake of similar outrage at Washington Elementary School in New Ulm, Minn., after nearly two dozen 5th grade students were caught playing a game called "rape tag."
In the game, the students "tagged" each other by grabbing each other's private parts.
After a parent reported the game to the school principal Bill Sprung, he immediately took action by contacting all the teachers and recess supervisors.
Support HuffPost
The Stakes Have Never Been Higher
Related
Popular in the Community