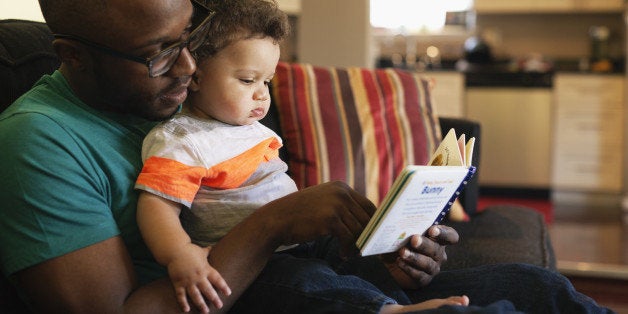 If your child's next visit to the pediatrician includes a clear emphasis on reading, don't be surprised.
On Tuesday, the American Academy of Pediatrics issued its first-ever policy statement focused on literacy promotion, calling for pediatricians to advise all parents about the many benefits of reading aloud, which promotes literacy and social-emotional skills.
"Reading with young children is a joyful way to build strong and healthy parent-child relationships and stimulate early language development," Dr. Pamela High, a pediatrician and professor at Brown University's Alpert Medical School, told The Huffington Post.
"The benefits are so compelling that encouraging reading at check-ups has become an essential part of care," added High, who was the lead author on the new statement.
Numerous studies have measured the importance of reading aloud. However, one 2007 estimate found that fewer than half of young children in the United States are read to on a daily basis. Every year, more than one in three children in the United States starts kindergarten without the language skills required to learn how to read, according to data cited in the new statement.
The problem is particularly pronounced among children born into low-income families, who hear fewer words in early childhood and know fewer words by age 3, the authors write.
But many high-income families also fall short: The 2011 to 2012 National Survey of Children's Health found that in families with incomes at or below the federal poverty threshold, only 34 percent of children age 5 and under were read to daily. In families whose incomes were 400 percent of the poverty threshold, however, 60 percent of those children were read to daily.
"Even in higher-income families, many children do not experience the enhanced engagement and language-rich parent-child interactions, including book handling, print exposure and other early literacy experiences afforded by daily shared reading," the authors write. "All families face issues of limited time, limited parental understanding of the key role of reading aloud and competition for the child's interest and attention from other sources of entertainment, such as electronic media."
The new statement, aimed at the American Academy of Pediatrics' 62,000 members, urges pediatricians to talk to parents about how critical reading aloud is for children's brain development and literacy skills, and to provide books during visits for all low-income, high-risk children.
It also argues that literacy promotion should be included in pediatric residency programs, and it calls for federal and state funding to help manage the costs of making age-appropriate books available during routine care.
As for parents, High said they should remember the so-called "5 Rs" of early education: reading with their children daily as part of a set routine; rhyming, singing and cuddling with them throughout the day; establishing routines and regular times for meals and sleep; rewarding them for their efforts and successes to boost self-esteem; and developing relationships that are reciprocal and nurturing. Parents should make daily reading a part of their regular, set routine.
"Pediatricians are taking a stand to spread the news more widely that early shared reading is both fun and ultimately very rewarding," she said.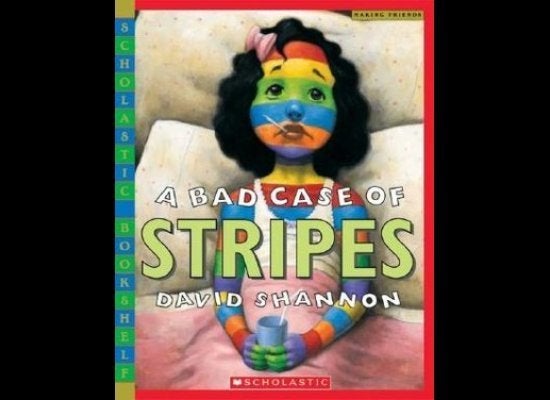 50 Children's Books with a Positive Message
Related