Two parents who lost children to campus gun violence had strong words of criticism on Sunday for the GOP's continued dismissal of responding with tougher firearm control measures and more emphasis on preventing shootings.
Both parents voiced their disappointment with Republican politicians for ignoring the topic of gun control in the wake of the school shooting in Santa Fe, Texas, on Friday in which 10 people died.
Guttenberg and Hockley spoke shortly after Texas Lt. Gov. Dan Patrick (R) appeared on the talk show and blamed the most recent school shooting on American culture, saying that "we have devalued life."
"I think those are the most idiotic comments I've ever heard regarding gun safety," Guttenberg said in response to Patrick.
"I'm here this weekend on what was supposed to be my daughter's dance recital, where they are honoring my daughter's memory instead of having my daughter dance," he said. "For that man to be making those moronic comments? Unacceptable."
Hockley said that focusing on arming teachers and changing the layout of school campuses ― two things Patrick has advocated in response to Friday's shooting ― avoids the root of the problem.
″We're simply focusing on the wrong thing here," she said. She characterized the measures Patrick has been spotlighting as "mitigation," not "prevention."
"While I disagree with much of what the lieutenant governor said, I do agree that we have a problem where we devalue life. ... That this shooting is not receiving a significant amount of action, that's devaluing life."
Both parents agreed that the pervasive issue of campus gun violence isn't just about guns ― but they argued that firearms, and access to them, has to be a central aspect of the conversation.
"This is not just about guns. It's not just about school safety. It's not just about mental health," Guttenberg said.
But he added, "The problem is that when these shootings happen, the crowd that does not want to talk about guns wants to talk about everything else but guns."
Before You Go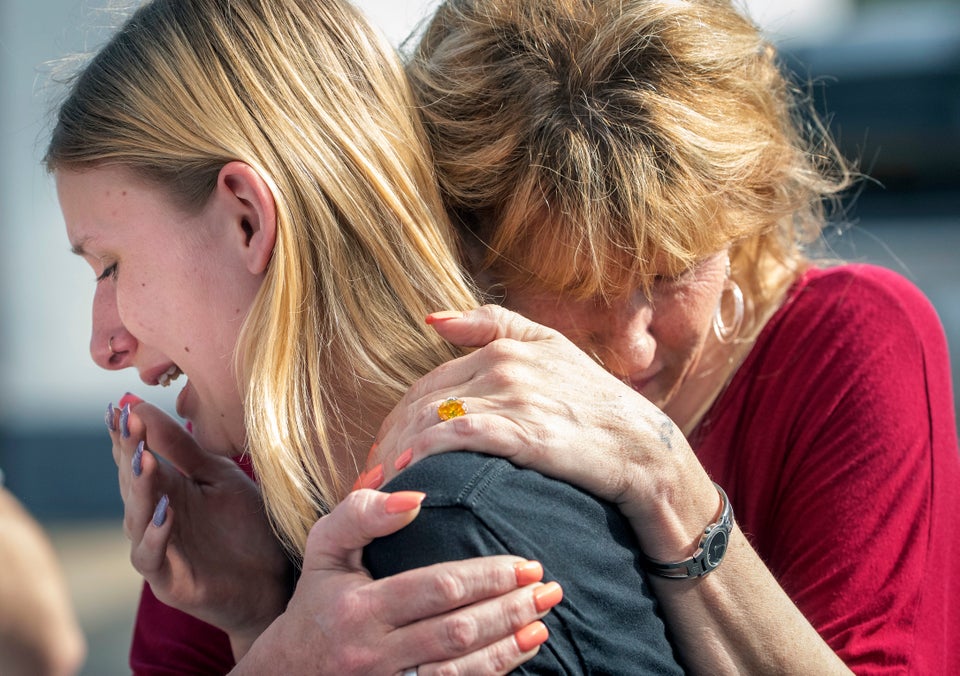 Santa Fe High School Shooting
Popular in the Community