Tuesday is a big day for Americans. It's arguably an even bigger day for Dave and Melissa Houglum.
That's because the couple announced on Election Day that they are expecting their second child. In true patriotic fashion, Dave and Melissa threw an American flag and a red, white and blue hat on their ultrasound image and created a mock ballot that listed "Baby Houglum #2" as a candidate for the "Labor Party," naturally.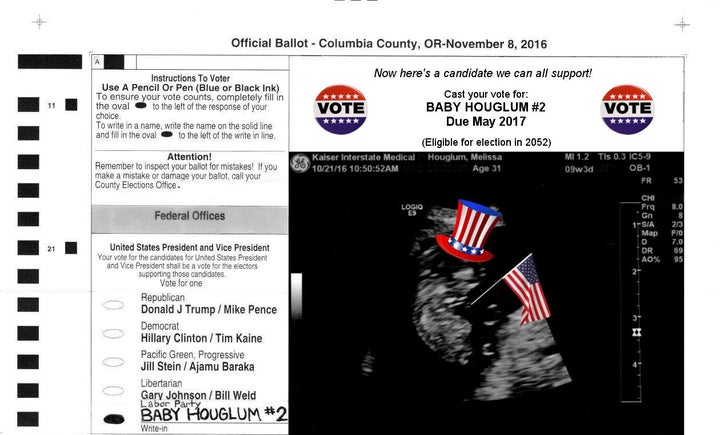 "With all of the negativity concerning the election, we thought we'd brighten everyone's day with something positive," Dave told The Huffington Post. "A baby brings hope and change!"
Dave and Melissa decided to share the news Tuesday as the day marked 12 weeks that Melissa had been pregnant. She's due on May 23, 2017. The couple from Scappoose, Oregon, also jokingly noted that their second child can't be president until 2052 when he or she is 35 years old.
And don't worry, the parents came up with a creative way to share their news and still found time to fulfill their civic duties.
"Since we are from Oregon, we receive our ballots in advance so that's how we were able to create this announcement," Dave said.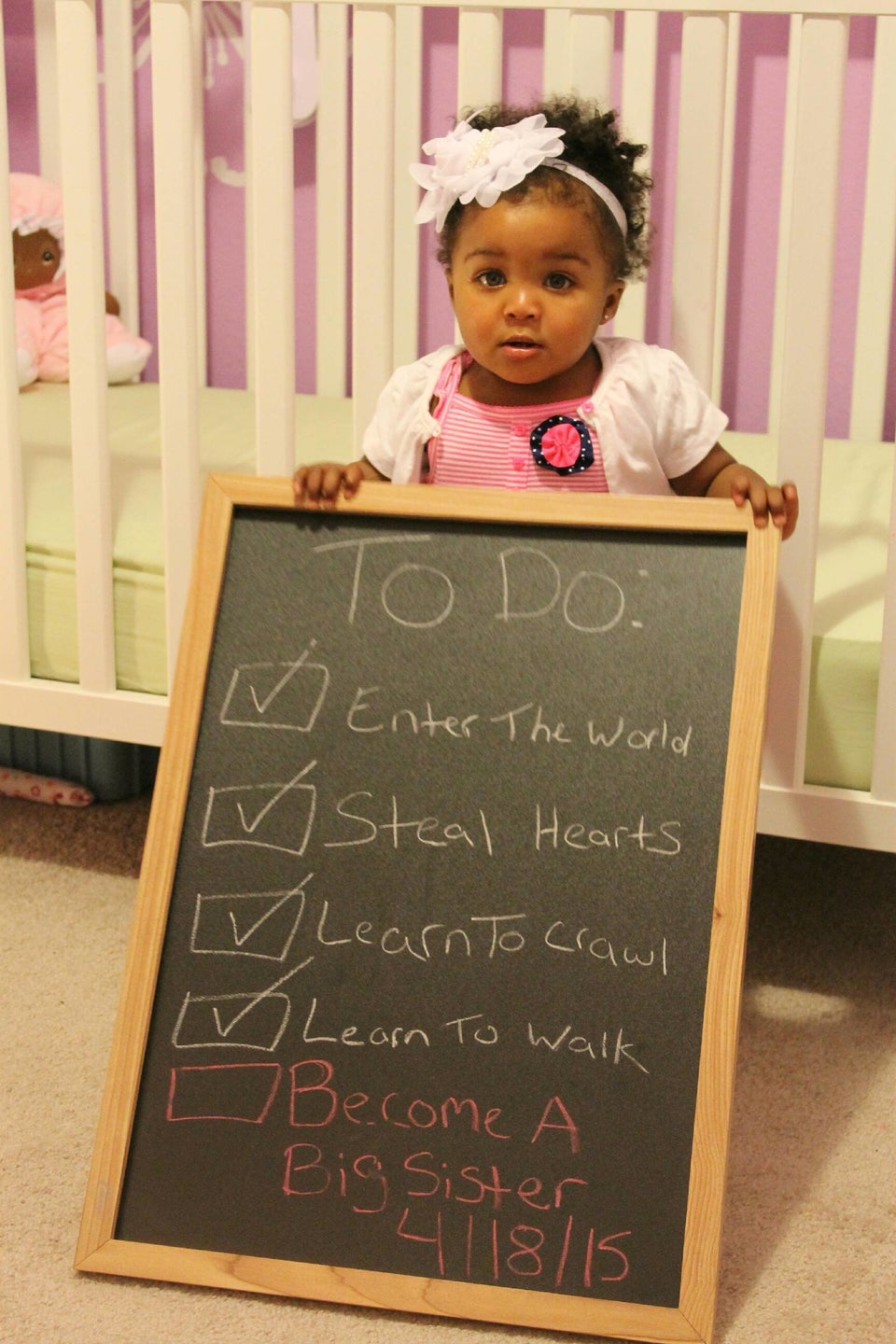 Creative Pregnancy Announcements