A family's newborn photos are going viral for a hilarious reason.
Rebecca Hayes and David Ward never took newborn photos with their son, Clayton, so they decided to make up for it this year … 21 years after he was born.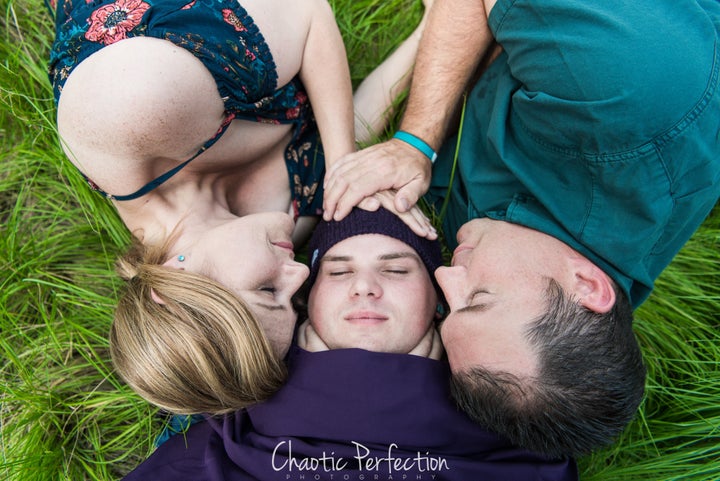 Hayes and Ward started dating in high school, and she became pregnant with Clayton during her sophomore year. Though the couple broke up before their son's birth and went on to marry and have more children with other partners, they reconnected again for the sake of Clayton and remained friends for years.
In 2013, Hayes' husband passed away, and Ward helped her get through the heartache. Soon after, she helped Ward get through his own tragedy, as his wife was diagnosed with a rare cancer in 2015 and passed away last year.
In their grief, Hayes and Ward supported each other and their friendship turned into romance again.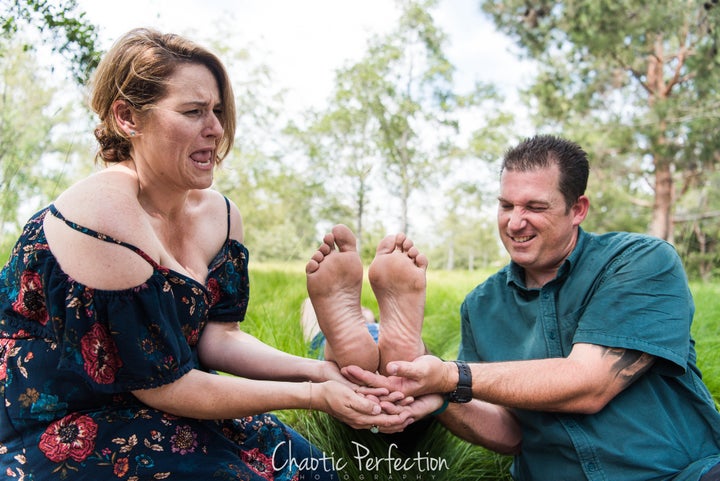 Hayes told HuffPost it was her idea to take the newborn photos they'd never taken with Clayton.
"i had the idea one evening when we were all sitting around and laughing at what a weird world ours had become," she said. "I half joked about it but both David and Clay were surprisingly on board, so I had to jump on it!"
Clayton was especially excited. "He is very deadpan and dry and just stared at me and said 'we have to do this' we all cracked up while we discussed what 'poses' we would do," she added.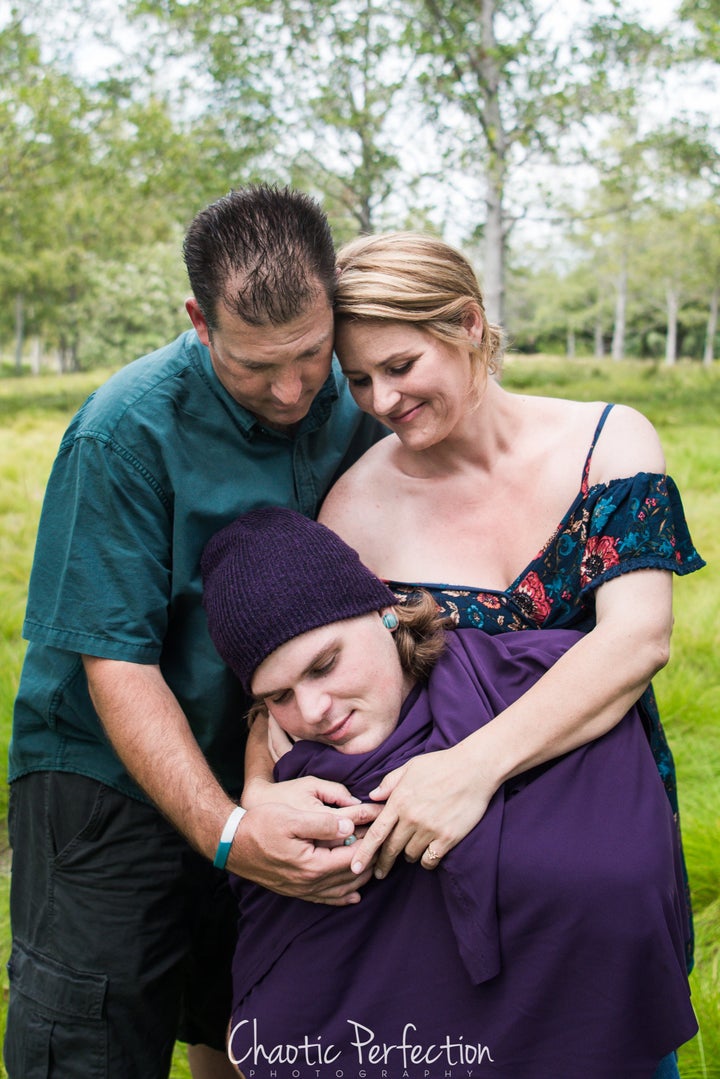 The parents took funny "newborn" photos with Clayton and also some photos with Gehrig, Hayes' son with her late husband. "We had discussed ahead of time what we could do to avoid giving off a 'creepy' vibe — which some people still got but that's OK. I'm not gonna lie, there were discussions about making a huge basket and possibly the mention of a giant teddy bear. I'm the end we decided simple would be enough."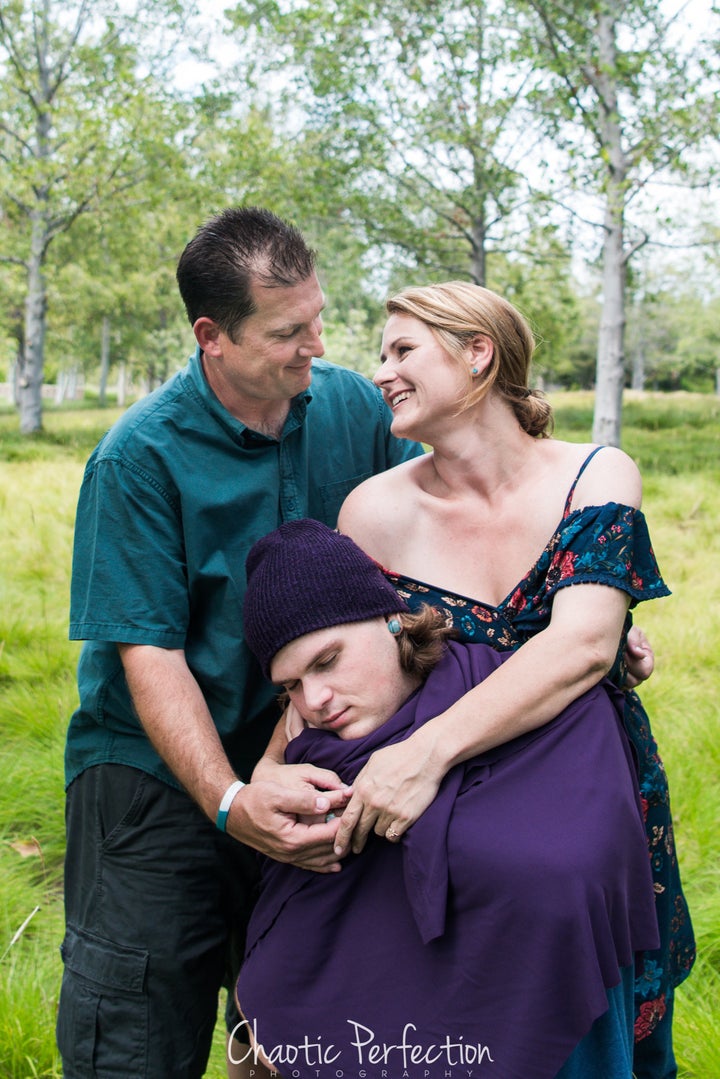 Hayes said the photo shoot was fun and full of laughs. "The feet shot had us going and then Duffi showed me the tender one of the three of us lying in the grass, and I lost it," she recalled. "We could not stop laughing."
The mom said she hopes her family's funny newborn photo make others laugh. She also hopes people read the sweet backstory behind them to help alleviate the "creepy" vibe.
"I really just want people to know that life is weird and horrible and wonderful at times. You never know where it will lead, and you have to embrace what comes your way fully," said Hayes. "We went through some rough rough times and just learned to grasp onto those things that are truly important."
Related