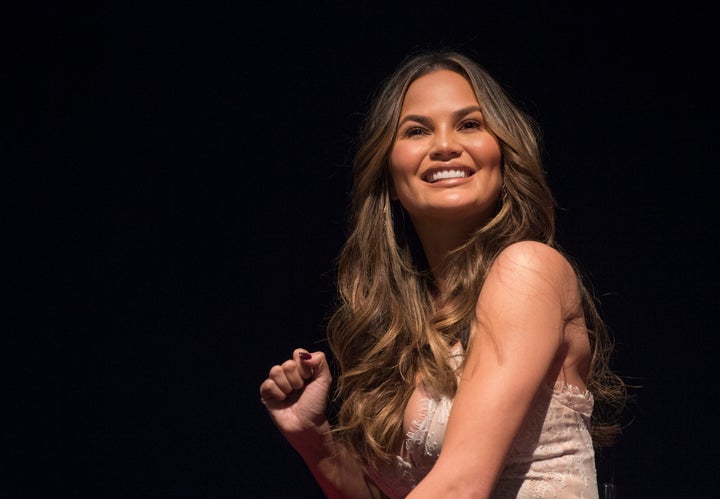 Chrissy Teigen knows that even the tiniest victories ― like digging out your kid's boogers ― are kind of a big deal when you're a parent.
In an interview with Refinery29 for its "Mothership" section, the model and "Lip Sync Battle" host got real about a responsibility she's taken on that might make some squeamish, but is all in a day's work for moms and dads. When asked if she's done anything with Luna, her daughter with singer John Legend, that she never thought she'd do before becoming a mother, Teigen brought up boogers (yes, really).
"Maybe like five minutes ago, I took my nail up Luna's nose and scraped the most epic booger out you can ever imagine," she said. "And I put it in a paper towel and I kind of stared at it for a while, and I was like, 'Oh my gosh, this is like a really amazing booger I got.' Like you get very excited for being able to clear out your kid's nose."
Teigen, known for her funny parenting tweets as well as her thoughts on serious issues, such as postpartum depression, talked about how intently she tries to keep Luna booger-free.
"I try to be as gentle as possible, but once I see it, I can't go to bed knowing it's in there," she said. "I need to get it out."
During the course of the interview, she also openly spoke about mental health and postpartum depression ― about which she wrote an essay published in Glamour in March ― and encouraged moms experiencing similar symptoms to remember that "there's a light on the other side."
"When I was in the midst of everything, I could never imagine myself on the other side of it," she said. "Now, I'm able to look at September, October, November, December, and shake my head at how dark and crazy of a period it was. Unfortunately you can only really do that when you're out of it. There's no other way to explain it. And there's no better feeling than being out of it."
Teigen said she continues to have "good and bad days" and shared appreciation for her mom, who lives with Teigen and helps with Luna. She also spoke of the ups and downs of parenting and reminded moms and dads of the impact of parenthood.
"It makes you prepared for anything."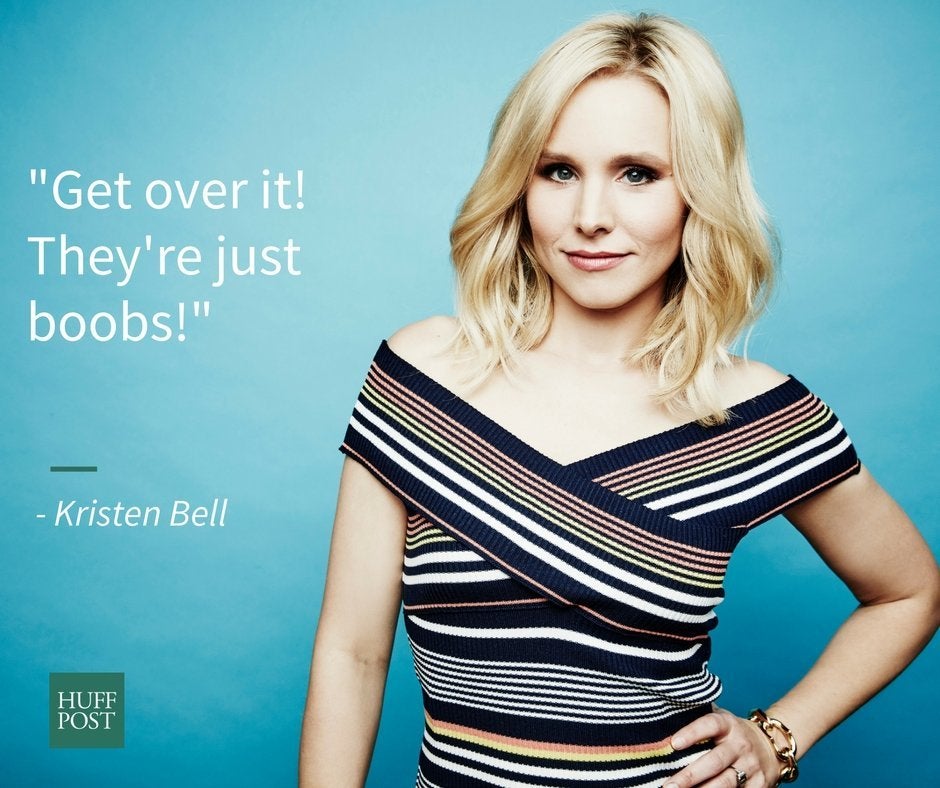 Celebrity Moms Who Have Stood Up For Breastfeeding