World leaders agreed in December to adopt plans to address planet-warming emissions, an attempt to slow the catastrophic effects of climate change. But signatories still needed to go back to their countries and ratify the deal — a necessary step that was achieved on Wednesday.
The agreement, which seeks to limit global temperature rise to no more than 2 degrees Celsius (3.6 degrees Fahrenheit), couldn't take effect until at least 55 countries responsible for more than 55 percent of global greenhouse emissions formally adopted it. The European Union's ratification on Tuesday bumped up participation to the necessary threshold. By Wednesday, 73 countries had ratified the agreement, accounting for nearly 57 percent of emissions.
The climate deal will enter into force in 30 days — less than a year after it was first reached. This is a major improvement over its predecessor, the Kyoto Protocol, which took effect eight years after it was adopted. That agreement didn't live up to its promise, however, as the United States never ratified it and it didn't include major emerging emitters like China and India.
More than 190 countries, representing 96 percent of global emissions, attended last year's climate conference in Paris, part of the United Nations Framework Convention on Climate Change. The U.S. and China, the world's two largest economies and greenhouse gas emitters, formally joined the agreement Sept. 3, encouraging other countries to do the same. India joined later in the month.
U.N. member countries and environmental advocates celebrated the victory this week.
"This is a welcome development after years of frustratingly slow progress around the international climate talks," Andrew Steer, president and CEO of the World Resources Institute, said in a statement. "In a remarkable display of global cooperation, countries joined hands, demonstrating that they understand the urgent need to accelerate action on climate change."
U.N. Secretary General Ban Ki-moon attended the European Parliament session on the Paris agreement Tuesday.
President Barack Obama praised the Paris agreement in an address Wednesday afternoon.
"History may well judge it as a turning point for our planet," Obama said.
"The Paris agreement alone will not solve the climate crisis," he added, noting that the work will be easier if countries continue to work together.
The deal's earlier-than-anticipated approval is also a relief for supporters who are concerned about the agreement's future under a potential Donald Trump presidency. The Republican nominee has expressed his opposition to the agreement on many occasions, even proposing that he would "cancel" it all together.
Before You Go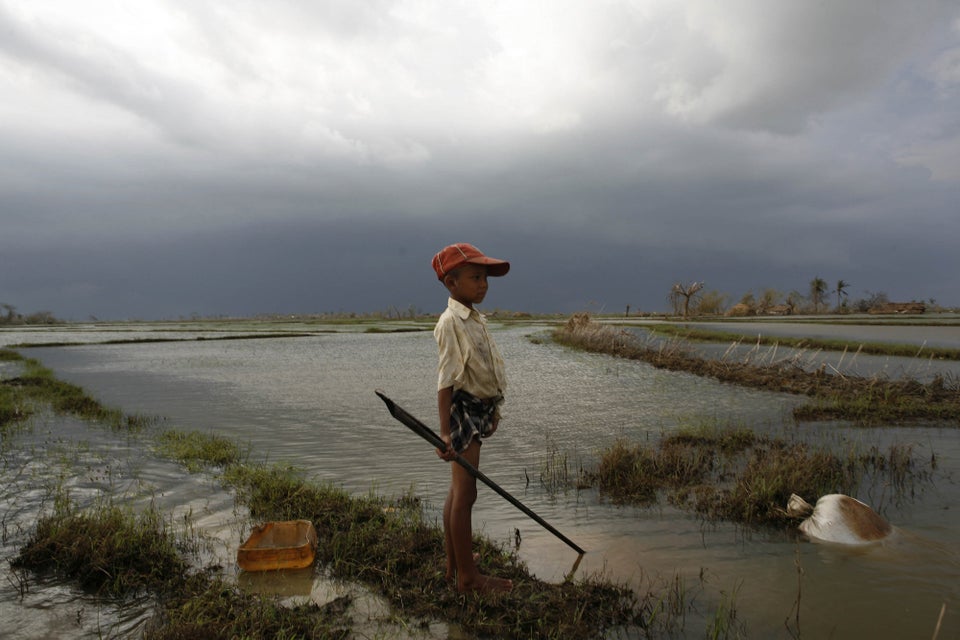 Climate change seen from around the world
Popular in the Community