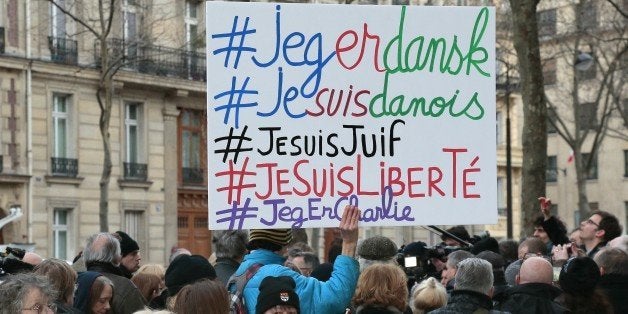 By Jennings Brown and Adi Cohen
There's been much ado in the tech world lately about the twilight of Twitter, but based on usage in the last month, it seems the social network is more relevant than it's ever been. At Vocativ, where we uncover news from the deep web, our coverage of breaking news often includes stories that emerge on social media. Never before, however, have Twitter conversations permeated every angle of our coverage quite like they did as the Paris attack unfolded. As the tragedy played out, communities used Twitter for messages of condolence, alliance and retaliation, as well as bigotry and support for the terrorists who took the lives of 130 people.
#PrayForParis Lights Up Around The World
In the hours and weeks that followed the attack, it was nearly impossible to read any coverage that did not include a hashtag or tweet.
Of course, none of this is new. We often use social media it to check on people after a disaster, we use it to mourn, we use it to protest and assemble, we use it to connect with people in other countries, we use it to bully and we use it to search for truths and meaning in the wake of unspeakable tragedy. But people across the world using the platform for all those purposes at once, all coalescing around one isolated event--that is completely unprecedented.
More Stories from Vocativ:
Calling all HuffPost superfans!
Sign up for membership to become a founding member and help shape HuffPost's next chapter