In the middle of a horrific act of violence, we often hear of altruistic actions performed by total strangers ― simply in defense of their fellow humans. What exactly gives these civilians, often called "everyday heroes" the courage to act so selflessly toward others, in moments their own lives may be at risk?
"When forced to make rapid, intuitive decisions, we tend to act the most selflessly," he says. "Our default is to cooperate."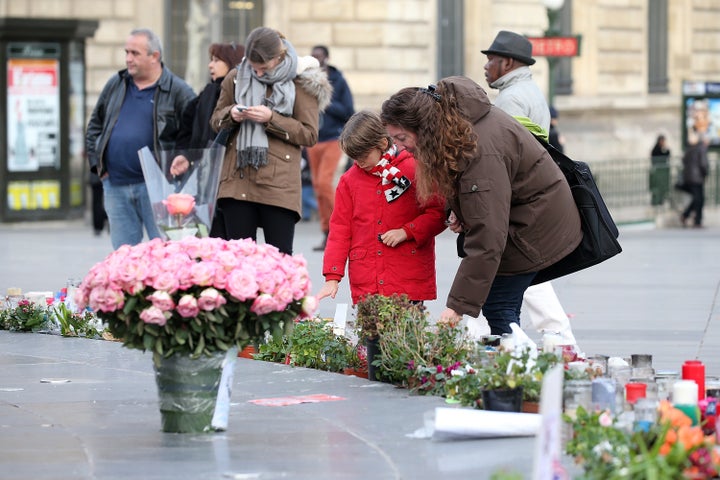 After Friday's horrific attacks, in which gunmen opened fire on a concert venue and in restaurants, and suicide bombers entered a sports stadium -- leaving 129 dead and 352 injured -- the terror headlines were soon followed with stories of the heroes that stepped in to protect others, even when their own lives were compromised.  
One man, for example, at the Bataclan concert venue stood in front of a female stranger while the building was under siege, putting his own life at risk. 
"A man saved my wife's life last night at the Bataclan by hiding her under chairs and shielding her with his body," the woman's husband, Clément, posted on Facebook, as reported by The Daily Beast. "His name is Bruno and we would like to thank him."
Safer, a worker at Casa Nostra restaurant, was working behind the bar when he heard firing outside. After seeing two wounded women outside the restaurant, Safer ran onto the street, amid the ongoing shooting, and rushed the two injured women into the restaurant's basement, BBC reported. 
"I picked them up and rushed them downstairs to the basement. I sat with them and tried to stop the bleeding," he recounted to the news outlet. "As we were downstairs, we could hear the gunfire continuing above. It was terrifying."
These altruistic acts are performed not with planning -- or even thinking much, for that matter -- but out of instinct. The sudden nature of Friday's terror attacks provoked a quicker response. This is supported in by a 1984 study from the Journal of Personality and Social Psychology, titled "Motivation, model attributes, and prosocial behavior." In the study's abstract, the authors explained that when conducting the study, researchers simulated an "explosion" and observed how people reacted.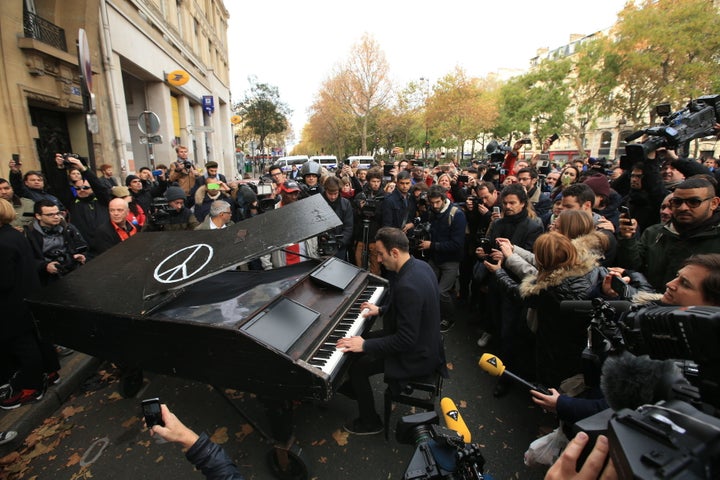 "Overall, there was more help when [subjects]  were interacting with an active vs a passive model," the abstract explains. "Esteem-oriented [subjects] were more likely to initiate helping behavior and were more strongly influenced by high-competence models."
A similar response was seen after the Boston Marathon bombing. In the Atlantic, author and psychotherapist Joseph Burgo, explains the defense mechanism of "splitting," in which people respond to an atrocity or act of terror  "by splitting it into two simplified and opposing parts, usually aligning ourselves with one of them and rejecting the other." Methods of rejecting terror, for example, can include acts performed by these "everyday heroes," inspired to combat the bad by doing something inherently good.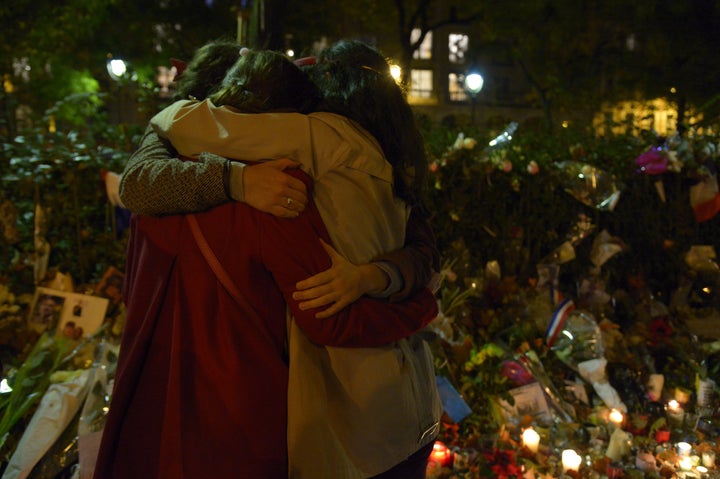 "Slow-thinking is conscious, analytical and logical, while fast-thinking is the autopilot, built from habit, which can react at a moment's notice," Rand explains. "Emotion is the force that drives you when you have these intuitions."
PHOTO GALLERY
Inspiring Reactions To Paris Attacks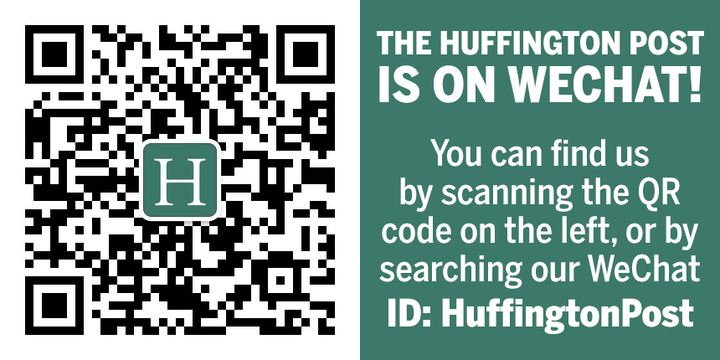 Calling all HuffPost superfans!
Sign up for membership to become a founding member and help shape HuffPost's next chapter