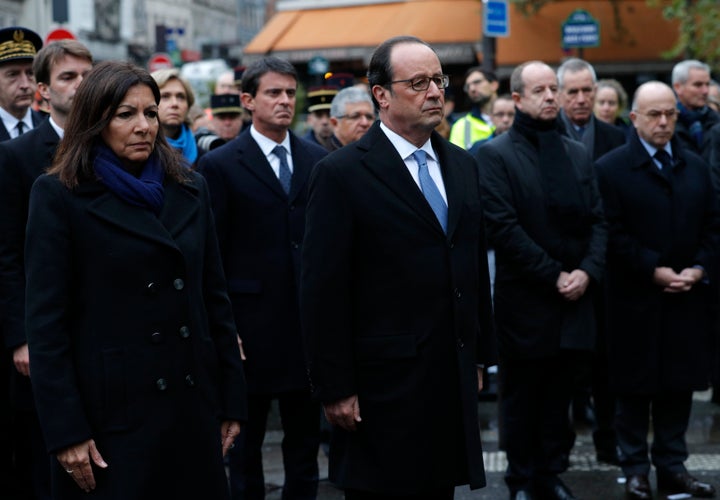 Mourners gathered across Paris in the areas hit by last year's horrific terror attacks to commemorate the first anniversary of the tragedy. French officials unveiled new memorial plaques, which display the names of those who killed in each attack, at seven different sites.
Paris Mayor Anne Hidalgo and French President Francois Hollande commemorated the new memorials, which can be found across the city as well as in the Saint-Denis suburb. One of the tributes, a plaque that reads "a memorial to the victims wounded and assassinated in the November 13th, 2015 attacks," can be seen near the A La Bonne Biere cafe, where gunmen killed five people.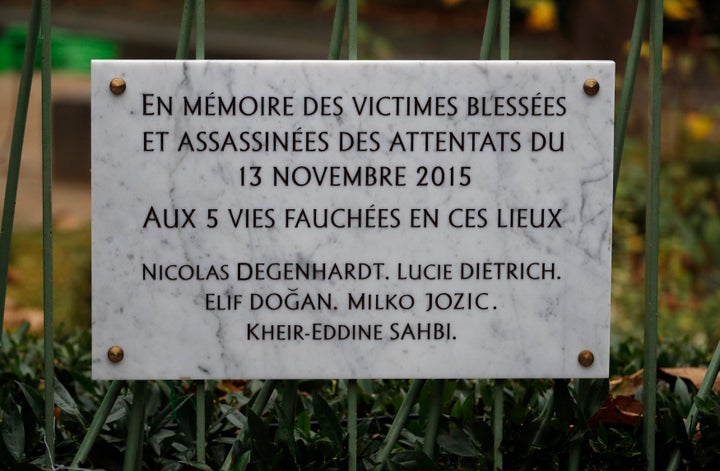 A similar plaque, unveiled by Hollande and Saint-Denis Mayor Didier Paillard, can be seen outside the Stade de France stadium in Saint-Denis, where the first of the attacks occurred.
The son of the lone person killed during the stadium bombings gave a speech honoring his father.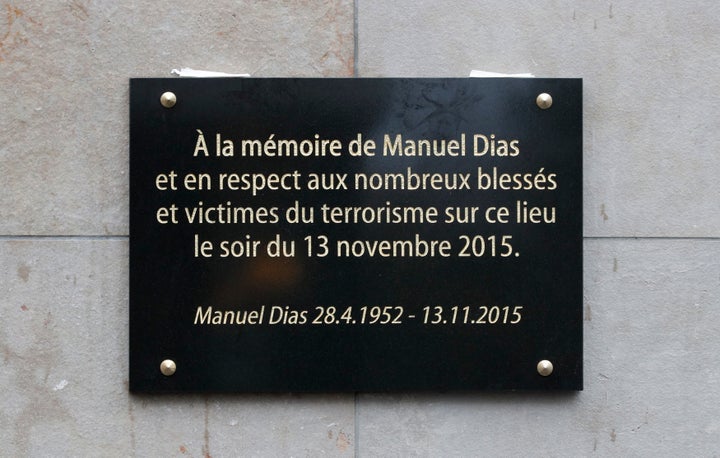 Victims were also honored with a concert held Saturday night in the Bataclan concert hall, where 90 people were massacred. Sting opened the show and the Eagles of Death Metal, who had been onstage during the attacks, performed as well.
Hollande and Hidalgo introduced a memorial plaque outside the venue on Sunday. Mourners gathered to pay respects, comforting each other and placing flowers around the memorial.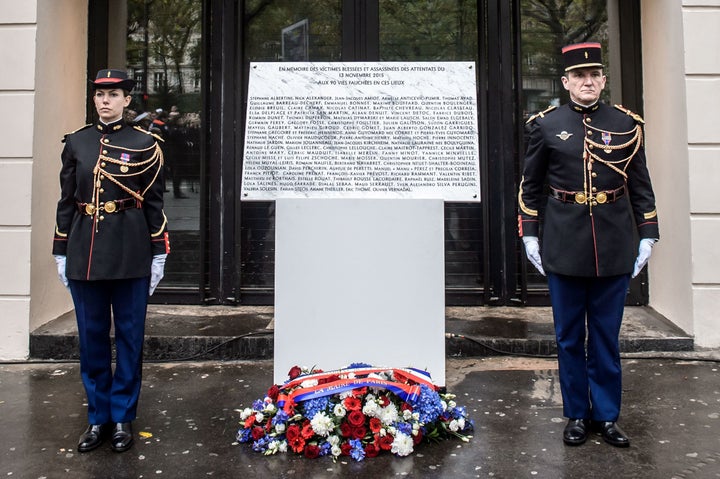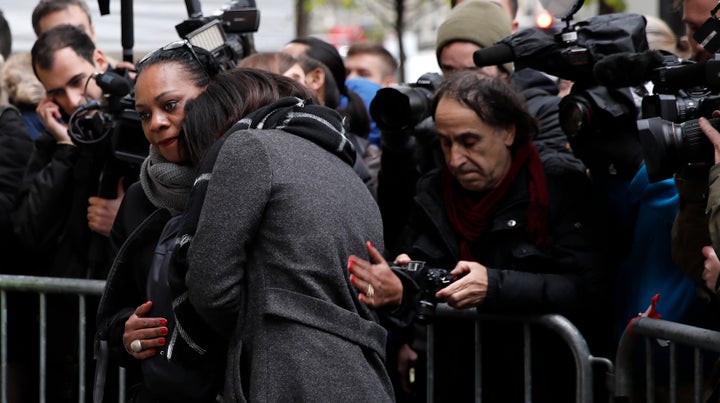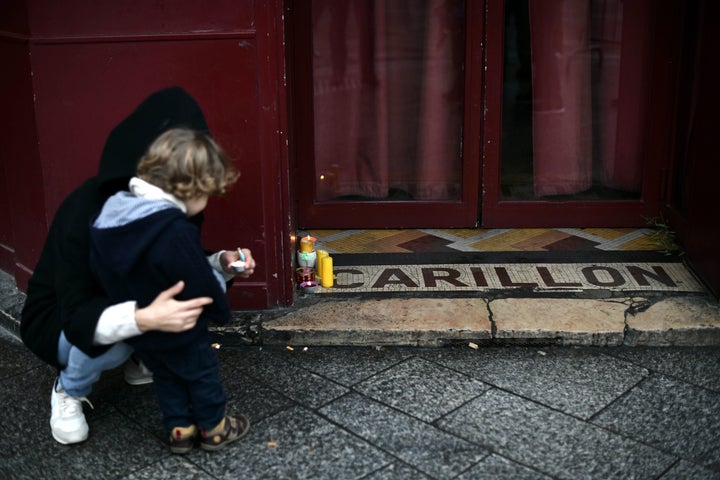 Outside the city hall of the 11th arrondissement, Hollande and Hidalgo led mourners in releasing balloons into the air.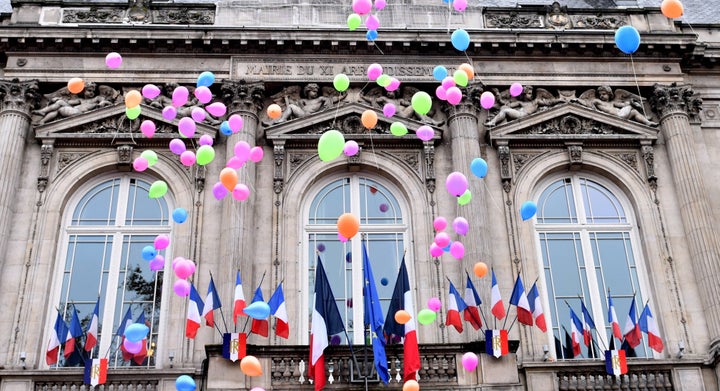 France has seen a spate of major terror attacks in the span of a year and a half. Last January, militants in Paris attacked the Charlie Hebdo offices, killing 12, and then stormed a kosher grocery store, killing four. Then came the November attacks. And on Bastille Day this July, France's national holiday, one man drove a truck into a crowd watching fireworks in the southern city of Nice. A few weeks later, two men pledging allegiance to the so-called Islamic State group slit the throat of a priest in Rouen.
Not to mention the handful of thwarted attacks in the last few months. Authorities have arrested several minors since September after discovering their plans to carry out attacks and charged one woman after she failed to carry out an attack near Notre Dame cathedral. It turns out they had all been communicating with a French national named Rachid Kassim, who is based in territory occupied by the Islamic State and instructs people on attack planning via Telegram, a chat app.
This post has been updated with more background on terror attacks in France.
Popular in the Community