Thousands of soccer fans were enjoying France's much-anticipated matchup against rival Germany at the Stade de France in Paris when the deadly attacks began on Friday.
They responded not with anger, but with unity.
As news of the wave of bombings and shootings trickled in via mobile phones, French President Francois Hollande left the stadium, and the building was put into lockdown.
Police helicopters were circling the stadium by the time the final whistle blew. Although the home team won the match 2-0, fans were unable to celebrate much -- or leave the building -- until it was clear they could do so safely.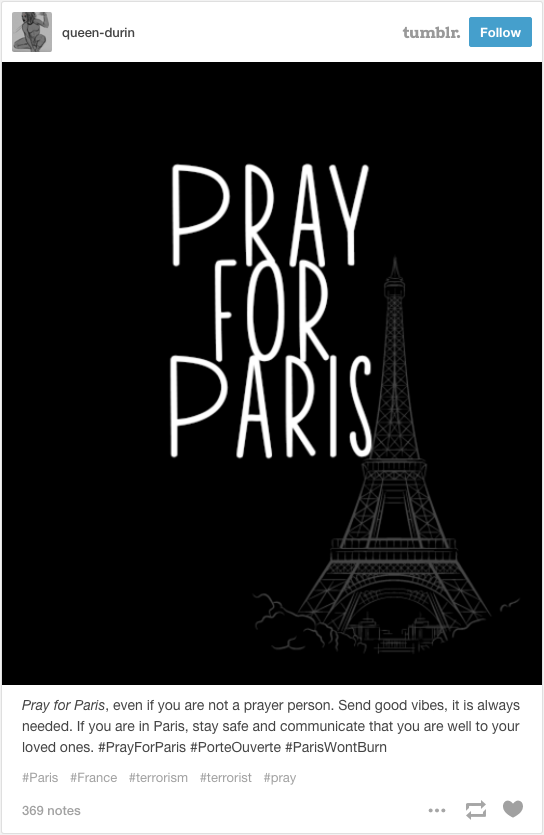 Messages Of Solidarity For Paris