We tattoo ourselves because we are moved by love, wish to show our beliefs or want to honor something we've lost. And after Friday's terrorist attacks on Paris, many people are showing off homages to the city on their bodies.
Daphne Burki, the presenter of French TV show "La Nouvelle Edition," displayed her tattoos on air Monday. After that, many people showcased their Paris-related designs on social media. Some bore the city's motto ― "Fluctuat nec mergitur," a Latin phrase that means "She is tossed by the waves but does not sink" ― while others had Paris-themed designs, such as Jean Julien's "Peace for Paris."
People around the world shared their tattoos, like this woman in the Philippines:
Some tattoo artists prepared flash tattoos with designs related to the attacks, like these by Florence Levanti in Paris:
Others took a more DIY approach:
"Done without cheating VS. done cheating."
Free Tattoos
In the city of Le Havre, the owner of the CafeInk boutique is offering "Peace for Paris" tattoos for free.
"It's a way to empathize with the people's pain, to honor the victims and to rebel," Mathieu Coussin told French TV channel France 3 Haute Normandie on Wednesday.
"Thank you everyone who wished to witness, patiently, their solidarity with the victims of the attacks and to become closer to them by tattooing this symbol of peace. Thank you also to the tattoo artists of CafeInk who have given their precious time to support this cause. #WeAreUnited"
Marine is one of the people who got a tattoo on Saturday afternoon, less than 24 hours after the attacks. It was her first tattoo, and she is not used to needles, but she chose to get it for "for the victims and families who lost someone dear" and "to remember this date forever."
"This could have happened to my friends or myself," she told HuffPost France. "I don't want to forget that we are not sheltered by another attack, that we should make best use of our life, to stay strong and in solidarity."
Marine chose to put the symbol on her wrist. "I want it to be visible and to never be hidden," she said.
Grégory also went to the parlor on Saturday. He had two tattoos already, and felt the needed one symbolizing Paris for the sake of his 3-year-old daughter -- "to show that we can unite in the face of these acts," he said.
Tattooing As A 'Way To Take Action'
For some, getting tattoos in memory of Friday's attacks is a "way to take action."
"I don't know what more I can do to help my country and all her people," Marine said.
"I tattooed myself to show solidarity, and because I feel powerless in this situation," Camille added.
"A tattoo is an ancestral mark, which shows man's biggest fear: disappearance. Man is obsessed with leaving traces everywhere, including on his own body," psychosociologist Marie Cipriani-Crauste wrote in a 2008 study that appeared in Psychologies magazine. "This is what differentiates us from animals. Man needs symbols, and tattoos are one of them."
This story originally appeared on HuffPost France and was translated into English.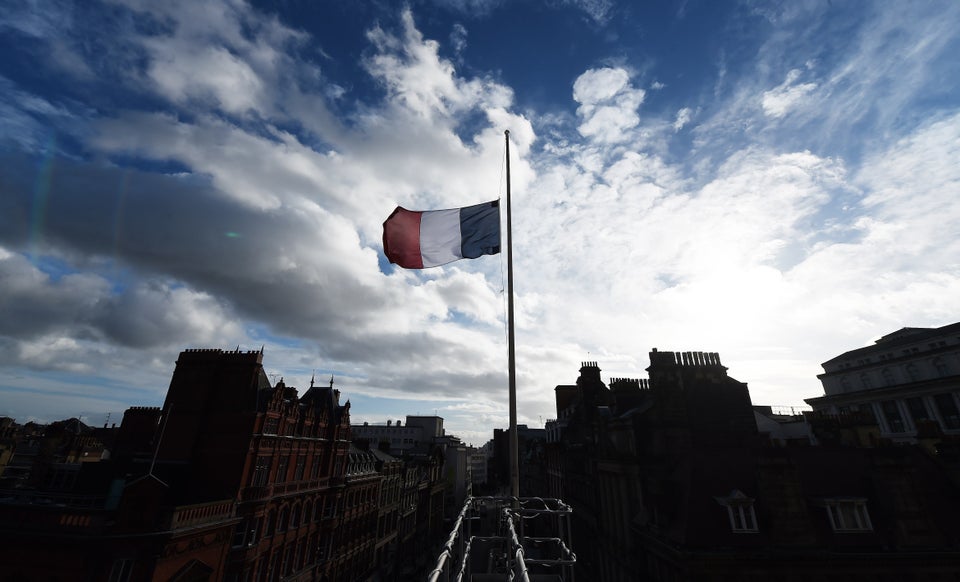 Inspiring Reactions To Paris Attacks
Popular in the Community