French police raid the Parisian suburb Saint-Denis, where several of the suspected attackers were hiding.

After a seven-hour standoff, two suspects were killed, including one woman who set off a suicide vest. Seven other suspects were arrested.

Two Air France flights headed to Paris were diverted over bomb threats
France said that all 129 people killed in Friday's attacks have been identified.
French President Francois Hollande reiterated the government's commitment to helping Syrian refugees, promising to take in 30,000 people within the next 2 years. That's up 6,000 from France's previous pledge.
Officials announce a manhunt for another possible suspect.
Mohamed Abdeslam, the brother of suspect Salah Abdeslam, goes on French TV to urge Salah to turn himself in.
The French military continues airstrikes in Raqqa, destroying a command post and training camp.
French leaders demand a unified European Union coalition to combat the Islamic State, citing a provision in the EU's Lisbon Treaty that calls on the 28 member nations to provide "aid and assistance by all the means in their power" to a member country that is "the victim of armed aggression on its territory."
A soccer match between Germany and the Netherlands is evacuated and then canceled after a bomb threat.
At a France-England soccer match in London, both countries sing the French national anthem, "La Marseillaise," to show solidarity.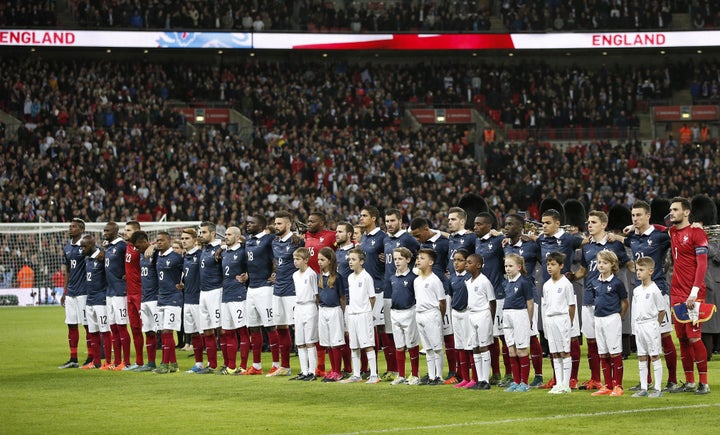 French officials coordinate a massive manhunt for a possible eighth assailant.
White House officials say there is "no specific, credible threat" to the United States, but warn of the potential for attacks on American soil and in Europe. They confirm that the Paris attacks were likely carried out by the Islamic State.
At Place de la République, a popular public square in Paris, people panic and flee after false reports of gunshots, which turn out to be firecrackers.
French military forces launch airstrikes on the Syrian city of Raqqa, where the Islamic State is centered.

Paris' famed Notre Dame cathedral, which had been closed since the attacks, reopens to hold a

memorial service

for victims.
The Islamic State

takes responsibility

for the attacks, issuing a statement saying the motive was "to teach France, and all nations following its path, that they will remain at the top of Islamic State's list of targets, and that the smell of death won't leave their noses as long as they partake in their crusader campaign."

The rock groups U2, Coldplay and the Foo Fighters cancel upcoming concerts in Paris for safety reasons and out of respect for victims.
French Prime Minister Manuel Valls announces that the United Nations climate change talks in Paris, scheduled for Nov. 30 to Dec. 11, will go on as planned, calling them "an essential meeting for humanity." Both U.S. President Barack Obama and Secretary of State John Kerry reiterated that they will attend the talks.
11:55 p.m.:

Hollande

shuts down

the country's borders, declares a state of emergency and institutes the first mandatory curfew since World War II.

9:40 p.m.: At Bataclan, a concert venue, three attackers open fire during a crowded Eagles of Death Metal concert. They round up audience members and hold them hostage, then methodically shoot them. Eighty-nine people are killed. Later that evening, French police raid the venue, killing one of the terrorists. The other two killed themselves with suicide bombs.
9:40 p.m.: A suicide bomber detonates a bomb at Comptoir Voltaire, a cafe, seriously injuring one person.
9:36 p.m.: Near La Bonne Bière, another gunman opens fire at La Belle Equipe, killing 19 people.
9:32 p.m.: Five people are killed when a gunman attacks La Bonne Bière, a bar in the 11th arrondissement.
9:25 p.m.: Gunmen armed with high-powered Kalashnikov rifles open fire at two restaurants in the city's 10th arrondissement, Le Carillon and Le Petit Cambodge. Fifteen people are killed.
9:20 p.m. local time: The first of three bombs detonates during a France-Germany soccer match at Stade de France. More explosions occur at 9:30 p.m. and 9:53 p.m. Suicide bombers carried out all three attacks. The bombs were targeted at spectators, but the bombers were late to the game. After French President François Hollande is informed of the explosions, he is quickly evacuated from the venue.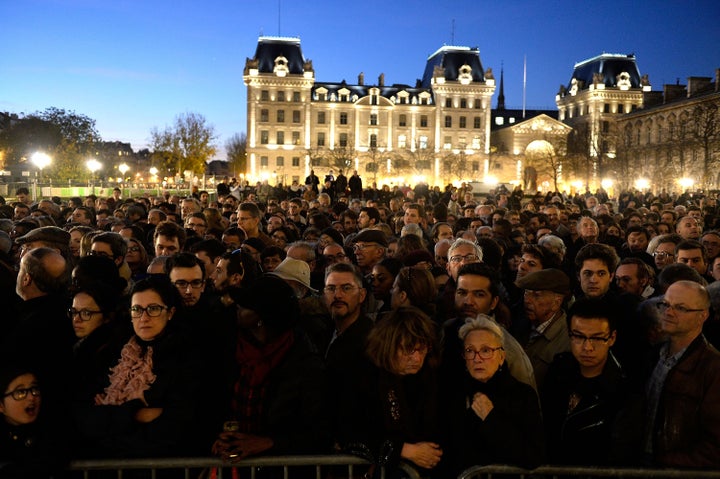 Read More Paris Coverage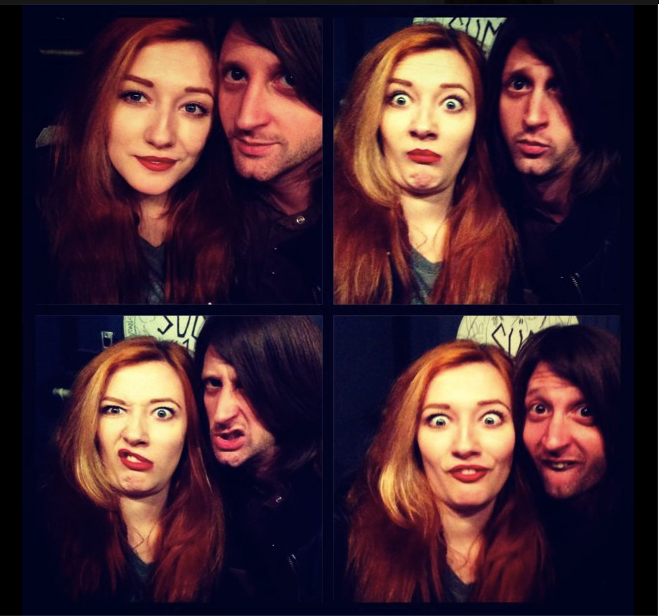 Paris Attack Victims
Related
Popular in the Community