In an interview posted by the French news broadcast Le Petit Journal on Monday, a reporter asks a young French boy if he understands why terrorists attacked Paris on Friday, killing at least 129 people and injuring 350.
"Yes, because they're very very very mean," the boy replies. "The bad guys aren't very nice. And we really have to be careful because we have to change homes."
His dad coaxes him, saying, "No, don't worry, we don't have to change homes. France is our home."
"But there are bad guys, Daddy!" the boy says.
"Yes, but there are bad guys everywhere," his father counters.
"They have guns, they can shoot at us because they have guns and are bad," the boy continues.
"Well, they have guns, but we have flowers," the father says.
"But flowers don't do anything," the boy argues.
"See all the flowers?" his dad asks. "They're to fight against the guns."
"Are they there to protect?" the boy asks. "The candles too?"
"There you go," his dad says. "It's to not forget those who left us yesterday."
"The flowers and the candles," the boy concludes, "they're there to protect us."
The reporter jumps back in and asks the boy, "So are you feeling better?"
"Yep," he says. I'm feeling better."
The father, Angel Le, took to Facebook later to thank people who had commented on the interview, saying he was proud of his fellow countrymen.
"My family and I kiss you," he said in the post, translated by Facebook.
This article has been updated to include Angel Le's comments on Facebook.
Willa Frej contributed reporting.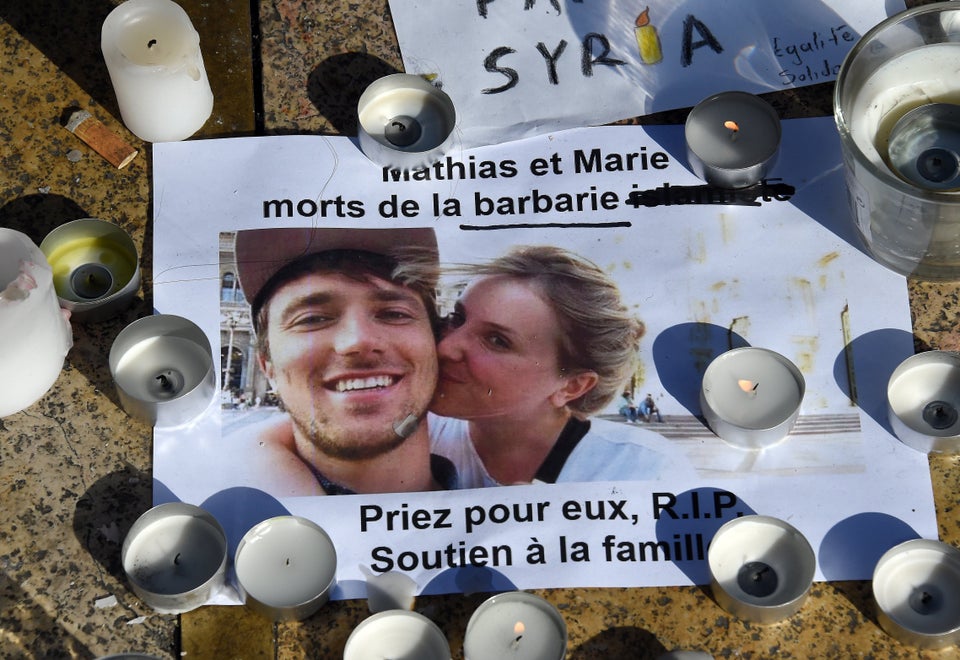 Paris Attacks
Related
Popular in the Community