Take a look at this picture for a second. You know where that is, right?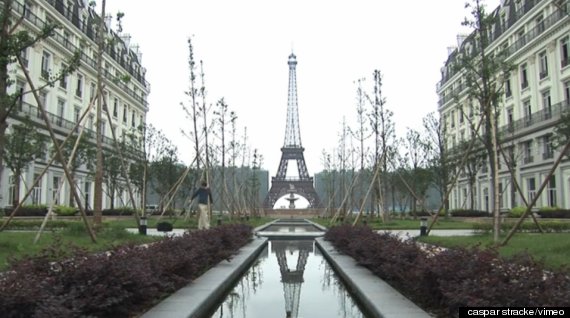 That's Paris, obviously. There's the Eiffel Tower, and there are some of those quaint Parisian fountains and buildings. Yeah?
Nope. In fact, that shot was taken nearly 6,000 miles from the City of Lights. So... what's the deal?
That's actually Tianducheng, a luxury real estate development and Paris look-alike that's located in Hangzhou, China.
Tianducheng lacks much of what Paris has to offer though -- including people. The development is now more or less abandoned, giving it an even eerier, ghost-town feel.
According to the Atlantic Cities, Tianducheng has been in the works since 2007. The area, however, hasn't seen much success yet. While the development could accommodate 10,000 residents, it is largely uninhabited.
The lack of people is mostly attributed to its odd location. Tianducheng is surrounded mostly by farmland and odd dead-end roads that snake throughout the countryside.
The Paris copycat is actually a pretty impressive clone of the real thing. The 300-foot Eiffel Tower replica looks pretty realistic, though it's only about a third of the size of its French counterpart. By comparison, the Las Vegas replica at the Paris Las Vegas is half-scale and clocks in at 541 feet.
In a recent look at the strange locale, the Atlantic's Henry Grabar said:
Tianducheng, a miniature Paris near Hangzhou, has an Eiffel Tower over 300 feet high, and a replica of a fountain from the Luxemburg Gardens in a main square called "Champs Elysées." But it also has "a driver in a top hat and tails [who] drives a horse and buggy to a yellow church at the top of a hill, where a Chinese 'priest' in black robes and white clerical collar stages Western wedding ceremonies at an altar hung with a cross."
Check out the video below to see more of Tianducheng.
Before You Go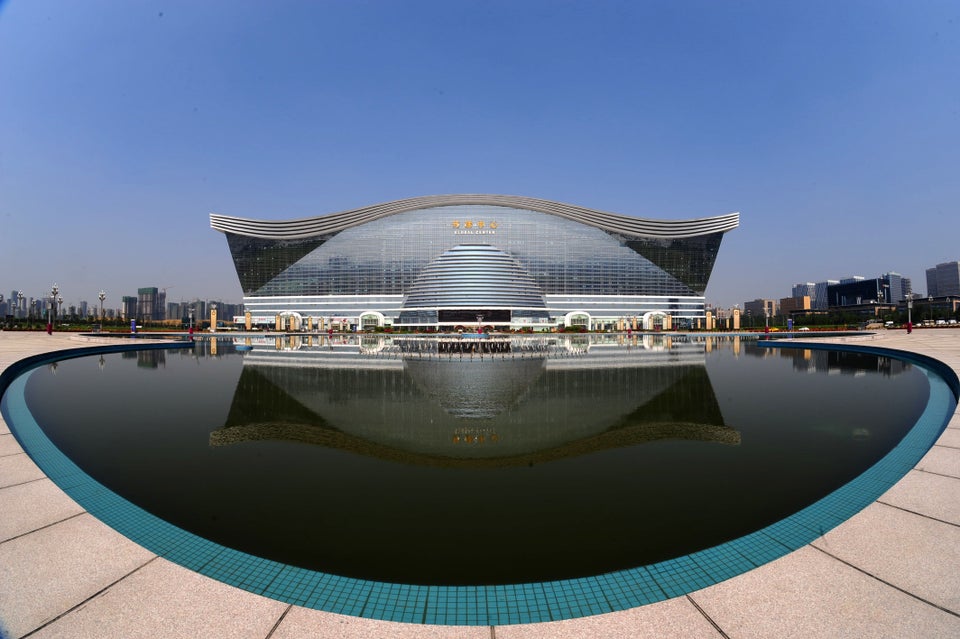 'World's Largest Building' Opens
Popular in the Community