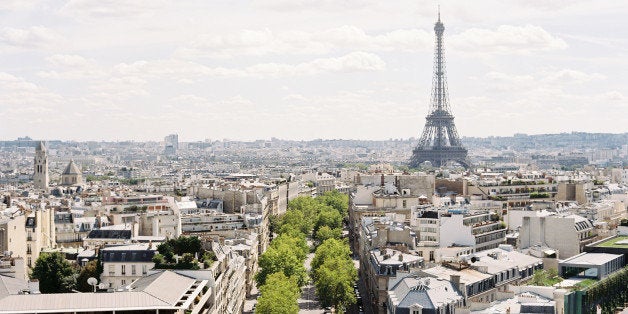 Will Paris be a success? Will the agreement at CoP21 ensure global temperature raise stays within the 2° limit? What are the concrete consequences of Paris for my company?
As the CEO of the South Pole Group, a global sustainability solutions provider, I am debating such questions with stakeholders from both the public and private sectors on a daily basis. COP21, the next UN climate summit in Paris, is only a few months away. Therefore, we have decided to roll out our big crystal ball and present you our 10 key outcomes you should (and should not) expect from Paris.
Mitigation commitments by industrialised and developing countries won't come as binding targets. Rather, countries will pledge so-called Intended Nationally Determined Contributions (INDCs), to be implemented by 2020.
These pledges per se, also due to their non-binding nature, will fall way short of keeping the climate within the 2° target.
Much more promising is concrete climate action unfolding in individual countries, as well as private sector commitments.
In addition, the conference in Paris will provide a deal on Climate Finance contributions by developed countries (e.g. through Green Climate Fund) beyond 2020, as well as an Agreement on Adaptation to climate change and loss & damage.
Paris is not the end, but only the start to get us #readyfor2020..
Top 10 outcomes of COP21 Paris:
There will be a deal in Paris, but it will be weak. Last year's negotiations in Lima, Peru, already suggested this course: the Intended Nationally Determined Contributions (INDCs) were defined as new commitments under the 2020 agreement in a rather vague and lethargic, largely non-binding and non-enforceable manner.
The Paris deal is just the tip of the iceberg for the growing global climate movement. National, regional and local initiatives are strongly gaining momentum, paving the way for real change. Therefore, in spite of noise created around Paris, what really matters is what's happening in individual countries around the world. The current climate actions are a bottom-up process. Paris is thus rather a reflection of various forces pulling towards more climate action and will serve a catalyst to reinforce what is going on below the surface. Pioneering countries will mobilise on Nationally Appropriate Mitigation Actions as a means to transform their economic sector. By promoting low carbon technologies and forward-looking solutions they will reduce their national GHG footprint while achieving sustainable development goals. A win-win.
Public climate finance is expected to increase steadily towards 2020 and beyond particularly through the launch of the Green Climate Fund (GCF). The operationalisation and scale-up of the Green Climate Fund (GCF) to desirable levels will still take years. However, the GCF is under immense pressure to disburse funds quickly in the short term. This offers an opportunity for active market participants to help shape how it operates. The GCF represents a great source of funding for innovative business ventures.
The vast majority of finance will still be coming from private and domestic sources, and will be mostly be invested because of reasons other than climate change. Most of the money invested in mitigation actions will be from domestic capital markets, including in emerging countries: 75% of current climate finance is invested in the country of origin. This is basic low carbon financing: It will benefit competitiveness and has co-benefits far beyond low carbon. Smart organisations will make sure not to miss opportunities such as the one we identified and capitalised for the cement sector in Vietnam.
The Paris deal will not resolve carbon market fragmentation that lowers efficiency of global climate policy. Carbon market fragmentation will continue mainly because of the non-homogeneous and loose character of the INDCs and lack of a common vision for a new global market mechanism. A reformed Clean Development Mechanism will continue at a low level, but markets will mainly operate at a national or regional level. At this level, measures to fight climate change are carried out in a very effective way. Yet, we believe there is a need for a renewed, global market mechanism that acts as an umbrella for all these national, regional and private sector solutions. It should be built around a reformed CDM that is powerful enough to link ongoing national and regional emission trading systems (ETS) and make sure that emissions are reduced at lowest cost.
In any case, and in parallel, countries and cities will move ahead with domestic carbon markets, and we expect China the become biggest carbon market by 2020. We see ongoing development on ETS, domestic carbon taxes, and fossil fuel subsidy removal & divestment, so action and results are happening in a fragmented way even without a global market-based mechanism.
Finally, Paris also sets a new landmark of 2020:"...the new agreement will be adopted at the Paris climate conference in December 2015 and implemented from 2020...". Many of the mentioned private sector initiatives have adopted this landmark, and set 2020 as the year when first concrete results shall materialise. Put shortly, countries, cities and businesses are getting #readyfor2020. This movement is likely to be very powerful, since the solutions are already out there, available in all corners of the globe, making post-Paris a survival of the smartest.
Related
Popular in the Community