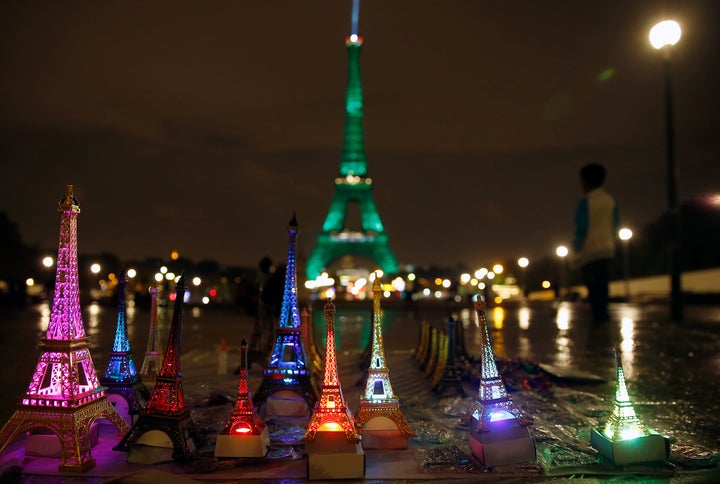 Here are the most important things you need to know about the 21st Conference of the Parties, or COP21, agreement and what you can expect to see now that the U.S. and the world's other top polluters have committed to achieving net-zero carbon emissions by the end of this century.
1. It isn't legally binding, but that's not necessarily a bad thing
While regularly reconvening is mandatory, nothing legally binds the countries to uphold their pledges and they can't be penalized for not following through. That condition was insisted on by the U.S., as making the agreement legally enforceable would have required approval by the Republican-controlled Congress, which was sure to block the deal.
So unlike 1997's failed Kyoto protocol, which couldn't get the U.S. on board with its mandatory provisions and was ultimately ineffective at slowing climate change, the agreement in Paris is not a treaty. But freeing the negotiators from the pressure to comply with international law may encourage countries to set more ambitious targets, The Wall Street Journal noted, and encourage more investors to fund renewable energy and carbon-capture projects.
2. The deal could be in trouble if a Republican lands in the White House
What's most concerning about the voluntary structure of the agreement is the potential of a Republican winning the 2016 presidential election in the U.S. -- the second biggest carbon emitter behind China -- and backing away from the ambitious pledges.
It's not an unlikely situation; every Republican vying for the GOP nomination, The New York Times pointed out, has publicly questioned or denied the realities of climate change and been critical of Obama's climate policies. They're backed by climate-denying legislators such as Senate Majority Leader Mitch McConnell (R-Ky.).
"The next president could simply tear it up," McConnell said of Obama's plan to regulate power plants. "He's currently trying to sell that power plan to world leaders in Paris as proof of the American government's commitment to his energy priorities. But with all due respect to the president as our commander in chief, governments currently engaged in this round of climate talks will want to know that there is more than just an executive branch in our system of government."
3. The goal is to keep the planet's temperature from rising more then 2 degrees Celsius -- for now
While some negotiators pushed to toughen the long-standing 2 degrees Celsius threshold -- thought to be the maximum amount of warming by 2100 that the planet can endure before climate conditions are permanently altered -- to 1.5 degrees, the final draft of the agreement stuck with the original level but agreed to "pursue efforts" to limit the increase to 1.5.
We're still a long way from hitting that mark; stopping temperature rise at 1.5 degrees would require bringing net carbon emissions down to zero and relying 100 percent on renewable energy by 2050. Scientists who analyzed the agreement, The New York Times reported, warn that the current pledges countries made to reduce emissions would get us only halfway there. And despite some confusing language in the United Nations' press release on the agreement, as Think Progress pointed out, the emissions goals as they currently stand put the planet on track to warm 3.5 degrees Celsius by the end of the century.
4. The current targets are too low, but we can expect more effective commitments in a few years
Given that the current emissions targets submitted by more than 180 countries won't be enough to correct Earth's course, the agreement lays out a process to ensure countries will strengthen their goals as renewable energy sources become more available and more effective.
The signatories are legally bound to meet every five years with updated emissions goals starting in 2020 and every five years to report on their progress starting in 2023.
They could restate the same goals at those meetings, Grist noted, but the hope is that transparency will hold nations accountable and encourage them to beef up their efforts on the global stage.
5. We can start expecting more from developing nations
While no dollar amounts were mentioned, the agreement requires developed nations to help developing ones with energy adaptation projects. Several wealthy countries, including Germany, France and the U.K., have already announced generous pledges of several billion dollars a year. The preamble of the document, which isn't legally binding, sets a goal of developed nations "jointly providing USD 100 billion annually by 2020 for mitigation and adaptation."
Other language in the agreement encourages richer developing nations, such as China, to contribute to that funding when they can. While China remains firmly against being categorized as a developed nation and taking on that responsibility, its willingness to contribute voluntarily is a reason for optimism. The country has already pledged $3.1 billion to helping poor countries between now and 2020, just a notch higher than the U.S.'s $3 billion commitment.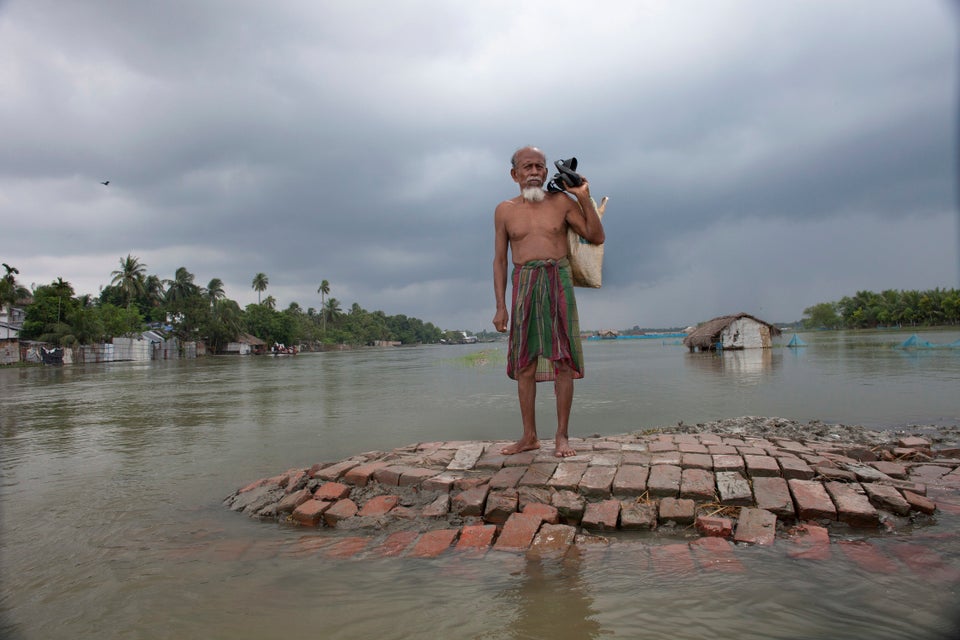 Countries Facing Greatest Climate Change Risks
Popular in the Community