World leaders arriving at the U.N. summit on climate change in Paris on Monday are being greeted by more than 600 pieces of street art denouncing corporate sponsorship of the event.
Among the pieces, set up like billboards across the city by the art collective Brandalism, is a fake advertisement for Volkswagen that says, "We're sorry that we got caught," reminding onlookers of the car company's recent emissions scandal.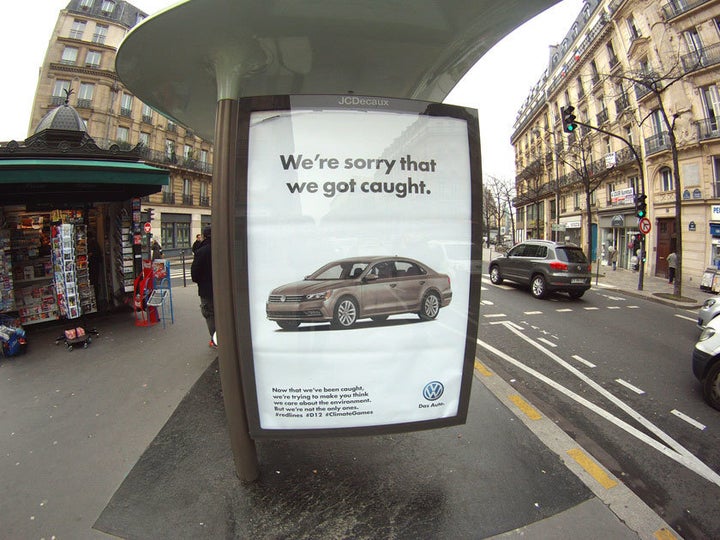 Brandalism says the campaign aims to highlight the hypocrisy of allowing corporations to sponsor the climate talks when their products contribute to global environmental problems such as over-production, pollution and greenhouse gas emissions.
"By sponsoring the climate talks, major polluters such as Air France and GDF-Suez-Engie can promote themselves as part of the solution - when actually they are part of the problem," Joe Elan from Brandalism said in a press release.
"We are taking their spaces back because we want to challenge the role advertising plays in promoting unsustainable consumerism," Elan said. "Because the advertising industry force feeds our desires for products created from fossil fuels, they are intimately connected to causing climate change. As is the case with the Climate talks and their corporate sponsored events, outdoor advertising ensures that those with the most amount of money are able to ensure that their voices get heard above all else."
Brandalism is exhibiting work from 80 artists, who hail from 19 countries, as part of the campaign. Many were featured in Banksy's Dismaland exhibition this past summer.
Scroll down to take a look at Brandalism's protest billboards: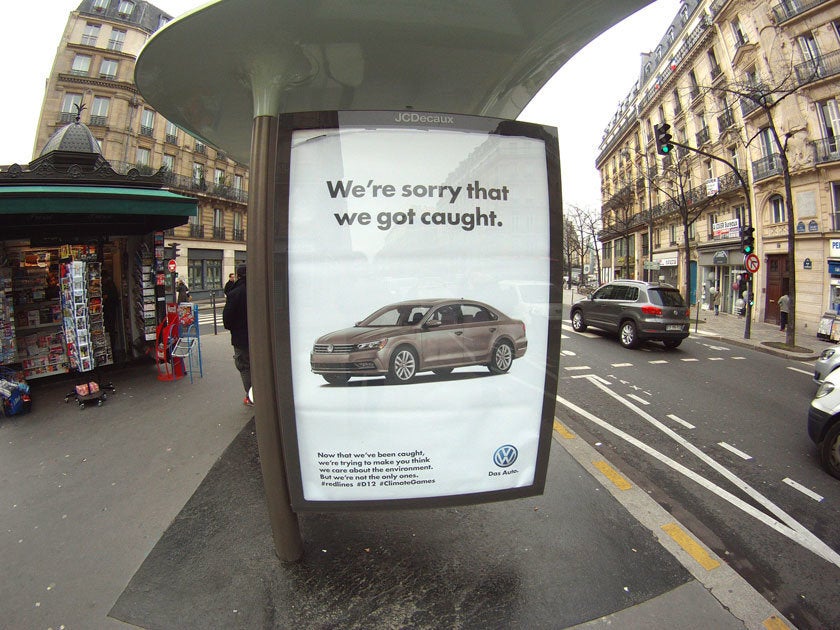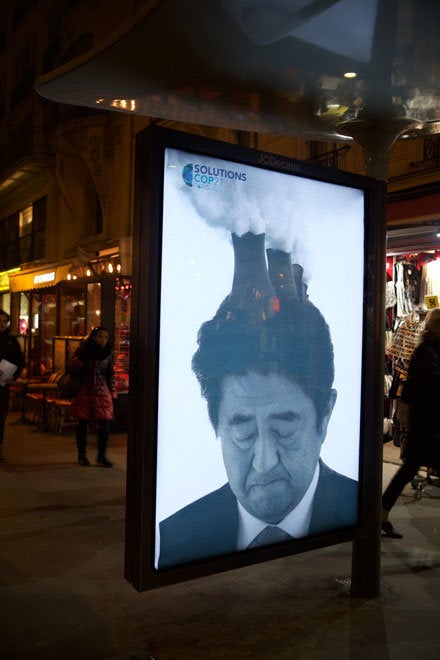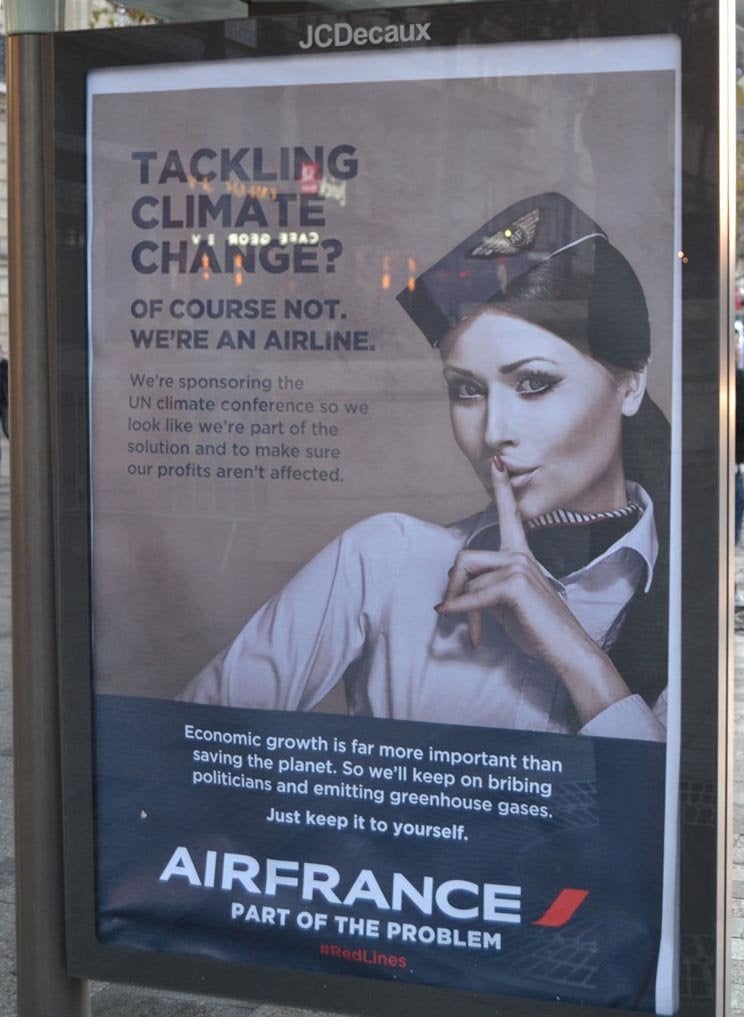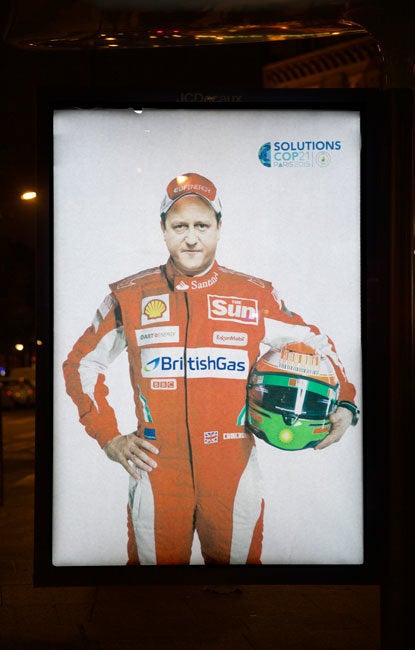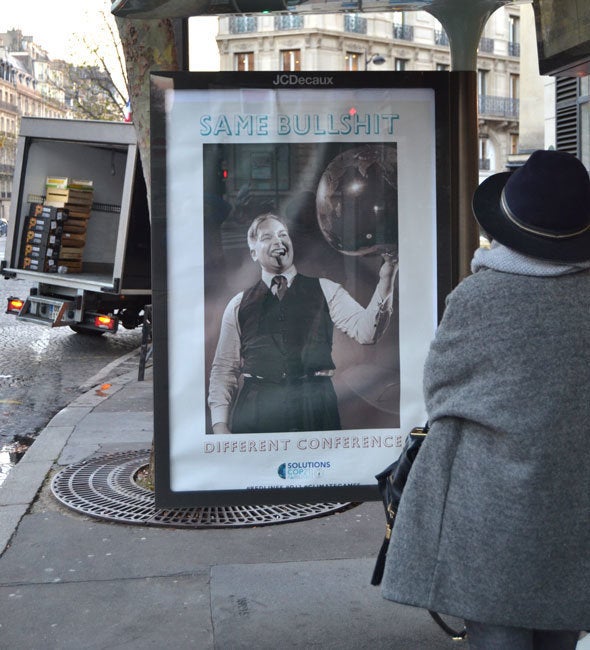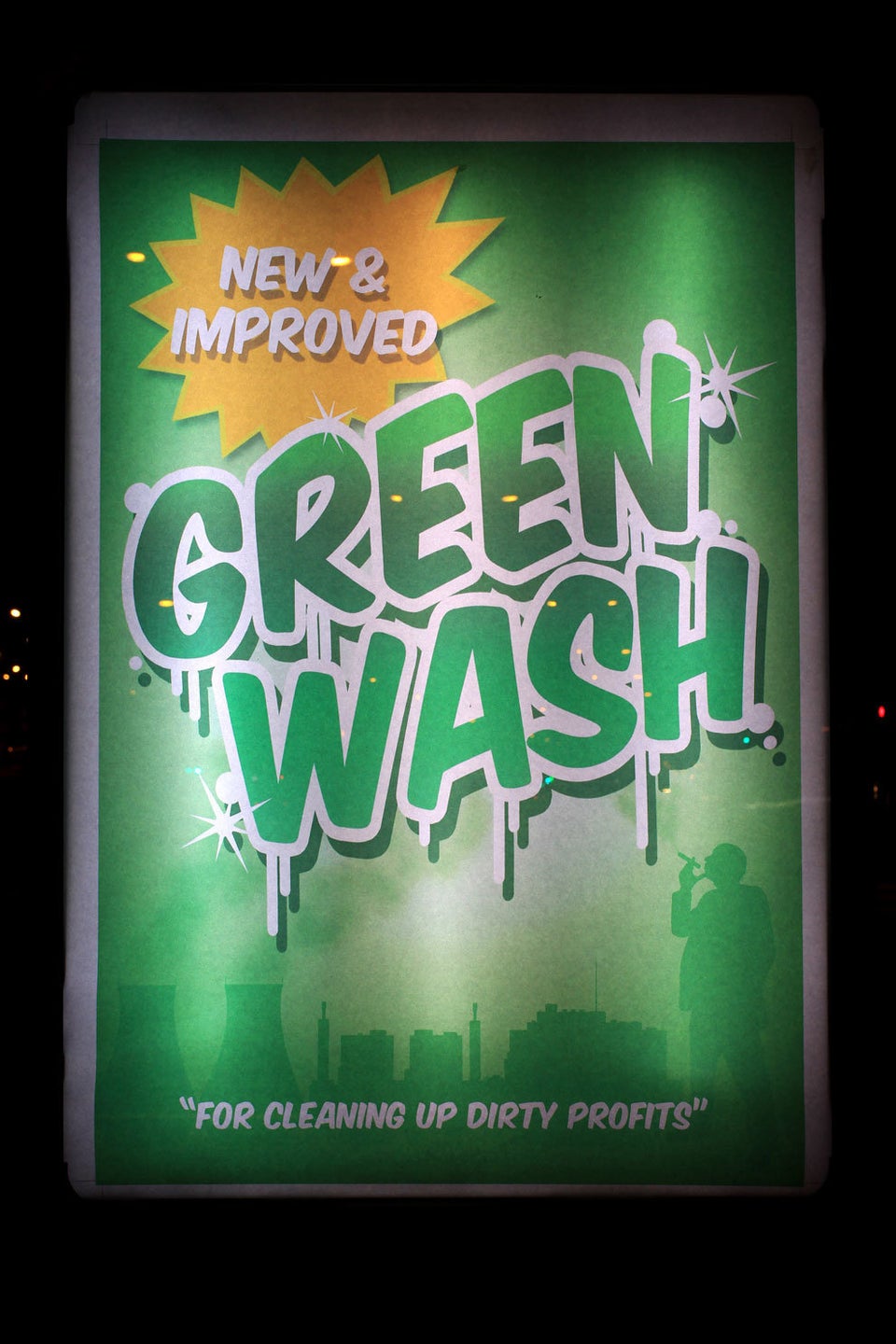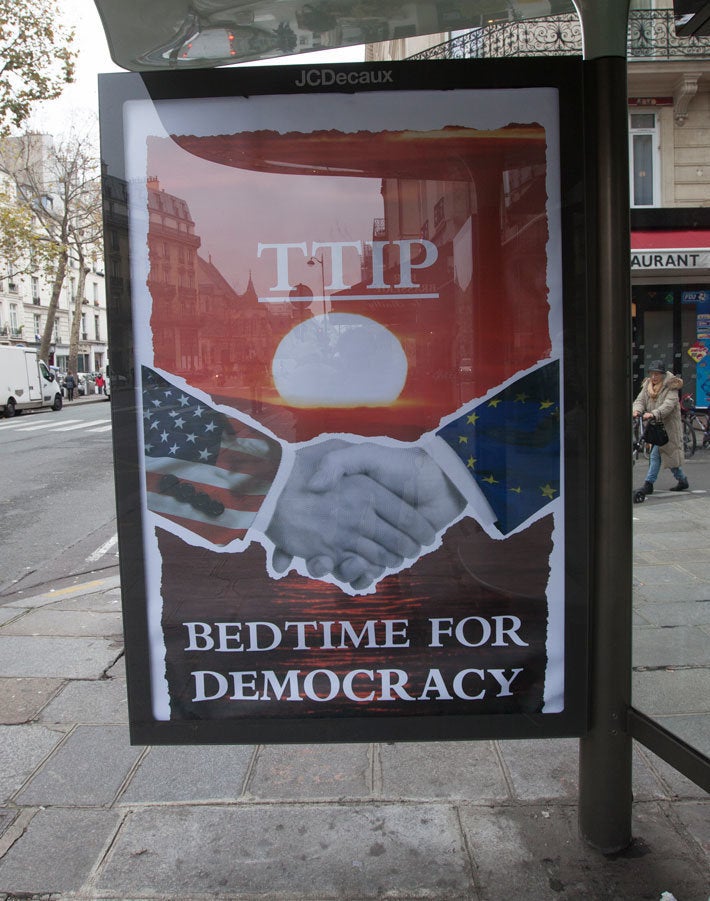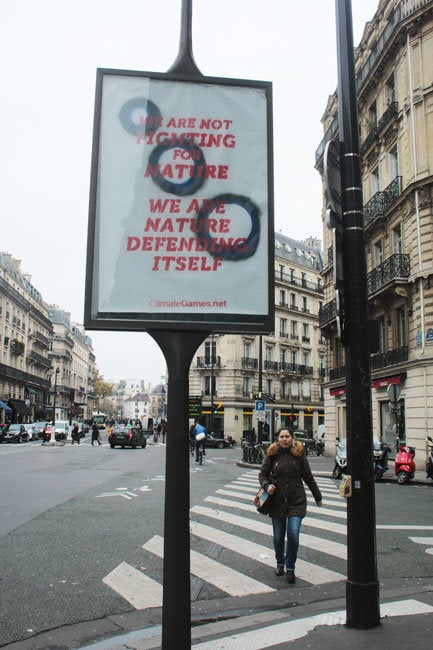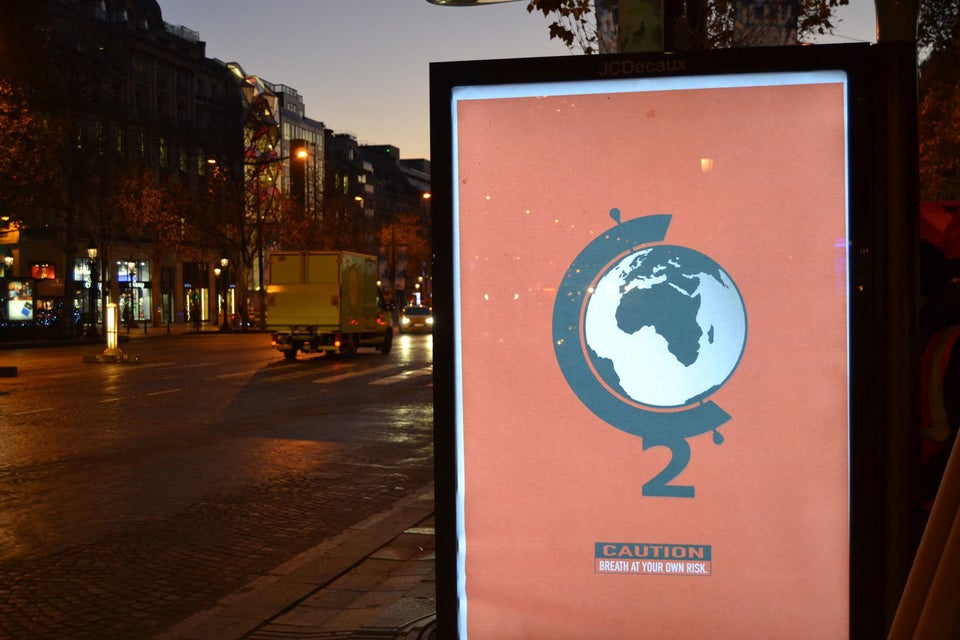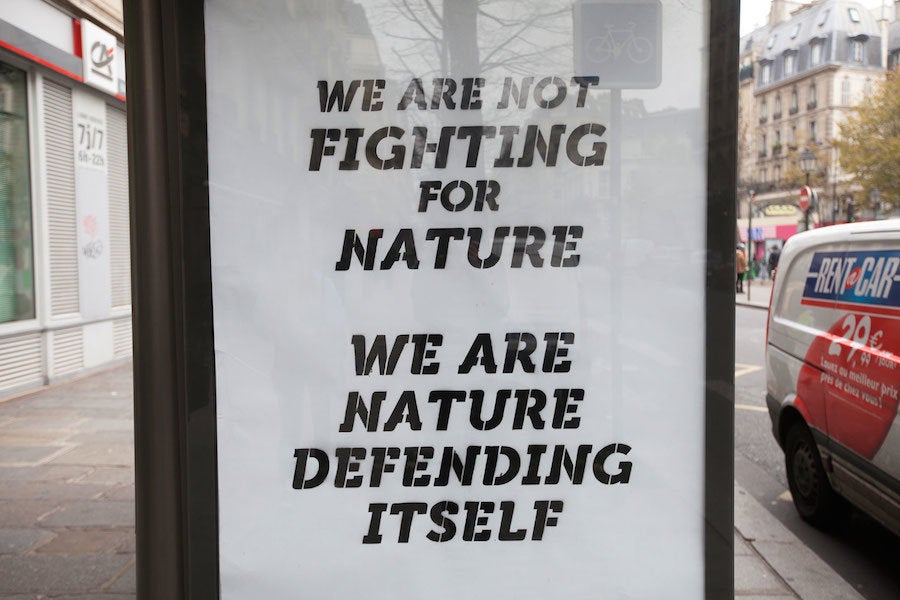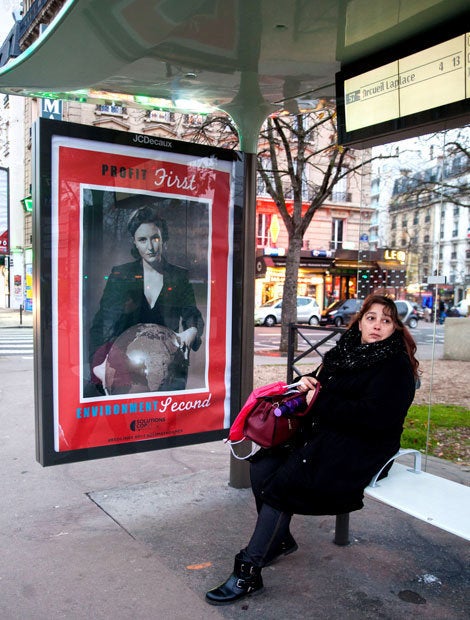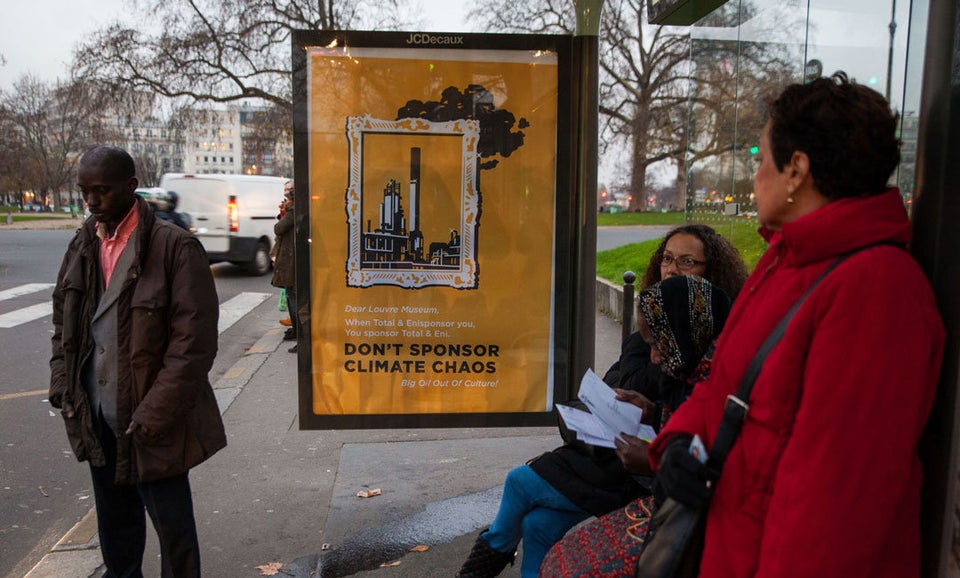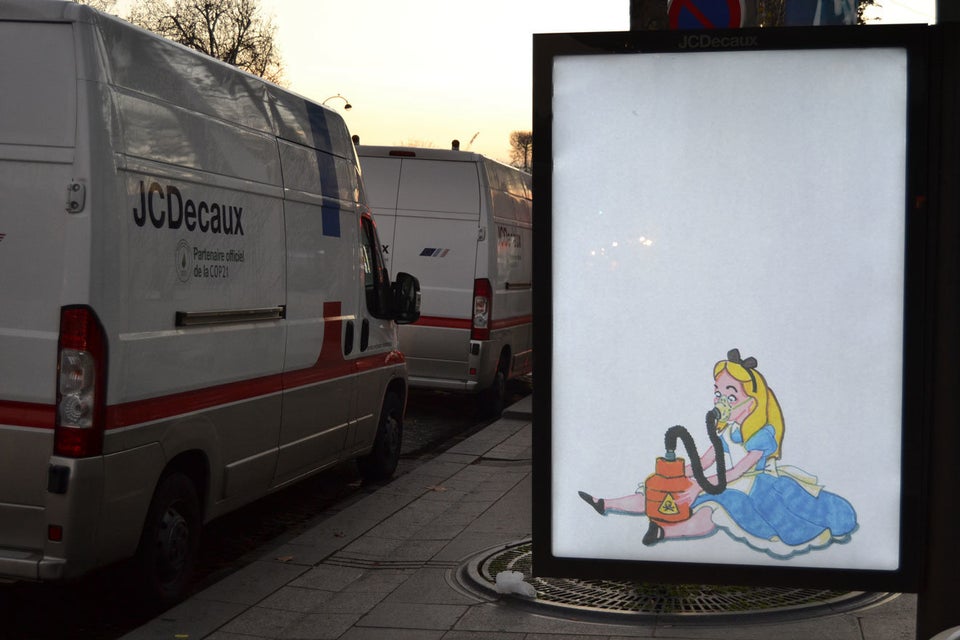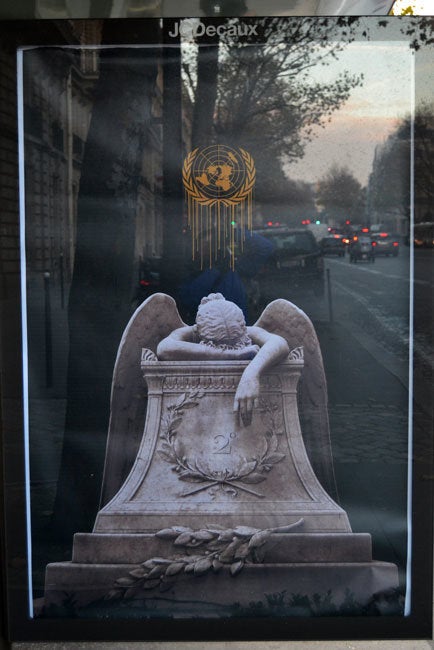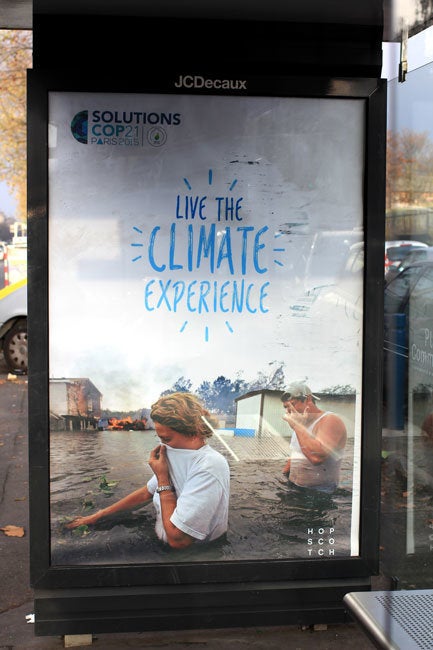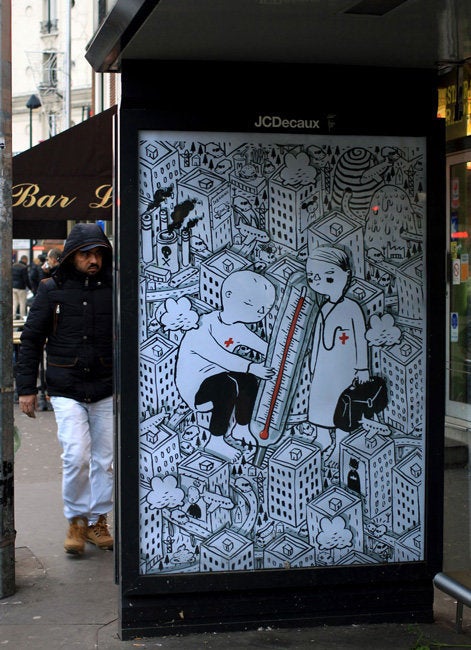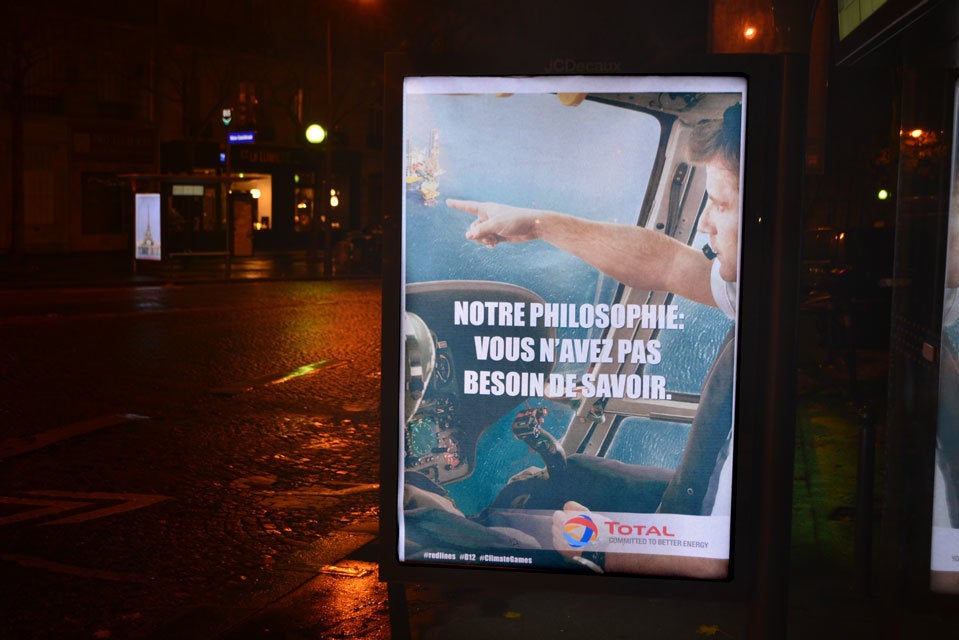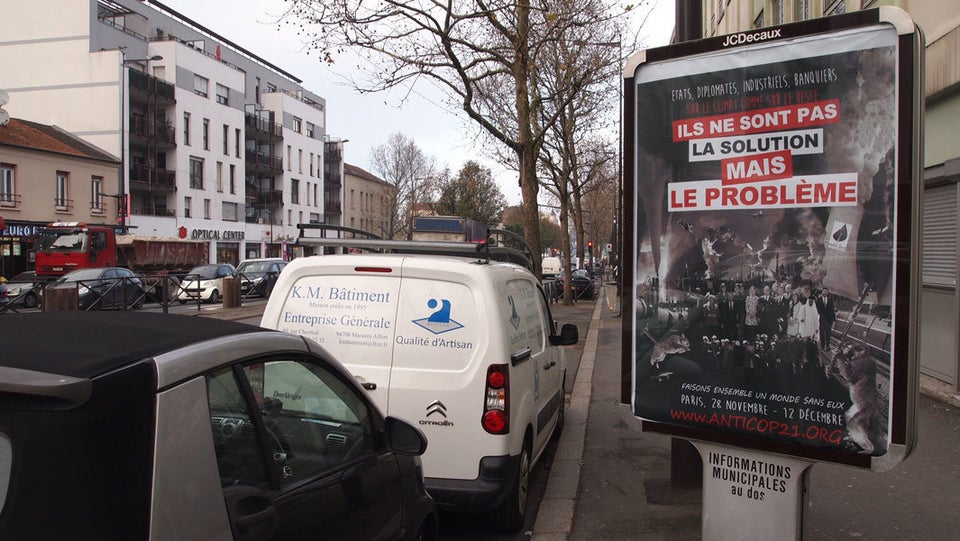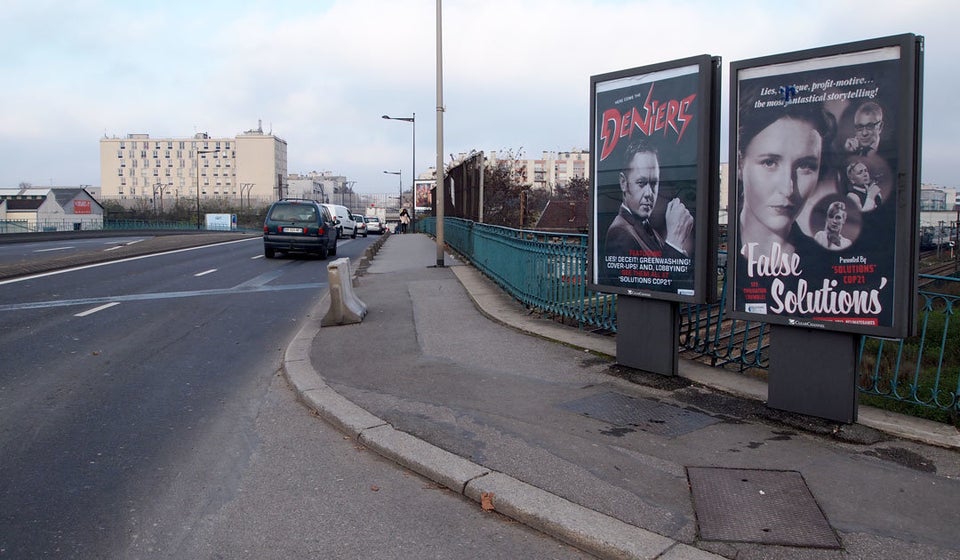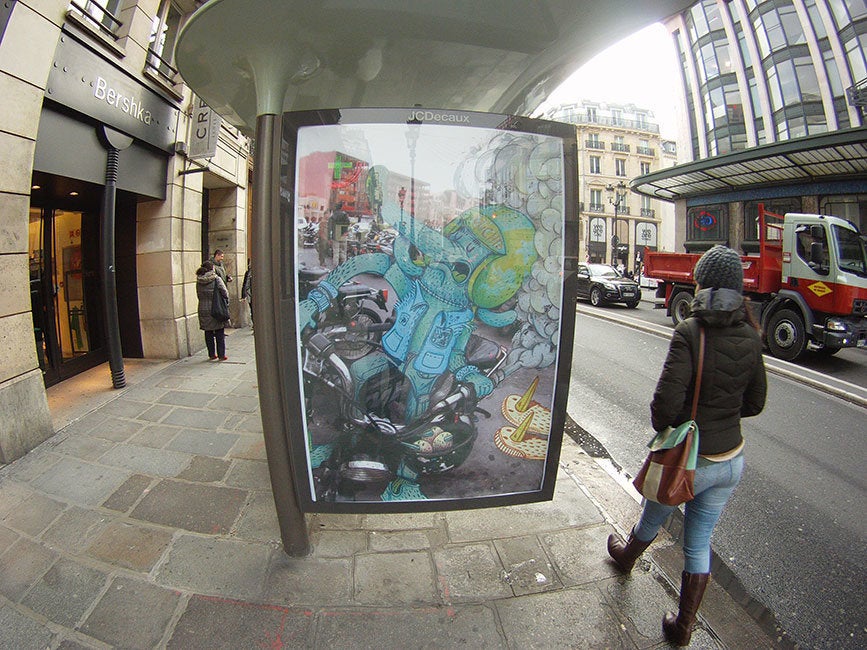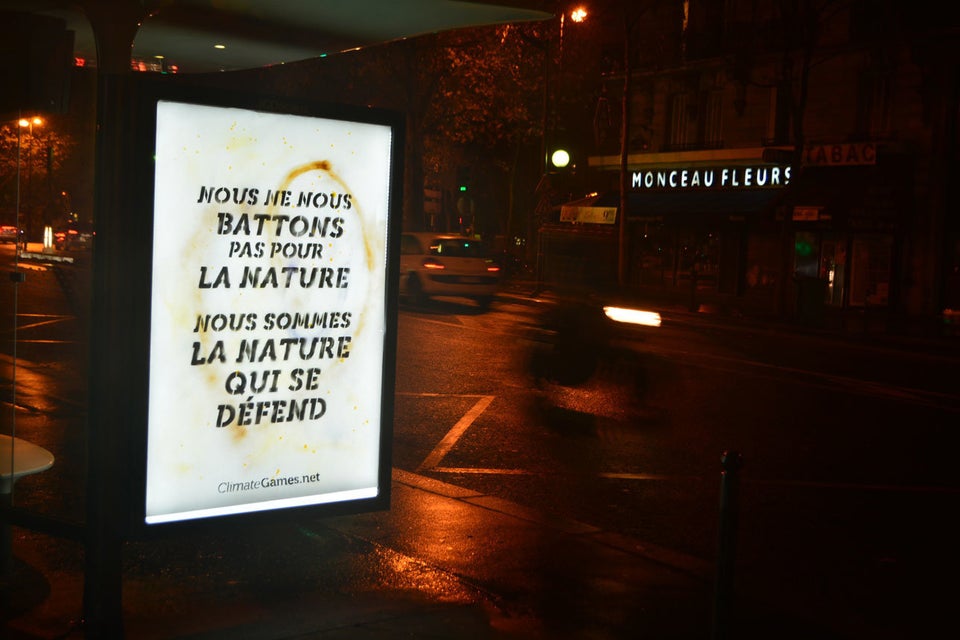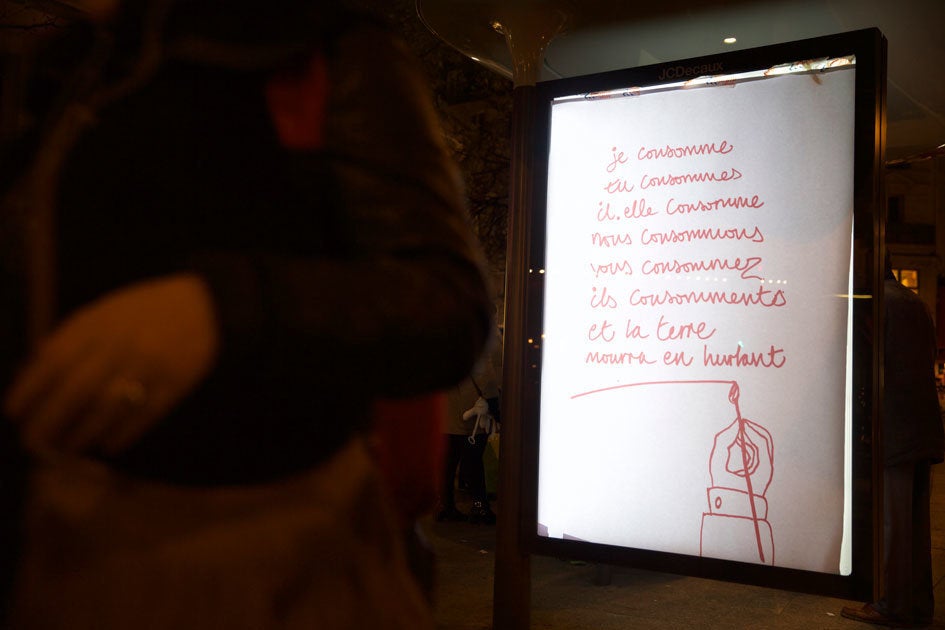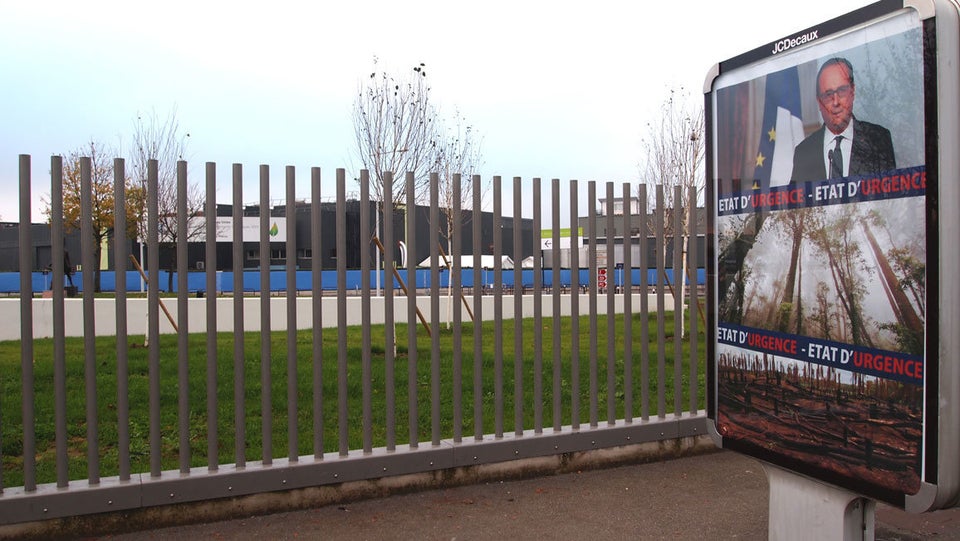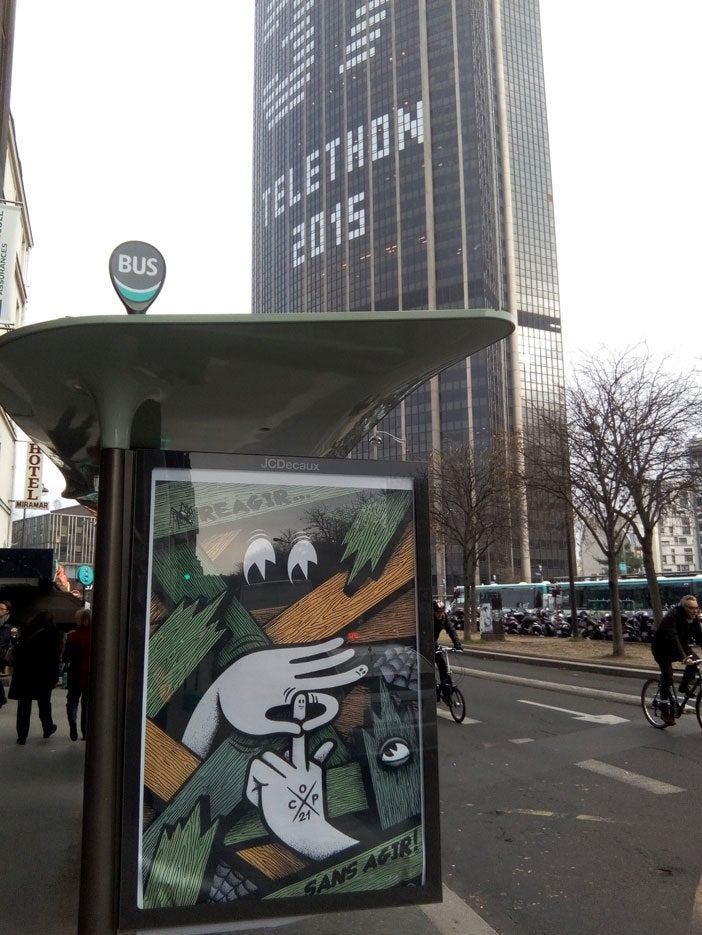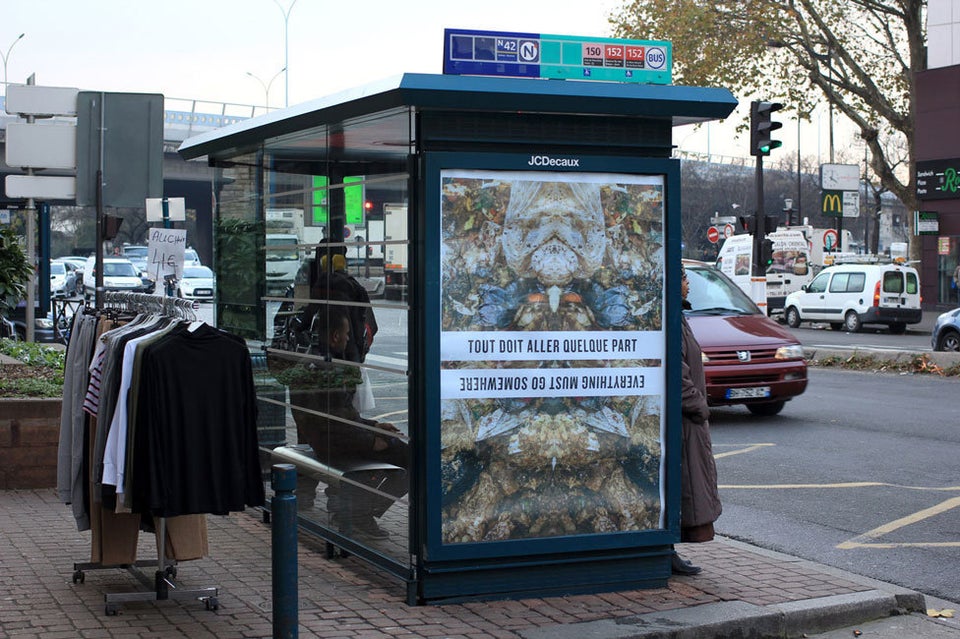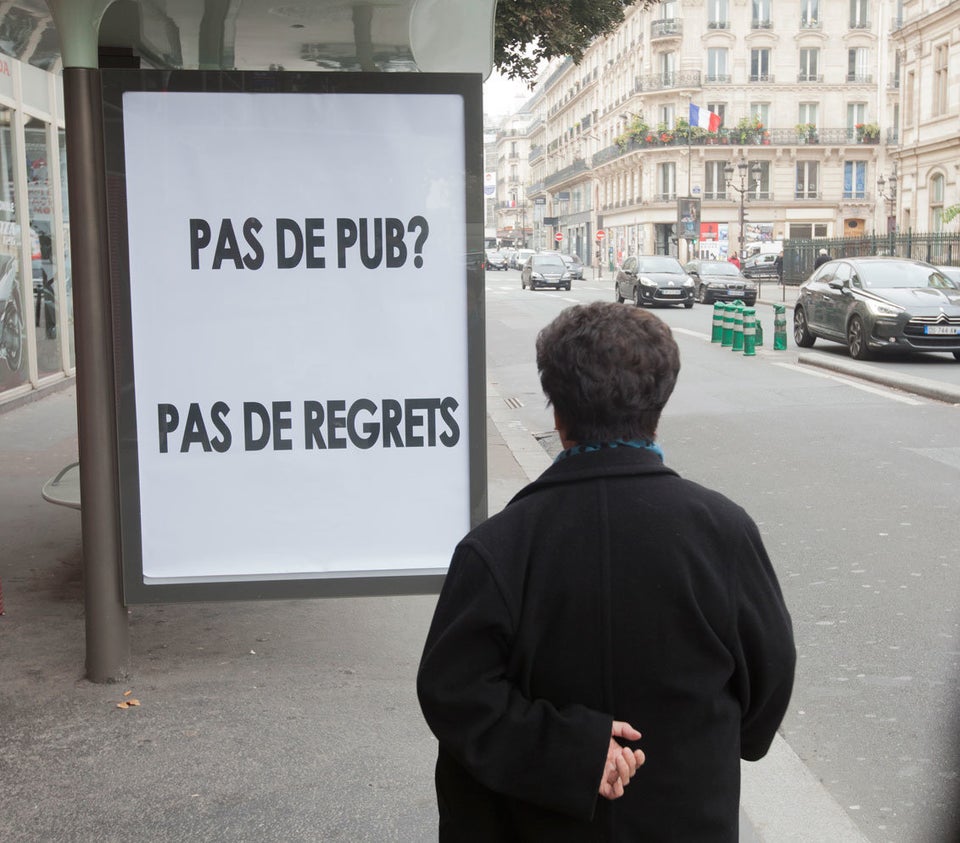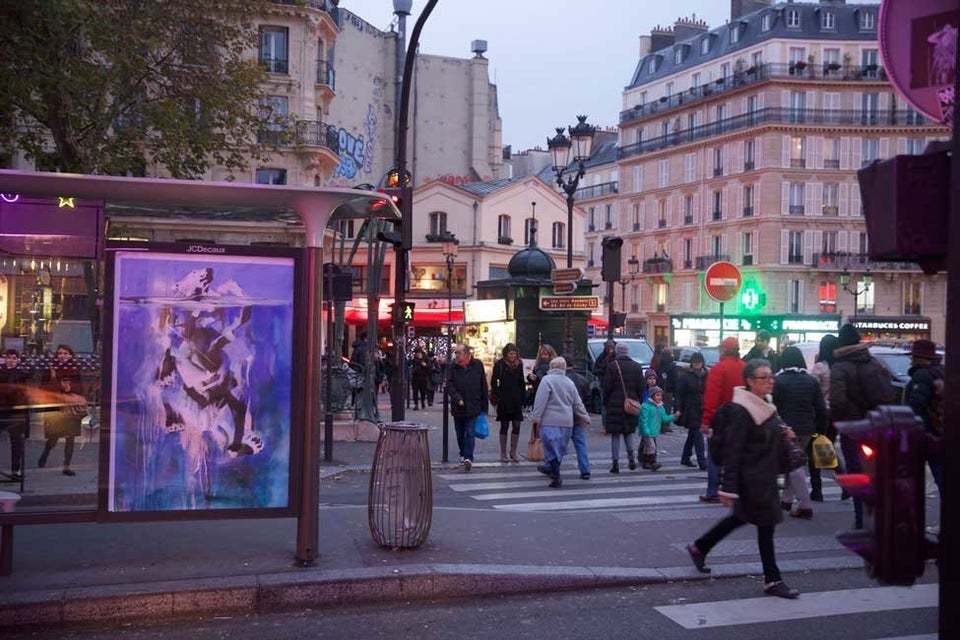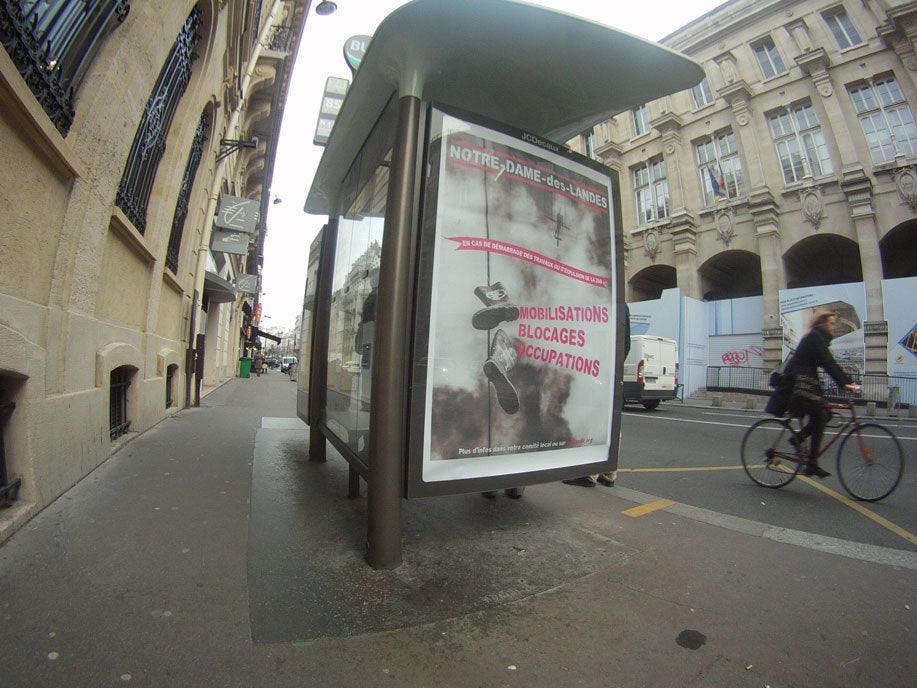 Related
Popular in the Community