Leather face masks, shrouded women, aliens...that might sound like a horror movie, but it's just a description of some of looks from Paris Fashion Week.
We rounded up the kookiest ensembles to hit France's runways for your perusal. Not all of the looks were as scary as they were just plain weird (see: sunglasses shirt, square trenchcoat and whatever was going on at Kenzo).
Take a look and tell us which ensembles are cool and which are really out there.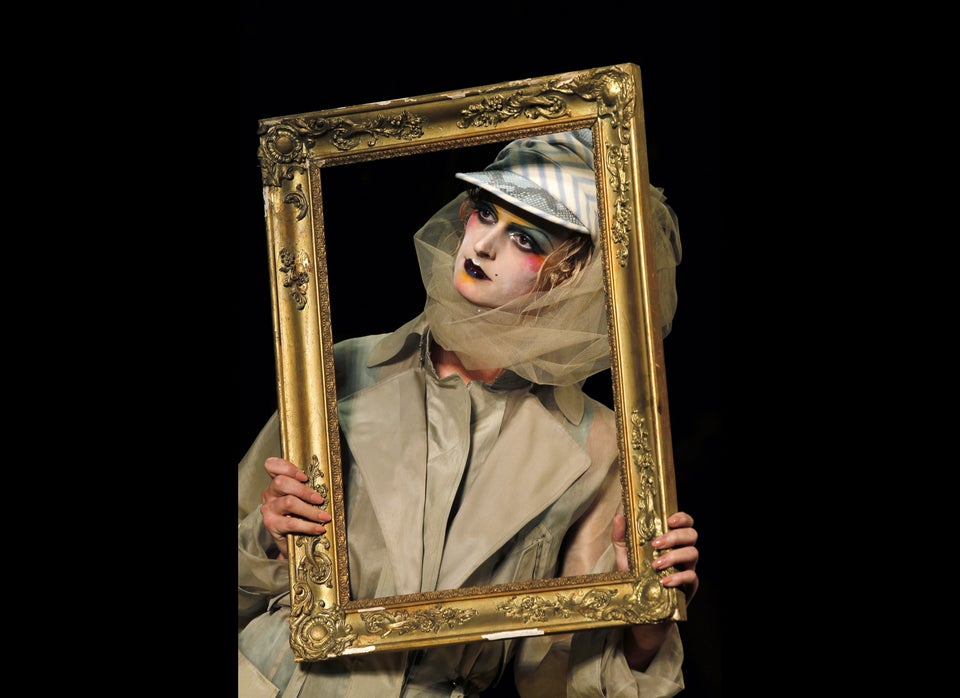 Popular in the Community