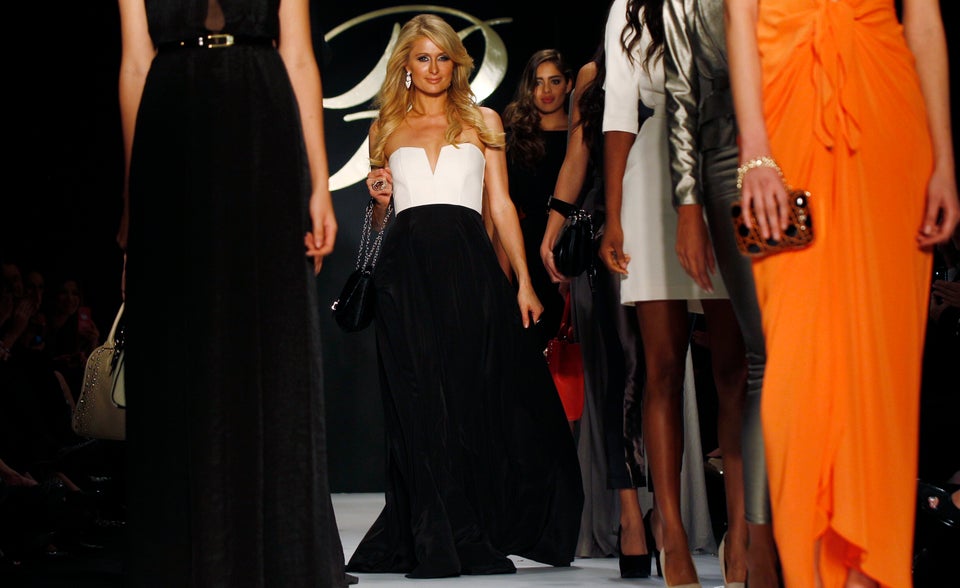 Paris Hilton Visits Colombia
Paris Hilton has new plans to expand her brand, and demonstrate she is not a spoiled brat, and Colombia appears to be her next big move.
The model also participated in a fashion show presenting her collection of handbags for Spring / Summer, where she wore a long black and white dress, while also showing one of her pieces.
"I had heard many things about this country, like that it has very beautiful and sexy women, and they are the ones who will love my handbags," Hilton said during a press conference about Colombia according to local daily El Tiempo.
But in case there was any doubt if this new venture was something she had earned, the entrepreneur took the opportunity to clarify that she has worked hard for everything she has.
"I'm a business woman and I am creative. I have 17 lines of products like bags, clothes, sunglasses, shoes, and stores around the world," she added. "Because I come from a family like mine, many people assume I'm spoiled. But it is in fact the opposite. Since I was 15, I'm working, modeling and I have my own brand. This is something I've worked and created on my own, my parents didn't give it to me."
In Twitter the mogul also expressed how grateful she was to her Colombian fans.
Love you #Colombia! So happy to see thousands of you at my @phpurses store opening just now! Such a warm welcome! I have the best fans! ☺♡

— Paris Hilton (@ParisHilton) April 24, 2013
Popular in the Community