The 40-year-old entertainer opened up about her sleep habits ― which she says have greatly improved since filming her documentary, "This Is Paris" ― in an interview for WSJ Magazine's "My Monday Morning" series published this week.
"I used to have very bad insomnia," Hilton said. "But ever since I did my documentary and I've been doing all of my work for my cause to help the children, it's been so healing that I don't have nightmares anymore."
In Hilton's YouTube documentary, which came out last year, the socialite alleged that she was verbally, mentally and physically abused while being forced to attend Provo Canyon School in Utah as a teenager.
Hilton said that everything that happened during her 11 months at the facility ― along with being forcibly removed from her home by school officials in the middle of the night ― gave her insomnia and nightmares for decades.
"For the past 20 years, I have had a recurring nightmare where I'm kidnapped in the middle of the night by two strangers, strip-searched, and locked in a facility," Hilton said in testimony before a Utah state Senate committee earlier this year, according to the New York Daily News. "I wish I could tell you that this haunting nightmare was just a dream, but it is not."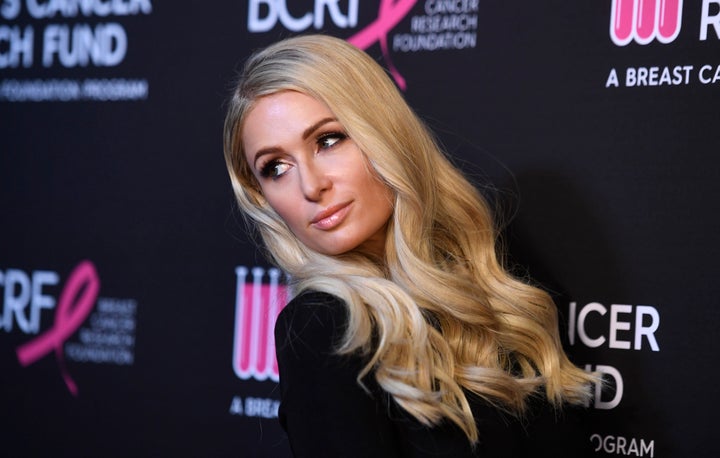 "From the moment I woke up until I went to bed, it was all day screaming in my face, yelling at me, continuous torture," she said, adding that the employees "were physically abusive, hitting and strangling us" in order to "instill fear."
Hilton said that she was not allowed to shower or go to the bathroom without being watched.
"At 16 years old — as a child — I felt their piercing eyes staring at my naked body," she said. "I was just a kid and felt violated every single day."
The Provo School, for its part, maintains that it has been under new ownership since 2000 and that it can't comment on patient experiences prior to that. "We do not condone or promote any form of abuse," the school's CEO told USA Today in a statement last year.
Hilton's parents were the ones who sent her to the boarding school, but the entertainer says she doesn't blame them for what happened there.
"When you're sending your child somewhere where you think they're going to be safe and taken care of, and they're being abused ... I just can't even imagine if that would've happened to my child," the "Simple Life" alum told InStyle last year.
"That's a big reason I wanted to talk about this," she added. "Because if I don't talk about it and I don't speak up, this is going to continue to happen to other children."
Need help? In the U.S., call 1-800-799-SAFE (7233) for the National Domestic Violence Hotline.
Support HuffPost
The Stakes Have Never Been Higher
Popular in the Community