Everyone knows Paris Hilton has money, and now everyone knows she carries that money around with her.
Hilton toted a see-through purse with a bunch of cash inside while running errands in Beverly Hills on Wednesday, April 16. The 33-year-old was photographed by paparazzi after leaving a hair salon. The contents of her purse -- including at least one $100 bill, multiple $20 bills, sunglasses and an iPhone -- were clearly visible as she made her way out of her Bentley and into an office building.
The reality-star-turned-DJ is the latest celebrity to step out with a translucent accessory. Last weekend, Kaley Cuoco carried a see-through clutch with $20 bills, an AMEX card, and her ID to the premiere of "Authors Anonymous."
Guess wallets aren't cool anymore.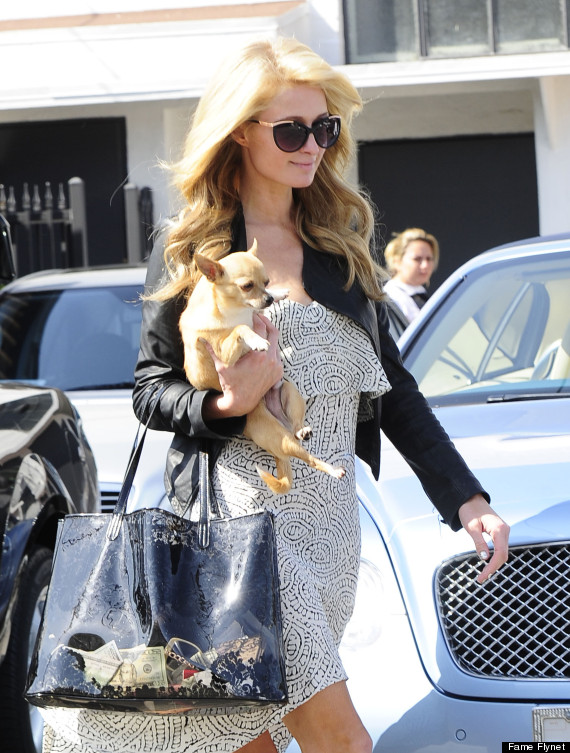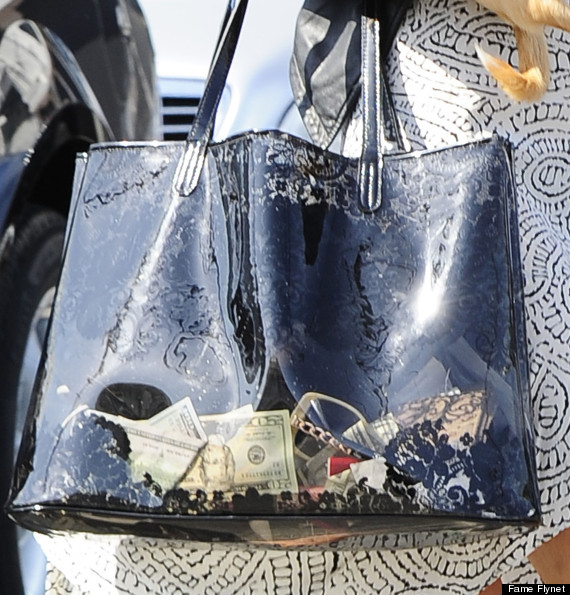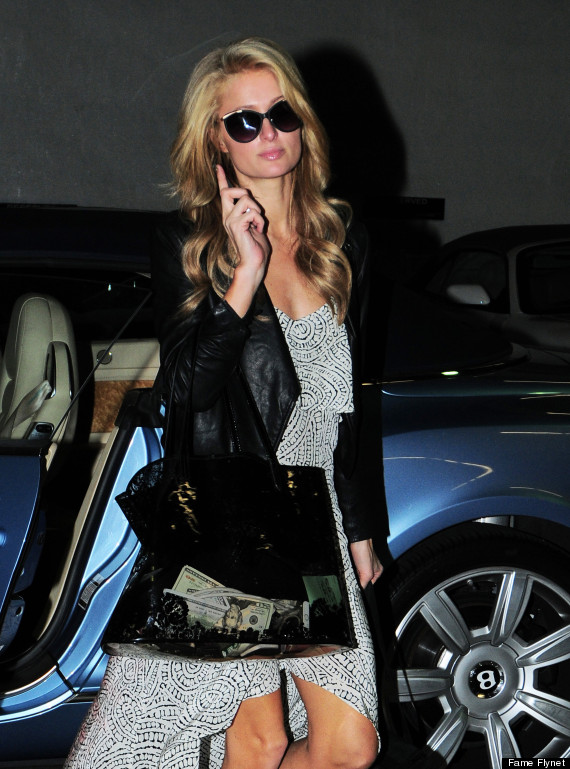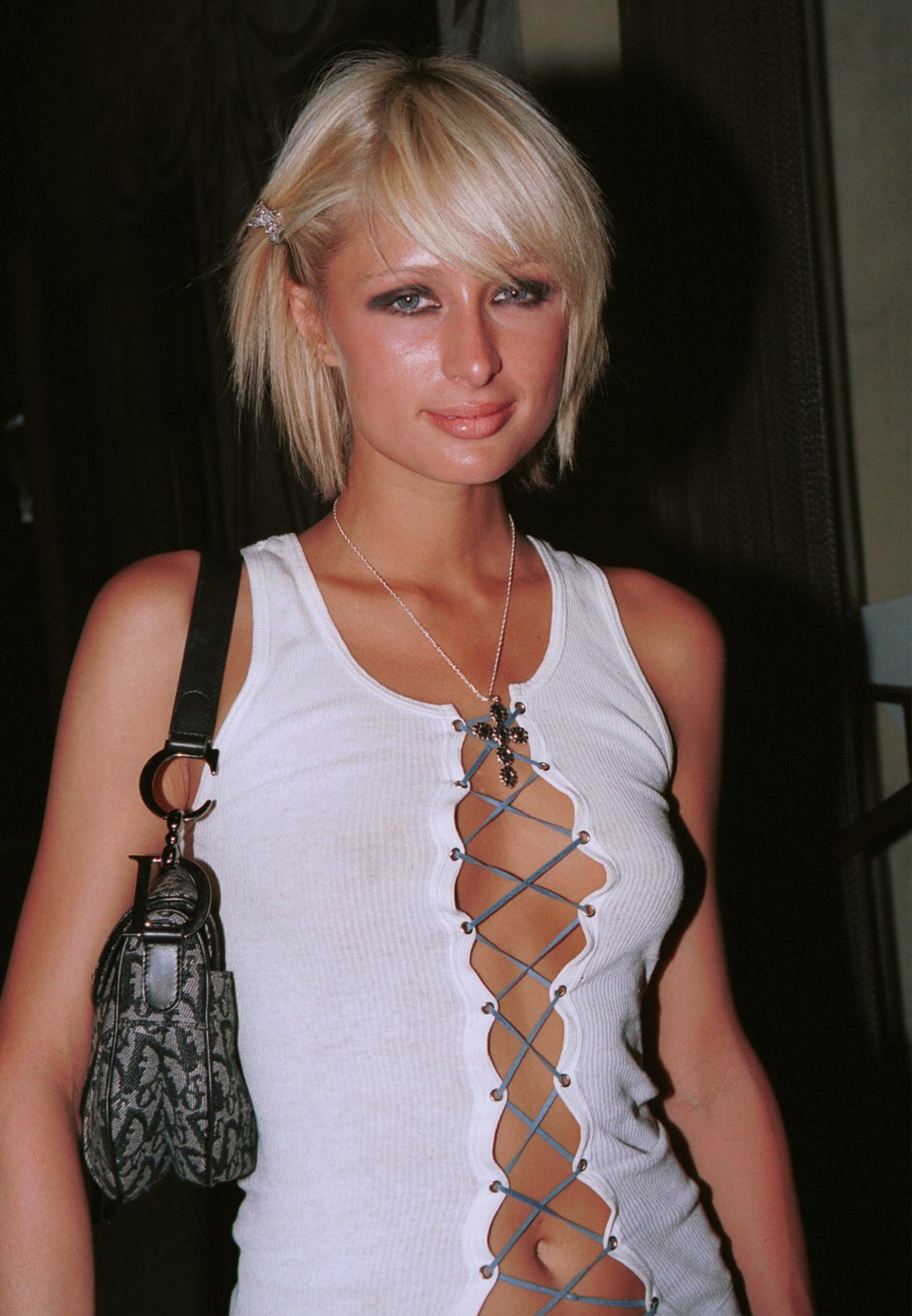 Paris Hilton Through the Years
Popular in the Community