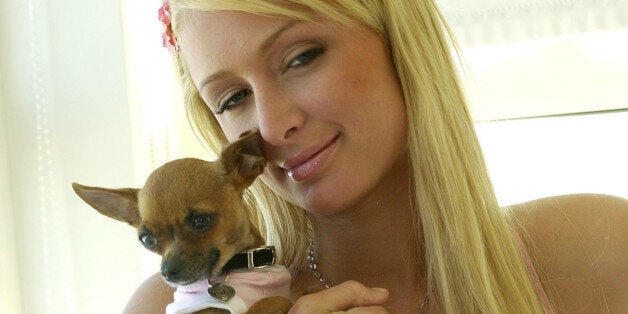 "My heart is broken," the reality star wrote on Instagram. "I am so sad and devastated. After 14 amazing years together my baby Tinkerbell has passed away of old age. I feel like I've lost a member of my family … I love you Tinky, you are a Legend & will never be forgotten."
According to TMZ, Hilton bought Tinkerbell in 2002 from an online breeding company. The hotel heiress was reportedly inspired to get the pooch after seeing the movie "Legally Blonde," in which the main character owns a chihuahua.
After revealing the news of Tinkerbell's death, Hilton shared several photos of the longtime canine companion with her Instagram followers. She also thanked fans for their support.
"Thank you for all so much for your kind words & condolences," Hilton wrote. "It's really helping me through this very sad & painful time. It feels good to know that Tinkerbell was loved by all & touched the lives of so many. She is truly missed."
Popular in the Community