Paris Hilton has been making headlines these days for... well, not much.
The famous socialite who ruled pop culture back in the early 2000s is still around but has been keeping a decidedly lower profile. Her latest reality show, Oxygen's "The World According to Paris," was cancelled after low ratings this summer and in an ABC interview, Hilton walked out when asked if perhaps her "moment has passed."
Apparently it has not. Hilton has gotten back in her expensive designer duds and grabbed her pooch for a photo shoot with -- wait for it -- Vanity Fair Spain.
For realz. Paris was shot by Greg Lotus for Spain's edition of the high-brow culture mag, which typically features A-list actors and hard-hitting journalism inside.
But the January issue of Vanity Fair Spain is going to have a glittering addition: America's most famous blonde socialite posing in a slinky gold evening gown and a Veronica Lake-esque hair 'do.
While we're still not sure why Paris Hilton got a cover shoot in Vanity Fair Spain, we can admit this: we're surprisingly pleased with the results. Is this the beginning of a Paris comeback?
Check out the cover and video below.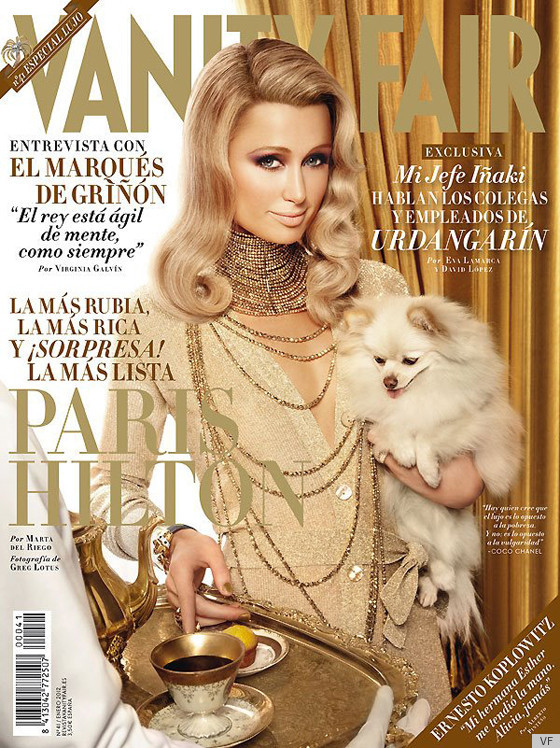 Related