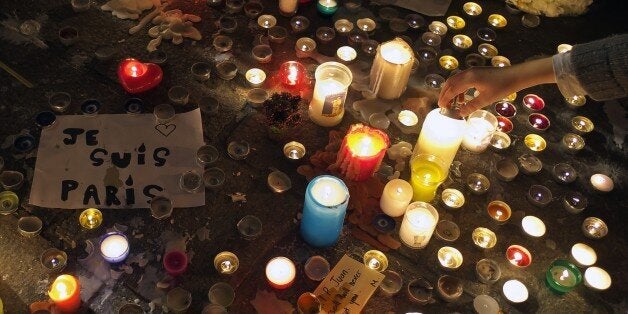 Less than 48 hours have passed since the devastating series of attacks in Paris. As opposing sides look at this tragedy, greedily rubbing their hands, the citizens of France and their friends are in mourning. Those in mourning include Muslims.
Even before the hostage-taking in Paris came to an end, the first voices spoke out on social media. In addition to the sadness of this terrible attack, Muslims, especially those who call the Western world their home, suspected the worst:
Translation: "It's strange when you find yourself, as a Muslim, saying to yourself: Please, let it not be Muslims. #Paris"
More crazy terrorists who believe Islam approves of their actions? Is the name of Allah to be synonymous with a war-cry and murder? They think they are acting in the name of all Islam?
I cannot put into words how wrong and oppressive this is for real Muslims.
Now we are confronted, as Muslims, with questions such as: "What do you think about the attacks? Are you distancing yourself from them?
Muslims, in anticipation of these comments, acknowledge:
Must we dissociate ourselves again?
I am Muslim, but I am not a terrorist."
As a Muslim, I dissociate myself from these attacks.
How else should we respond to these attacks? How absurd is this question?
Muslims must not distance themselves.
It's not about distancing ourselves. You cannot disassociate yourself for something to which you were never connected. And if you distance yourself from this event, then unfortunately, you have helped strengthen this attack's connection to Islam -- or, as this post aptly describes:
Translation: To all the brothers and sisters. I know you mean well, but please think about these "I am a Muslim but I am not a terrorist" postings. This causes namely the exact opposite. It's like writing "I am a Muslim but I am not a pedophile."
It's now about unity with our French friends. These attacks affect us too, just as much as they could have happened to us: In the main police station in Frankfurt, in the old town of Dusseldorf, in the Cologne Inner Ring, on Simon-Dach-Straße Berlin. Each of us might have been the victims of this attack.
Dissociation is poisonous for society.
All the more incomprehensible is the attempt to dissociate from these events. On the contrary, I believe that is harmful to society. It drives a wedge between Muslims and non-Muslims. This thinking assumes a collective responsibility for the Muslims in these events. Disassociation builds a threatening scenario in which you become complicit if you do not dissociate yourself.
Nobody expected Christians to distance themselves when Anders Behring Breivik murdered 77 young people in the name of Christianity.
Dissociative statements are poisonous for society. They are sand in the eyes of grieving Muslims. The collective sorrow and processing of these events is blocked by absurd attributions.
Order, control, security. That's what's going on in Paris and in our world. The future presents challenges of unimaginable proportions, but I have one hope: That the citizens of Europe will stand back to back with their Muslim neighbors and friends.
We stand together. Just as the Muslim security guard in Paris, who denied entry to the attackers in the football stadium.
This post first appeared on HuffPost Germany. It has been translated into English and edited for clarity.
Calling all HuffPost superfans!
Sign up for membership to become a founding member and help shape HuffPost's next chapter